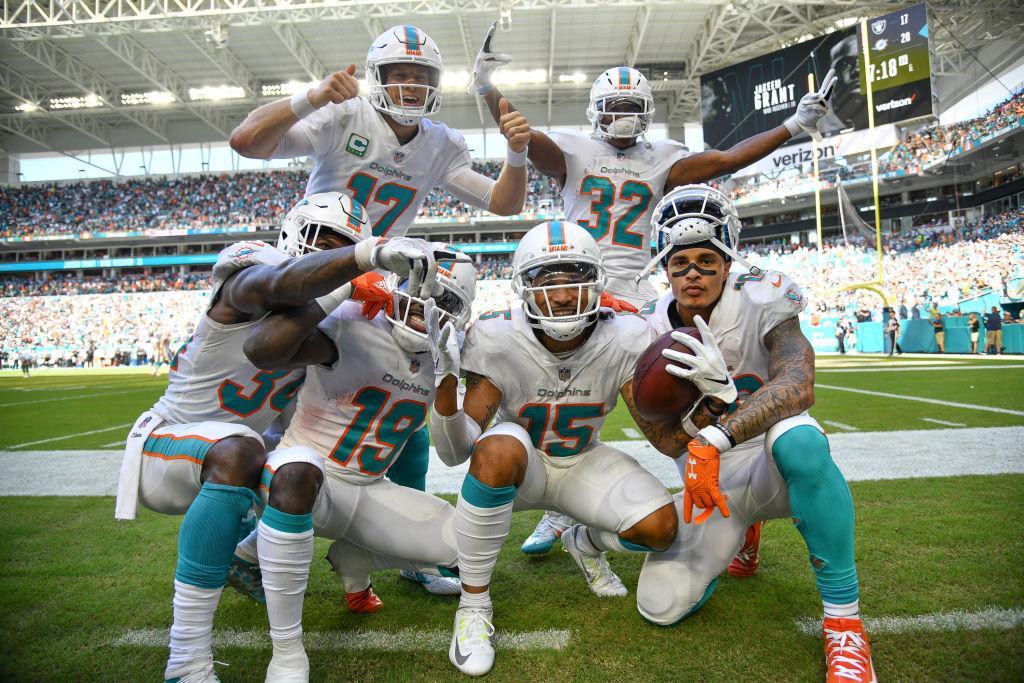 Bin Predicts NFL Week 4
If only given one word to describe Week 3 in the NFL, the word would be weird. Take everything that makes sense in football and flip it upside down. Parity was taken to a new level as the league saw major upsets, thrilling endings, and various records broken. The captivating week in, week out action has to cease at some point ... here's to hoping it doesn't happen this week.
A few notable matchups to watch this week include the following. 
—Vikings, Rams: The NFL's best team through three weeks takes on a Vikings' squad coming off of the wrong side of the biggest NFL upset in 23 years. How will Minnesota rebound?
—Buccaneers, Bears: Tampa Bay leads the league in passing yards per game, but is that enough for Ryan Fitzpatrick to hold on to the starting quarterback role now that Jameis Winston is back from his suspension?
—Dolphins, Patriots: New England is 1-2. Miami is 3-0. Something has to give in the AFC East, right?
—Browns, Raiders: There is only one reason this game makes the cut as notable: Baker Mayfield's first start. The rookie QB will look to give Cleveland its first winning streak since 2014.
—Ravens, Steelers: An AFC North battle with early playoff implications will have both teams trying to build off of big Week 3 wins.
—Chiefs, Broncos: Patrick Mahomes II looks like the most dynamic quarterback in football, but the Chiefs' defense also gives up the most yards in football. This AFC West showdown should see points, and a lot of them.
Guiding you through every game is Bing Predicts, which leverages search, social, and historical statistics to forecast the week's winners and losers. Read on for Week 4 predictions.
 ALSO: See how Bing predicted the entire season here.