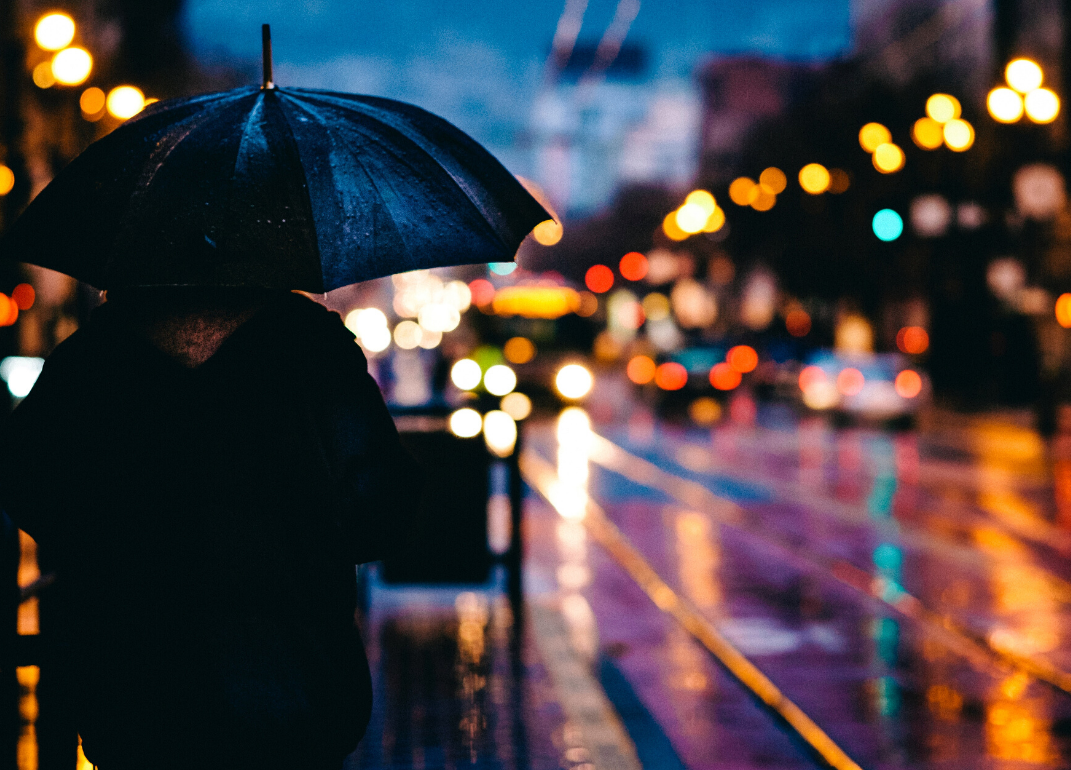 Cities with the most rainfall in 2019
Todd Diemer // Shutterstock
Cities with the most rainfall in 2019
While scientists can't definitively link single events to climate change, they have largely predicted that as the planet warms, it will also experience more extreme rainfall events. This is because the warming of the atmosphere makes it so that air can hold more moisture and evaporate water faster, which leads to heavier precipitation.
Sure enough, 2019 has supported the hypothesis. While 2018 brought intense rains in the continental U.S., downpours hardly let up in 2019, and recent months have accounted for the lowest rates of drought in the 21st century across the country. Much of the Midwest logged two to three times the normal levels of precipitation this past year, with rivers there and in the Southeast swelling under the combination of rain and melting snow, submerging towns and farms in the process. The soil in these agriculture-heavy regions was made unsuitable for planting due to excessive flooding, which also destroyed existing crops and what had already been planted previously. The flooding also destroyed entire homes and was responsible for several deaths in areas where the rainfall was particularly extreme.
By the end of October 2019, the continental U.S. logged its wettest year on record with an average of 30.28 inches of rain across the country. At 4.92 inches of rain above average, most of the record-setting totals have hit the Midwest. Cities in Tennessee, Illinois, Florida, and North Carolina have seen high rainfall levels this year, with 20 cities in these states among the top 50 with the most rainfall.
In the U.S., floods have already been the most common natural disaster for some time. Now, increased rates of extreme rainfall coupled with things like urbanization—which often disrupts natural drainage systems—are contributing to even higher flood frequency in areas like the Midwest, the Gulf Coast, and the northeast coast.
To prevent flooding, several cities have levees flanking nearby bodies of water, floodwalls, water pumps, and sandbags to distribute to residents. The issue, though, is that many of the country's levees are over 50 years old, making them largely unreliable as far as curbing the effects of excessive rainfall. Too often, aging stormwater drainage systems also need improvements, and can't handle heavy rain. Solutions that focus on green infrastructure, such as restored wetlands with natural stormwater-catching mechanisms, can help soak up runoff or overflowing rivers, but development along the water in many cities has paved over these natural sponges with impermeable materials that can make it hard for such solutions to be implemented. Out of the 50 wettest cities this year, nearly all of them experienced floods that put their various mitigation strategies to the ultimate test.
To determine the U.S. cities that have received the most rainfall in 2019, Stacker consulted data from the National Oceanic and Atmospheric Administration (NOAA) National Centers for Environmental Information, Climate at a Glance: City Time Series. The dataset includes precipitation data for 207 U.S. cities. Using this report, Stacker ranked the top 50 cities according to their 2019 precipitation for January through October (representing the most recent data available) and looked at how this period ranks against January–October rainfall in previous years.