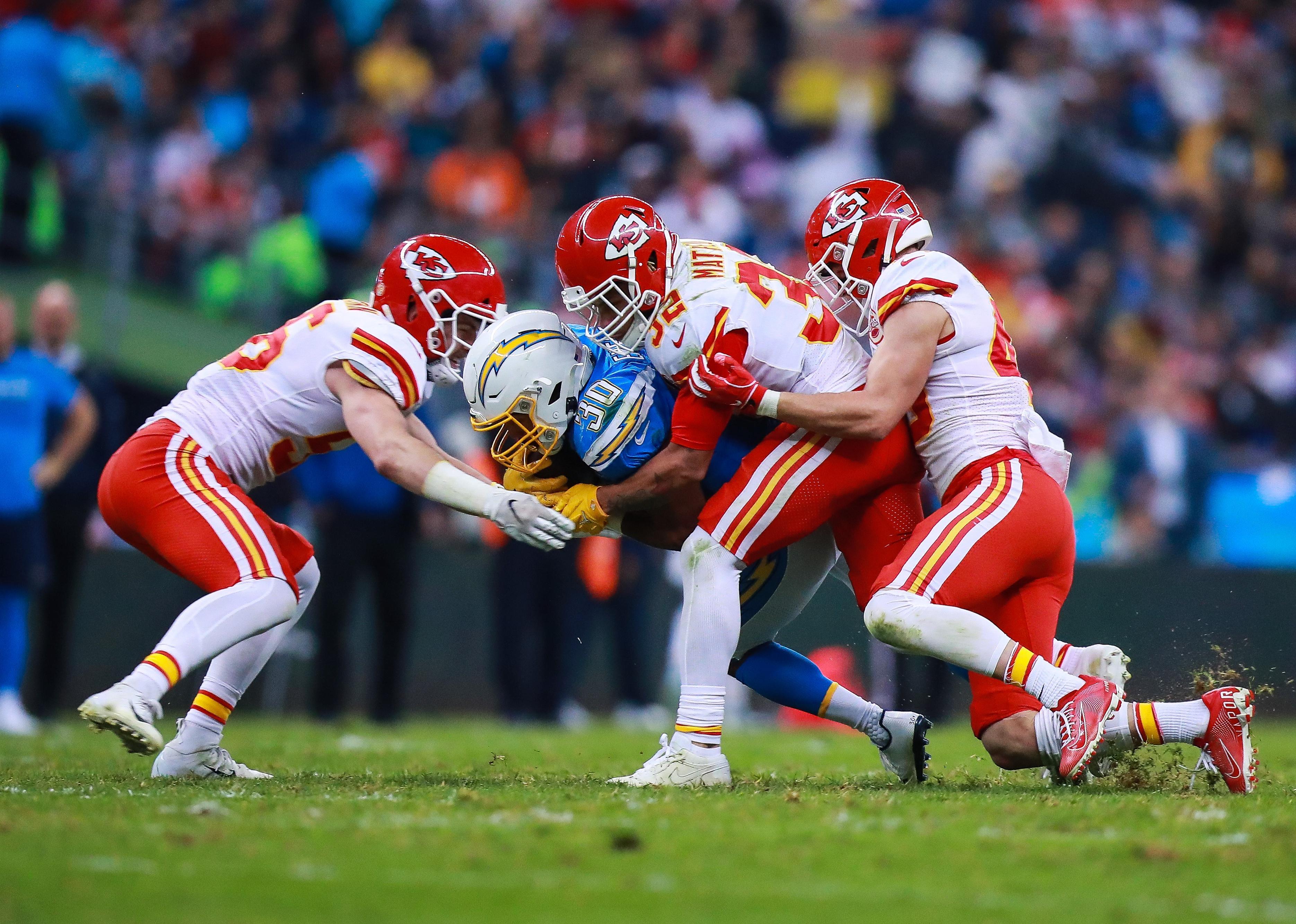 Insiders predict: NFL week 17 winners
Manuel Velasquez // Getty Images
Insiders predict: NFL week 17 winners
While all but two playoff spots have been locked up ahead of the Week 17 action, there is still much to be determined before the 2019 regular season comes to a close. The NFC East is still yet to crown its champion, leaving the fourth seed in the NFC open for the taking.
While the Ravens have home-field advantage in the AFC, that honor in the NFC is still hanging in the balance, with the 49ers, Packers, Seahawks, and even the Saints still competing for it. Here are some of the games with the biggest playoff implications this weekend:
Packers @ Lions: Detroit may not have anything to play for, but the Packers can clinch a first-round bye beginning with a victory. Coming off a two-year playoff drought and many postseason heartbreaks since winning Super Bowl XLV, one less playoff game would be a welcomed gift for Aaron Rodgers. A win coupled with a 49ers loss would see the road to the Super Bowl go through Green Bay.
Dolphins @ Patriots: The Patriots will clinch a first-round bye with a win against the Dolphins and ensure that the only way they take to the road in the postseason is in a rematch with the Ravens in Baltimore. An unlikely Patriots loss would put the Chiefs back in play for a week off to start the playoffs.
Eagles @ Giants: The Eagles can clinch the NFC East and the fourth seed in the conference with a victory over the Giants. Doing so would eliminate the Cowboys and likely put an end to the Jason Garrett era in Dallas. Can Doug Pederson once again find his team getting hot at the right time?
Titans @ Texans: It's a simple scenario for the Titans: win and they're in. The Texans insist they won't rest their starters despite clinching the division, but Tennessee rested its own star, Derrick Henry, last week. He's fresh for this weekend and seems poised to carry Tennessee to a wild-card berth.
49ers @ Seahawks: A meeting of two of the best teams in the NFL with the stakes as high as possible for a game between these playoff-bound squads. A 49ers win would mean securing home-field advantage in the NFC. A Seahawks win would mean the NFC West title, and that the 49ers' remarkable season would still see them as a wild-card team.
Methodology: Insiders predicts are based on the team that is favored to win, which is based on consensus betting odds and spread on MSN.com as of Dec. 26, 2019. Team stats were gathered from NFL.com. Check out the live odds at MSN.com.
You may also like: History of the NFL from the year you were born