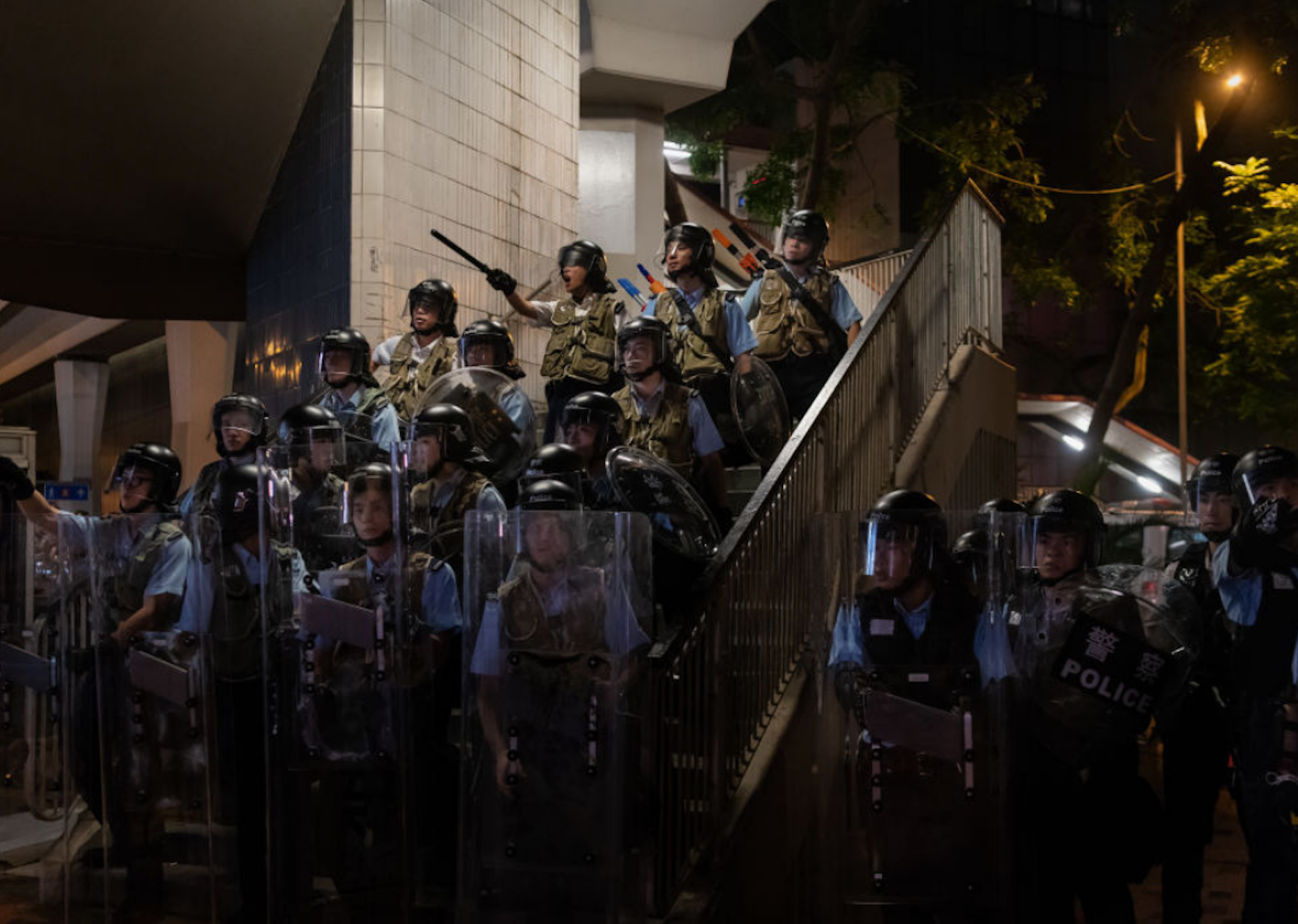 This week's news by the numbers: June 8-14, 2019
Billy H.C. Kwok // Getty Images
This week's news by the numbers: June 8-14, 2019
Stacker distills the week's news from around the world into key facts and figures. This week's takeaways include the protests in Hong Kong, the spread of Ebola in Uganda, and the string of attacks on oil tankers in the Gulf of Oman. Read through to see these stories and more.
1 million people protest Extradition Bill in Hong Kong
An estimated 1 million people flooded the streets of Hong Kong this week to protest proposed extradition legislation. As of Wednesday, 72 people were injured in the violent clashes between law enforcement and protestors. Hong Kong's police commissioner deemed the protest a riot and approved the use of force—including tear gas and rubber bullets—to combat the crowd.
The controversial bill at the heart of the protest would establish parameters for Hong Kong to extradite fugitives to territories with which they have no formal extradition agreements, including mainland China. Even though political crimes are excluded from the list of reasons for extradition, critics of the bill fear it would be abused to capture, extradite, and punish political dissidents from Hong Kong in Communist courts in China. Opponents of the bill see it as a degradation of Hong Kong's civil liberties and sovereignty.
Although it is technically a subordinate territory to China, Hong Kong operates as a semiautonomous city with pro-democracy ideals under Basic Law. Hong Kong's leader, Chief Executive Carrie Lam, supports the extradition bill, citing that it will prevent the city from becoming a haven for criminals looking to exploit their extradition laws.
2nd country to confirm Ebola
Uganda became the second country with confirmed cases of Ebola this week. A 5-year-old Congolese boy and his grandmother entered the country seeking medical care and were treated for Ebola at a Ugandan hospital. They both died from the disease. Uganda's Ministry of Health reported at least six other suspected cases of Ebola.
As health care workers and government officials attempt to contain the outbreak, its spread across borders into a neighboring country is a sign that more extreme containment efforts are needed. The World Health Organization gathered for an emergency meeting Friday, June 14, to determine if the current outbreak should be declared a public health emergency of international concern.
Mistrust of foreign aid workers and chaos spread by violent militia groups in the Democratic Republic of the Congo have made containment especially difficult. More than 140 armed militia groups were active in Eastern Congo at the epicenter of the outbreak, according to a 2019 report by Human Rights Watch. The outbreak began in August 2018 and has infected more than 2,000 people and killed more than 1,300. It is the second deadliest outbreak in history.
2 oil tankers attacked in the Gulf of Oman
Two oil tankers—one Japanese and one Norwegian—were attacked in the Gulf of Oman on Thursday. The attacks come less than one month after a spate of similar attacks on four oil tankers in the UAE port of Fujairah. These waterways are essential for transporting a majority of the world's oil.
Secretary of State Mike Pompeo claimed that intelligence pointed to Iran as the responsible party. No official evidence has been presented yet to support this claim and Iran has denied involvement.
The U.S. Navy, which responded to the attacks on Thursday, captured surveillance footage of what they claim is an Iranian Revolutionary Guard patrol boat removing an unexploded limpet mine—a magnetized naval mine—from the hull of one of the tankers.
Tensions between the U.S. and Iran remain high in the wake of levied oil sanctions and the United States' abandonment of the Iran nuclear deal. Pompeo has suggested that these unprovoked attacks are retaliation against these sanctions that crippled Iran's oil sales and as a result, their overall economy.
2 sports, 2 first-time franchise championships
NHL - The St. Louis Blues defeated the Boston Bruins 4-1 in Game 7 of the Stanley Cup finals on Wednesday. It is the first Stanley Cup win in franchise history for the Blues. The series final set another record Wednesday night: most-watched NHL game of all time with 8.9 million viewers. The previous record of 8.5 million viewers was set in 2011 during Game 7 of the Stanley Cup final between the Boston Bruins and the Vancouver Canucks.
NBA - On Thursday night, the Toronto Raptors defeated the Golden State Warriors in Game 6 of the NBA finals. This win is the first in franchise history for the Raptors.
$1 billion in revenue from marijuana sales
The Colorado Department of Revenue announced this week that the state has made more than $1 billion in revenue since it legalized the sale of marijuana in 2014. Total retail sales since 2014 have exceeded $6.5 billion.
Colorado Gov. Jared Polis said the cannabis industry is helping to stimulate the state's economy by creating jobs and generating funds that support public education, mental health, and youth drug prevention.
Colorado and Washington were the first two states to legalize recreational marijuana use for adults aged 21 and older in 2012. Since then, nine other states have followed suit including Alaska, California, Maine, Massachusetts, Oregon, Vermont, Michigan, Nevada, and Illinois, as well as Washington D.C.
5-4 ruling in Ecuador legalizing same-sex marriage
On Wednesday, judges in Ecuador's highest court ruled 5-4 in favor of legalizing same-sex marriage. While same-sex unions were legal in Ecuador, civil partners were not entitled to the same rights as married couples, particularly in areas like estate laws and inheritance. 
The new legislation will modify Ecuador's marriage laws to include unions beyond those between a man and a woman, ensuring equal rights for all married couples. Ecuador joins Brazil, Argentina, Colombia, Uruguay, and Costa Rica as the group of Latin American nations to have legalized same-sex marriage.