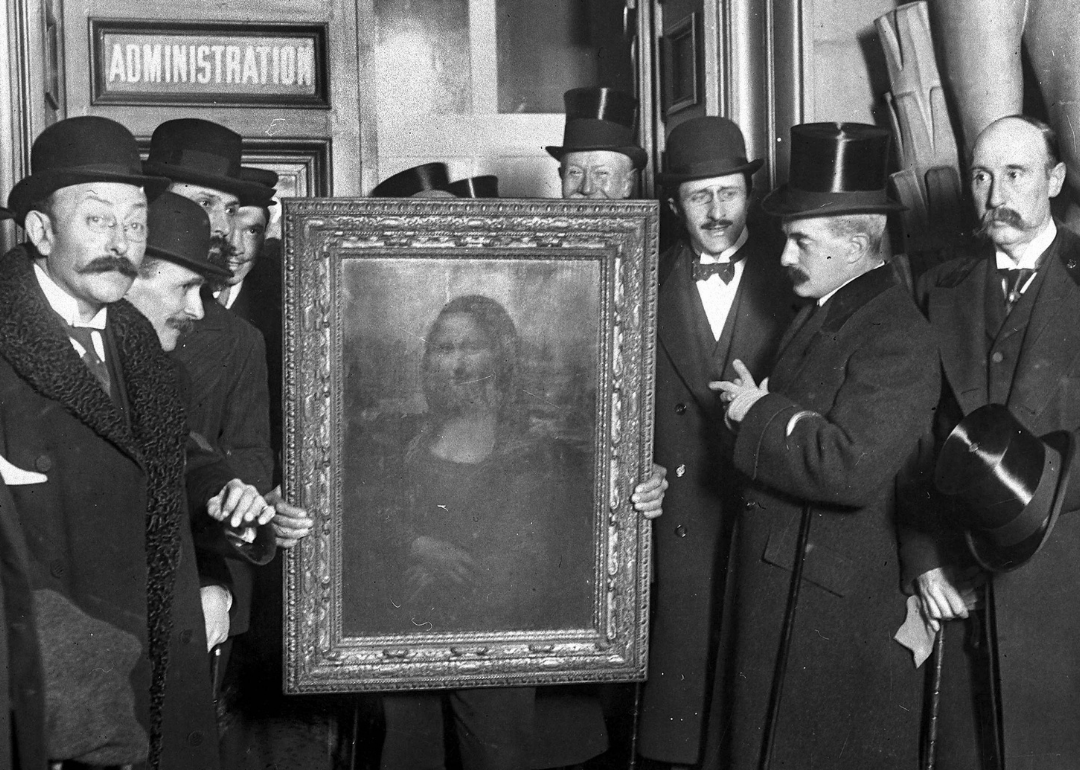 10 famous works of art that were stolen and then recovered throughout history
Roger-Viollet // Getty Images
10 famous works of art that were stolen and then recovered throughout history
Interpol's database of stolen works of art contains over 52,000 items that have yet to be found and returned. Developments in technology have made it easier to identify stolen works and harder for thieves to sell them, but for much of human history, artwork changed hands not through legitimate acquisition, but rather through looting, the colonization of various regions and countries, and warfare. While some pieces are recovered, many end up on the black market, or in the homes of private collectors who either keep them carefully hidden or may be entirely unaware that their collections contain stolen art.
Stacker consulted news outlets, government agencies, and various art forums to compile a list of 10 famous artworks by artists from Europe, Asia, Africa, and the Americas that at some point in history—and for some of these works at multiple points in history—were stolen.
At least portions of each of these pieces have been recovered and are safely accounted for. Some, such as one Ghent Altarpiece panel and several Chinese Zodiac heads, are still missing. In other instances what was recovered may, in fact, not be by the artist the work is attributed to, or is suspected to be a copy of the real thing. The "Mona Lisa," one of the most famous paintings in the world, rose to fame only after it was stolen, and only a small portion of the Benin Bronzes have been returned to the countries from which they were looted in the 19th century.
Here are the stories of 10 artworks that were stolen then recovered.
You may also like: Every US president's and first lady's official portraits