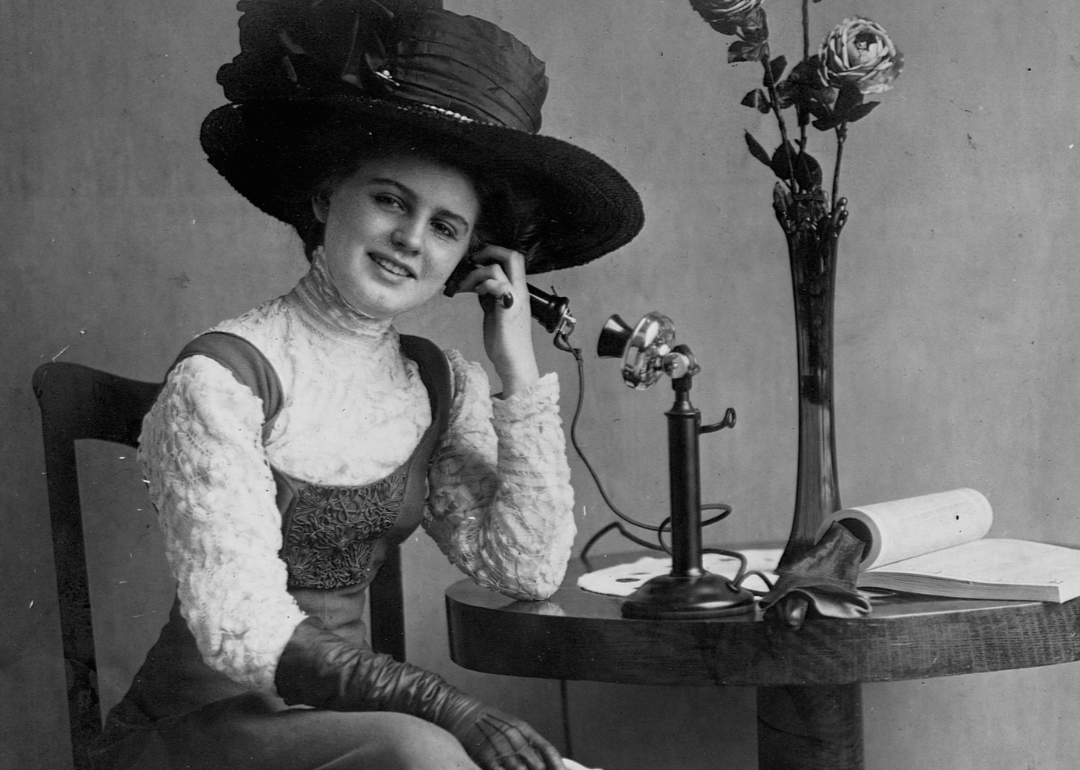 Stacker Studio
10 furniture pieces that have gone extinct in the modern era
Library of Congress/Corbis/VCG via Getty Images
10 furniture pieces that have gone extinct in the modern era
For as long as humans have had the desire to put down roots and build a home, there has also been the need to furnish those dwellings. Stone furnishings have been found in Skara Brae on Scotland's Orkney Islands, dating as far back as 3200 B.C.E.
Crafted goods like these have always served multiple purposes in homes across the world. Some pieces are built with a specific, practical function in mind—which unfortunately tends to render them obsolete when those functions are no longer necessary. Items like telephone tables and smoking stands, which were highly fashionable in the first half of the 20th century, have now all but disappeared from contemporary homes.
In addition to its functionality, furniture can also contribute to the style or decor of a space. Secretaire bookcases, for example, provided the benefit of both storage space and a convenient work surface. More elaborate versions, like the Louis XVI style, also featured inlaid wood designs and fine marble tops, elevating them to statement pieces in 18th-century French homes.
Sometimes trends cycle back decades later, but often pieces of furniture disappear to make way for something that suits the needs of the era better. Living Spaces curated a list of 10 such pieces of furniture that were once popular but are no longer prevalent in modern homes, using information from various sources.
Keep reading to learn more about the purpose of these classic pieces, what made them so coveted in their heyday, and what eventually caused them to go out of style.
This story originally appeared on Living Spaces and was produced and distributed in partnership with Stacker Studio.