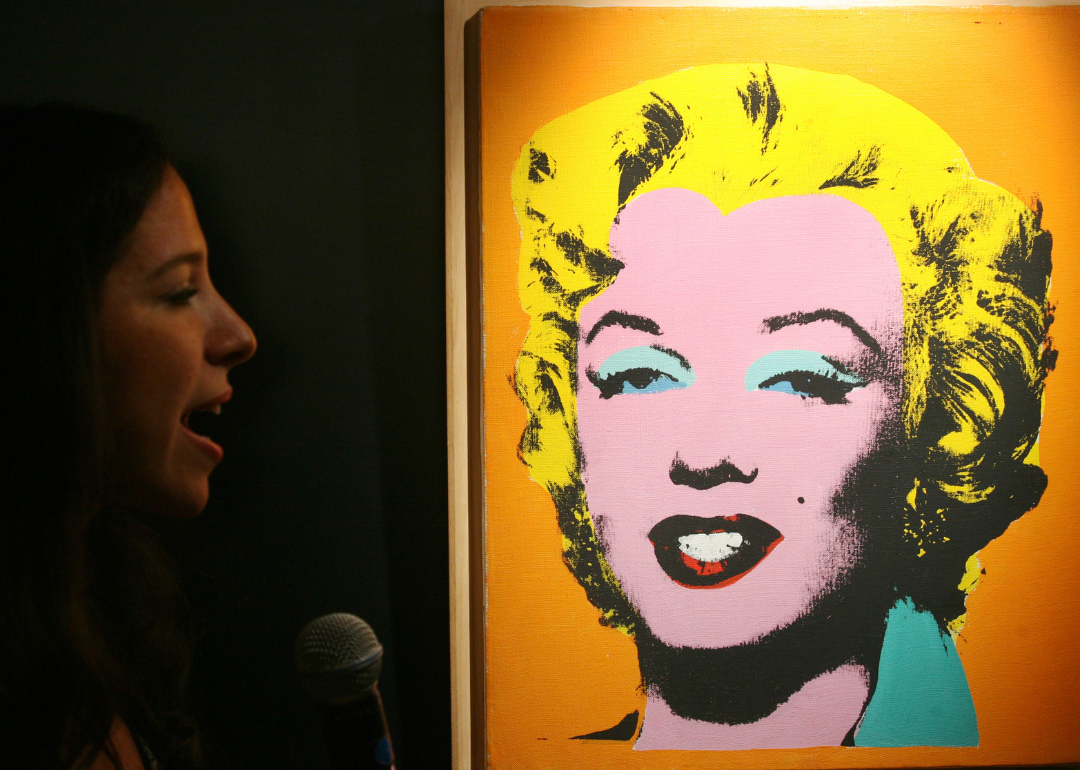 Stacker Studio
10 of the most expensive paintings sold over the past decade and the artists behind them
Martin Chan/South China Morning Post via Getty Images
10 of the most expensive paintings sold over the past decade and the artists behind them
The global art market is undeniably a behemoth valued at $67.8 billion, according to the 2023 Art Basel and UBS global art market report. Sales increased 3% over the last year, bringing the market above pre-pandemic levels. That growth was driven by sales from the high end of the market, which have captured the public imagination. In truth, this high-priced art market works on a skewed supply and demand curve.
"The art market functions as a big consensus marketing machine," Olav Velthuis, a University of Amsterdam professor who studies the sociology of the global art market, told Vox. "So what people do is look at quality signals." These signals can include an artist's exhibits in a museum, the collectors buying an artist's work, and what a curator says about an artist. It's word-of-mouth amplified.
It is difficult to place a value on art, yet in auction after auction, many do. Sometimes for reasons having almost nothing to do with the artwork itself. Art can be a valuable investment for the rich, a strategy to diversify their portfolio. Buyers can purchase work from a gallery at a relatively low price and sell it for much more down the road.
There is no better example of this than the 1973 Scull sale, where Robert C. Scull, a New York taxi magnate, sold his 50 best abstract expressionist and pop art paintings at Sotheby Parke Bernet. The auction put post-war and contemporary art on the market, introducing the world to now-household names like Andy Warhol, Robert Rauschenberg, and Jasper Johns.
Scull's collection sold for multiple times what he paid for the works driven by smart marketing and publicity. A Cy Twombly piece he purchased for $750 went for $40,000, for example. Since then, the market has gone into overdrive, selling artworks for prices many of us will never see in a lifetime.
Nevertheless, great works aren't just Eurocentric pieces prized by a select cadre of specialists—influential art is created daily by artists with something to say. Look beyond auction houses and peruse local galleries and neighborhood art fairs. Purchasing straight from the maker is also an excellent option that returns profits into an artist's pockets.
While you ponder your next art purchase, Singulart researched the most expensive paintings ever sold and highlighted 10 of the past decade from 10 different artists. Only confirmed sales from open auctions and private sales were considered. Data was collected from several sources, including Masterworks and The Art Wolf. Court records, articles, auction house archives, and official documents were also reviewed.
This story originally appeared on Singulart and was produced and distributed in partnership with Stacker Studio.