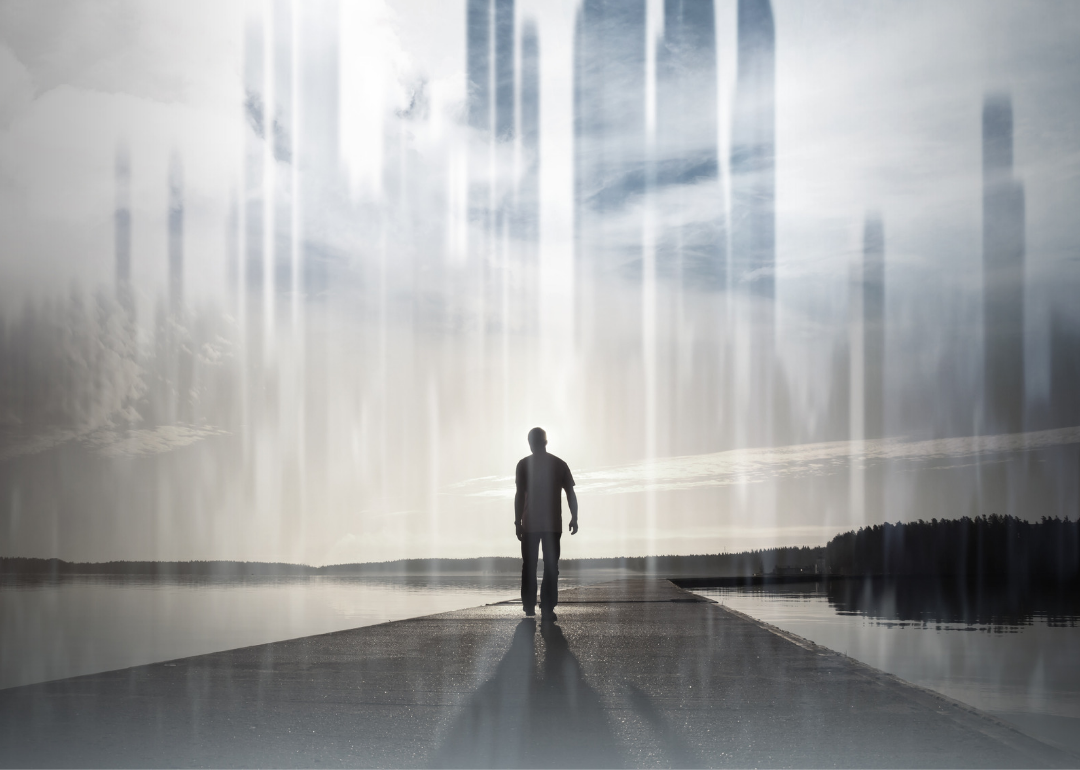 '1984' and 19 other dystopian novels that predicted the future
Evannovostro // Shutterstock
'1984' and 19 other dystopian novels that predicted the future
Science fiction (and the larger genre of speculative fiction to which it belongs) has been obsessed with the future since H. G. Wells first wrote about a time traveler who leaped forward to 802,701 A.D. in "The Time Traveler." In science fiction, the future offers a blank slate of possibility, a place where humans can travel to distant planets faster than the speed of light, upload their brains to the cloud, or build computers that think like humans. The technology they envision can portend, and occasionally inspire, the real technology of the future.
Dystopias are a different kind of science fiction, ripe with possibility for imagining the most terrible future that could strike humanity. They're constantly asking "What if?" What if we don't solve climate change? What if everyone was connected to the internet all the time? What if what's happening now gets worse? Ray Bradbury once wrote, "People ask me to predict the Future when all I want to do is prevent it. Better yet, build it." For most writers of dystopia, the goal isn't to guess what will happen; it's to provide a cautionary tale to ensure what they envision doesn't come to pass.
Sometimes, for better or for worse, the futures science fiction writers envision do come to pass. In 1949, George Orwell released "1984," a novel about an authoritarian government run by "Big Brother" that uses propaganda and surveillance to keep its citizens in line. In January 2017, the book unexpectedly hit the Amazon best-seller list, as have other classic dystopias, as people read them and feel a resonance between the world the novels describe and the reality of today.
Stacker looked at news outlets, book blogs, tech websites, and more to compile a list of 20 dystopia and science fiction books that in one way or another predicted our future. Some imagined a technology that has become fundamental to our everyday lives long before it was invented. Others, like "1984," discuss themes and present social systems that seem like they were ripped from the headlines, with varying degrees of optimism.
Keep reading to discover which book predicted the moon landing two centuries before it happened, and which book series predicted Donald Trump's candidacy, and add a few titles to your reading list.
You may also like: Best-selling fiction books from the year you were born