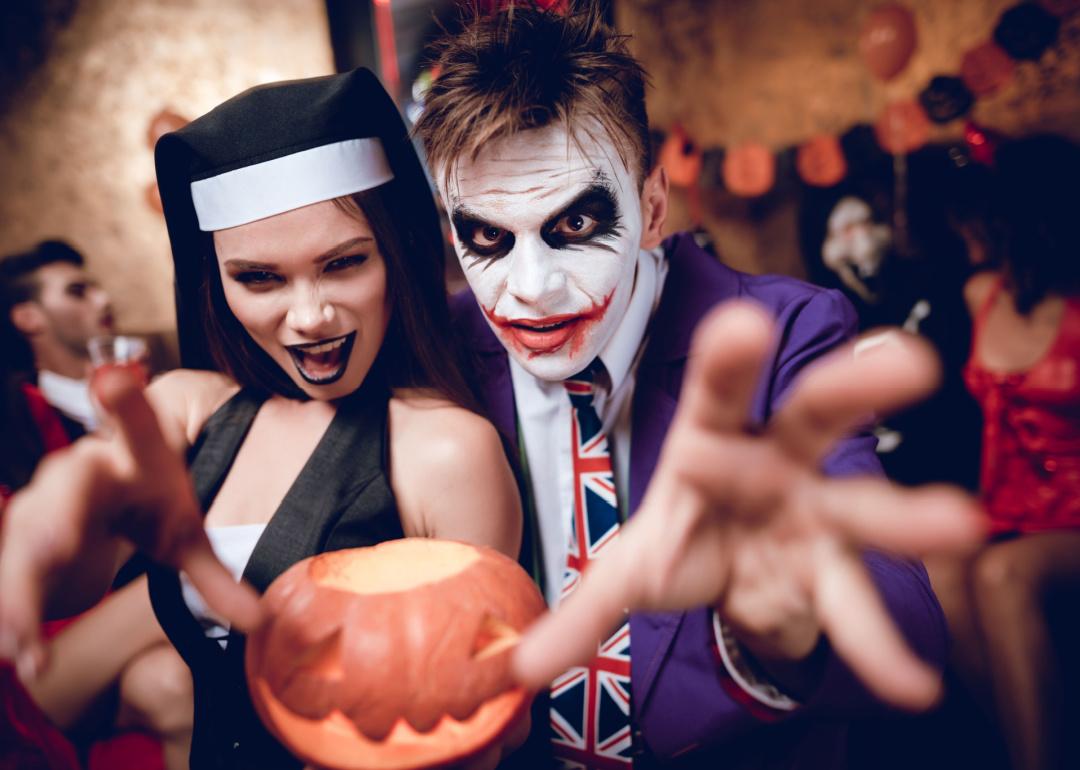 25 fun facts about Halloween
VGstockstudio// Shutterstock
25 fun facts about Halloween
Can we all agree that Halloween is the creepiest night of the year? It's the eve when bats fly, dogs howl, and spooky energy perfumes the air. Houses decorated with spiders and skeletons beckon costumed children to fill their bags with candy as their anxious parents pray they don't slip on wet leaves or break a tooth on hard candy.
Oct. 31 is the night that reminds us that the light days of summer are long gone, and the darkness of winter will soon arrive. Ever wonder how a wicked holiday with symbols of witches, black cats, fire, skeletons, and darkness turned into an annual celebration of children and candy?
While most people know the basic narrative of Halloween, Stacker wanted to dig a little deeper and deliver some tricks and treats. Along with reading up on works from Halloween scholars like Regina Hansen, we looked at statistics from the National Retail Federation's annual survey conducted by Prosper Insights & Analytics. Stacker also looked at Halloween records from the Guinness Book of World Records to bring readers 25 fascinating facts about Halloween.
Take a few moments before you head out this Halloween to learn some devilish details about the spooky holiday.
Readers will learn many Halloween fun facts, including how much people spend on Halloween, the top costumes for children and pets, the state that harvests the most pumpkins, and the original name of the Disney movie "Hocus Pocus." Grab your bucket of candy corn, click through Stacker's list, and let the fun begin.
You may also like: How Halloween has changed in the last 100 years