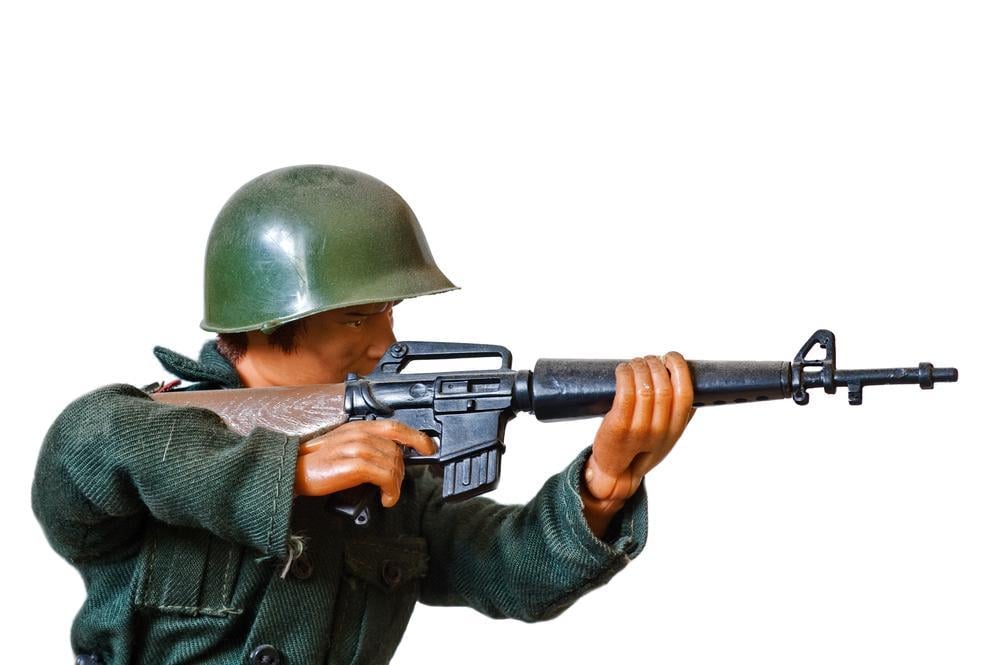 30 G.I. Joes modeled after real people
Pablo Eder // Shutterstock
30 G.I. Joes modeled after real people
The G.I. Joe franchise—which essentially invented the concept of an "action figure" and touts the slogan, "A Real American Hero"—includes countless militaristic characters. From martial artists and explosive experts to more general soldiers of fortune (and a few women), each character comes complete with a file card outlining his or her distinct personality traits and colorful codenames.
While most G.I. Joe characters are fictional, toy company Hasbro has also sought to honor actual Americans with a number of action figures based on real people. Such G.I. Joes include military veterans from conflicts dating back hundreds of years, professional wrestlers and other athletes, and even one lucky contest winner.
Whatever the origin, these G.I. Joe figures serve to immortalize stories of actual people within the construct of one of the most iconic toy brands. Stacker has compiled a list of just some of these G.I. Joes—read on to find out if you own or recognize any of them.