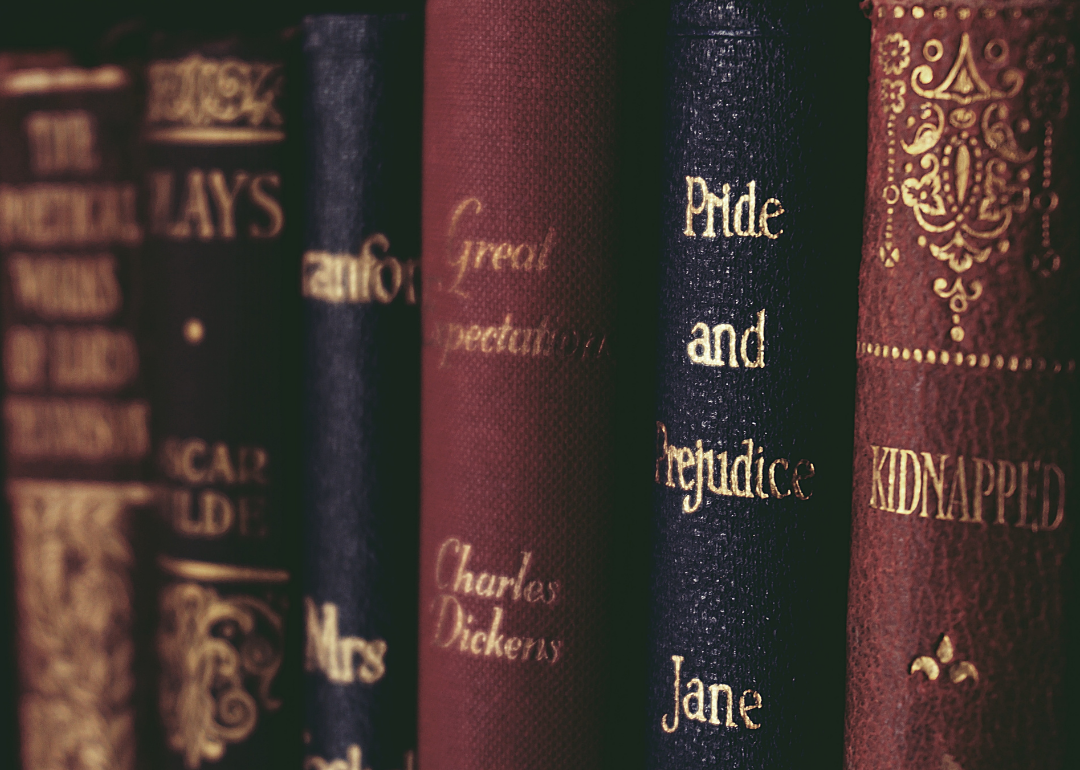 50 classics from (almost) everyone's high school reading list
50 classics from (almost) everyone's high school reading list
Research shows that reading fiction encourages empathy. While more high school curriculums should include modern, diverse writers like Amy Tan and Malala Yousafzai, certain classics—like John Steinbeck's "The Grapes of Wrath" and Sandra Cisneros's "The House on Mango Street"—endure. George Orwell's "1984," a novel published in 1949 about a dystopian future where the government controls the truth, even surged to the Amazon best-sellers list in 2017, shortly after former President Trump's advisor Kellyanne Conway described falsehoods as "alternative facts."
Sometimes parents, teachers and school-board officials disagree on what kids should or shouldn't read in high school. In 2018, "To Kill a Mockingbird" and "The Adventures of Huckleberry Finn" were dropped in a Minnesota school district because they contain racial slurs. Kurt Vonnegut's "Slaughterhouse-Five," a book about an American soldier doomed to repeat history, has been controversial for decades. In 2011, a Missouri High School pulled it from library shelves after complaints it was anti-American.
Certain books deserve a first, second, or maybe even a third read. Using data from Goodreads, Stacker compiled a list of 50 timeless books, plays, and epic poems commonly found on high school reading lists. A total of 1,002 voters picked the most essential reading required for students. The final ranking takes into account how many times each book was voted on and how highly voters ranked them. Read on to see which classics made the list.
You may also like: Best-selling fiction novels from the year you were born