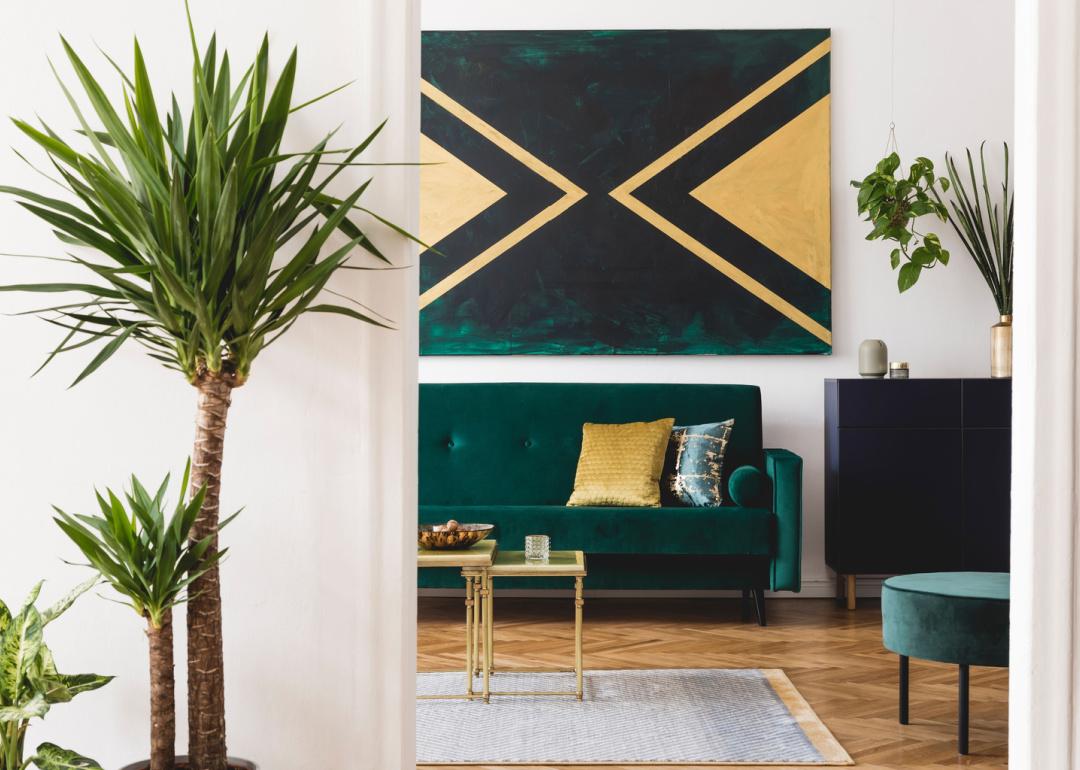 Stacker Studio
7 contemporary furniture design trends to look for in 2023
Followtheflow // Shutterstock
7 contemporary furniture design trends to look for in 2023
Well-done furniture design is not simply alluring aesthetics, rather, it provides functionality while accentuating tasteful choices, adding elegance and beauty to a space. Furniture design has been a home staple seen as far back as the Neolithic era, or New Stone Age. Around 3100–2500 B.C., the people of Skara Brae built cupboards, dressers, and beds for their homes in the area now known as Orkney, Scotland. Whether functional, stylish, or a statement, furniture remains a necessity in modern-day society and a tool of expression for interior designers and buyers looking to elevate their spaces.
Contemporary furniture design is characterized by current trends and popular motifs, as opposed to classical or traditional styles. It often borrows from other decades and adopts the styles of various design eras.
Lazzoni Modern Furniture compiled seven trends driving furniture styles in early 2023 using research across the internet, including from Architectural Digest, Forbes, Vogue, and The Washington Post. Many trends show an increased number of consumers prioritizing ethical and sustainable practices when purchasing furniture and also returning to nostalgic designs from decades past, utilizing bold patterns and geometric shapes. Popular colors demonstrate a return to nature, with earthy and natural tones dominating color trends and natural resources like wood and cement used in design.
Continue reading to learn more about the coming trends.
This story originally appeared on Lazzoni Modern Furniture and was produced and distributed in partnership with Stacker Studio.