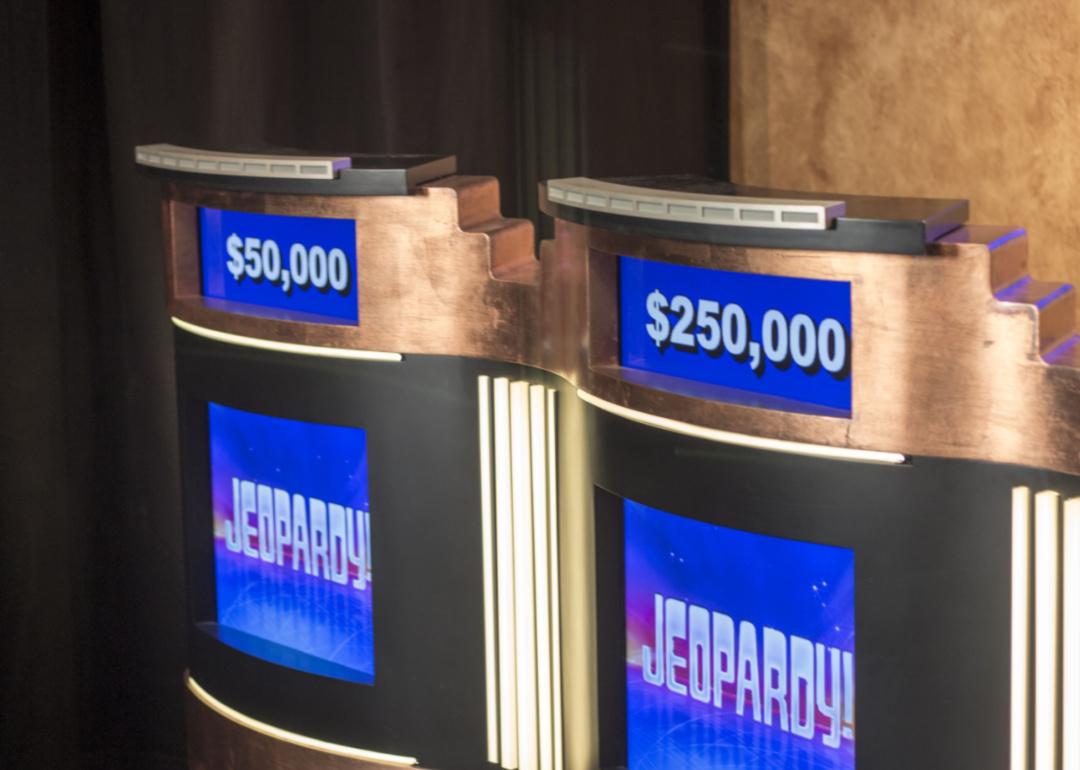 Can you solve these real 'Jeopardy!' clues about art?
Ryan J. Thompson // Shutterstock
Can you solve these real 'Jeopardy!' clues about art?
In 2018, archaeologists uncovered what is thought to be the oldest piece of art in existence, estimated to be about 73,000 years old, proving once and for all that art existed almost since the beginning of time. The work is simplistic by modern standards—nine red lines of ochre paint on a small piece of stone. But it shows that early humans could draw and intended to create a "visual culture," something researchers didn't formerly know to be true. In fact, this discovery predates the next known piece of art by some 30,000 years.
Things have changed over the intervening years. Rather than simple lines on a flake of stone, today's art has expanded to include moving pictures, modern dance forms, synthesized beats, and painting techniques those early humans could have never dreamed of. But the purpose of art has remained the same.
Art has always had an important role in society. It allows people to relay emotions, deliver experiences, inspire others, and start conversations. In short, art's ability to inspire an emotional response in humans makes it one of the building blocks of our society. Considering this important role, Stacker has set out to test your art knowledge.
Stacker scoured all of the questions memorialized in the J! Archive, as of February 2020, to compile the following list of 25 "Jeopardy!" questions about art. From questions about famous artists of centuries past to distinctive art forms and specific art terms, these questions are sure to stump even the most knowledgeable art critics. Can you guess whose painting inspired the name of the Impressionist movement? Or which medieval painter created the most famous remaining triptych?
You may also like: Cities doing the most for a clean energy future