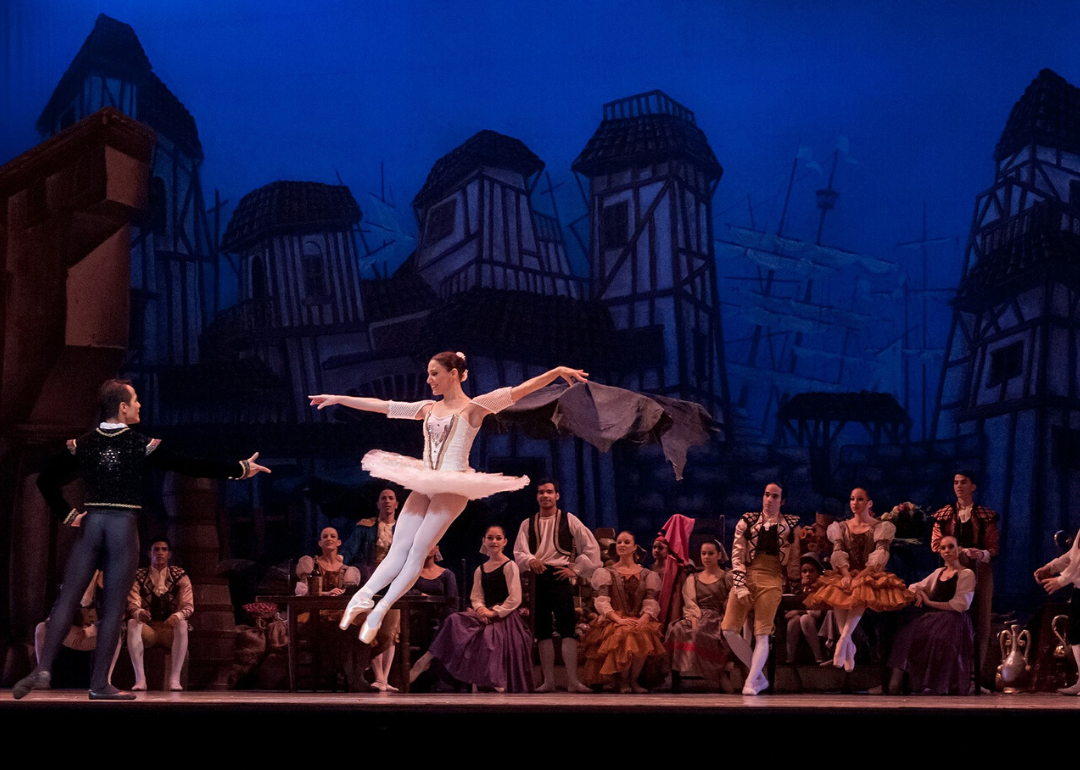 Cultural events now available from home
Cultural events now available from home
The "new normal" due to COVID-19 has required humankind to experience life 6 feet apart from one another, causing a social shift in how people engage in cultural events. Stacker compiled a list of 100 cultural events available online as of April 2020, using a selection of news, art, and culture websites to put together a combination of plays, Broadway shows, concerts, art exhibits, talks, book clubs, zoos, and other events you could watch or participate in online.
Collective cultural sites around the world are ensuring fans of every type of art can get their fill during the quarantine. Take, for example, London's WhatsOnStage, which updates its musical theater streaming daily with hits including "Wasted," a three-women performance depicting literary siblings Emily, Anne, and Charlotte Bronte as if the writers were high and promiscuous.
For museum lovers, touring London's most-renowned galleries is an option. From the British Museum's "A History of the World in 100 Objects" podcast to the Victoria and Albert Museum's Design a Wig game, there are countless events to engage in globally right from your living room.
Music addicts can tune into beats at global quarantine dance parties or celebrity DJs' live streams. While Rolling Stone dubs DJ D-Nice's Instagram club nights a hit, the magazine also features the "In My Room" series, with artists such as Sting and Joan Jett performing from their personal space.
Dance fans can drop in on the New York City Ballet, which offers two performances weekly as well as livestream movement instruction and podcasts. For modern dance lovers, the renowned Alvin Ailey dance troupe also has an all-access website that streams full-length performances and classes. As for audio and visual arts, leave it to Google to let viewers experience culture in 360 degrees, with art, natural history, and space exploration among just a few of the exhibits offered from all angles.
Read on for one of the most-comprehensive lists of cultural events available during the COVID-19 self-quarantine.
You may also like: 30 famous student protests