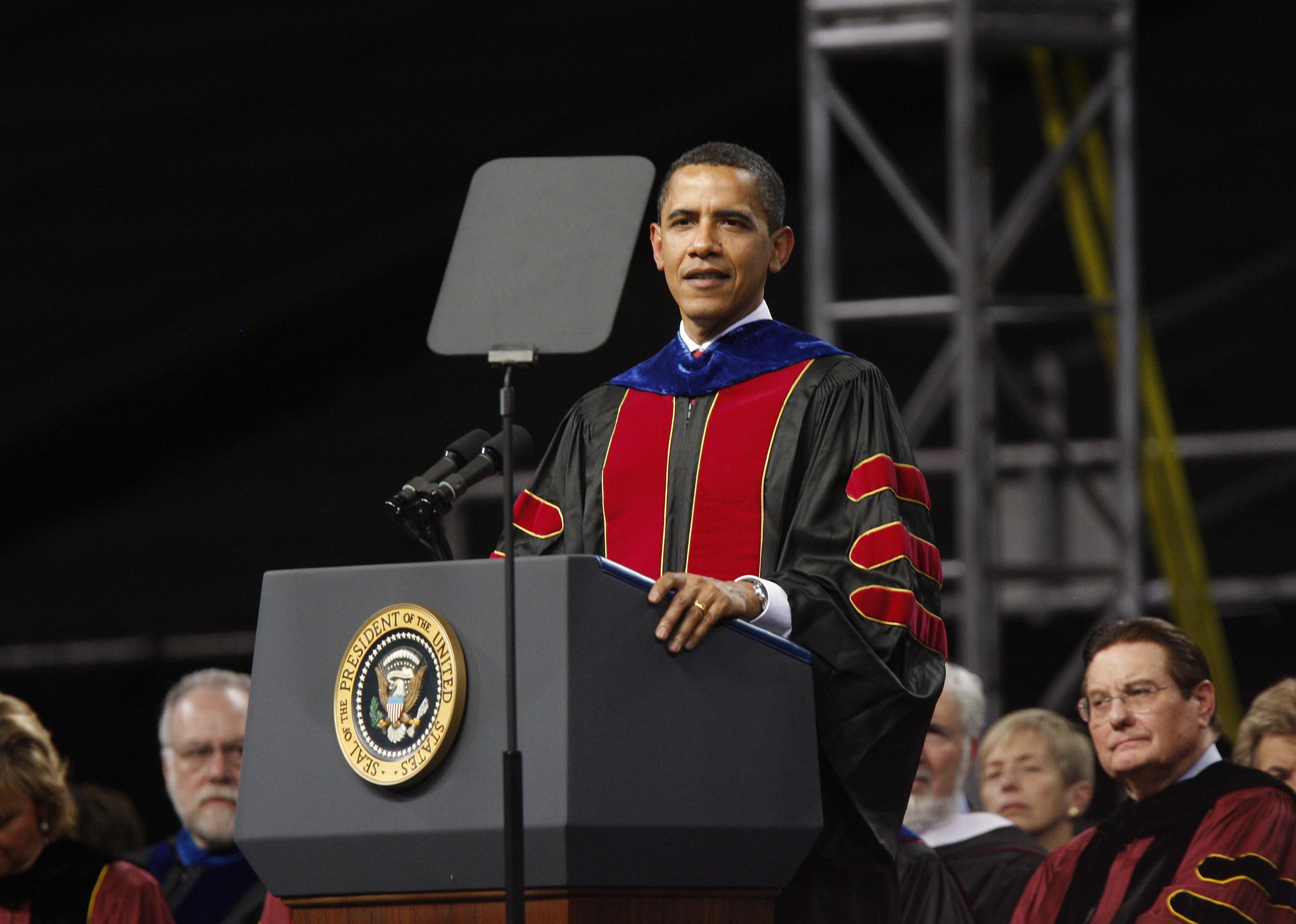 Stacker Studio
Famous commencement speeches from 10 public figures
Joshua Lott // Getty Images
Famous commencement speeches from 10 public figures
The excitement surrounding college graduation ceremonies leaves many future alumni wondering if they'll remember anything beyond their name being announced, receiving their diploma, then moving their mortarboard tassels from the right side to the left.
Despite the adrenaline rush, students often tune in when a good commencement speaker steps behind the lectern. The graduation tradition of having politicians, comedians, authors, public figures, actors, and other celebrities delivering these speeches further kicks up anticipation. When powerful enough, the words spoken can stick for a long time in memories.
Even fake commencement speeches can proffer excellent advice and become part of history. Case in point, a speech purportedly given by Kurt Vonnegut that began, "Ladies and gentlemen of the class of '97: Wear sunscreen." (The speech was actually written in a column by Chicago Tribune writer Mary Schmich.)
As you can see, wisdom put forth by renowned orators often becomes a part of history. Such is the case with the following 10 commencement speeches compiled here by College Ave for their inspiring messages for graduates.
This story originally appeared on College Ave and was produced and distributed in partnership with Stacker Studio.