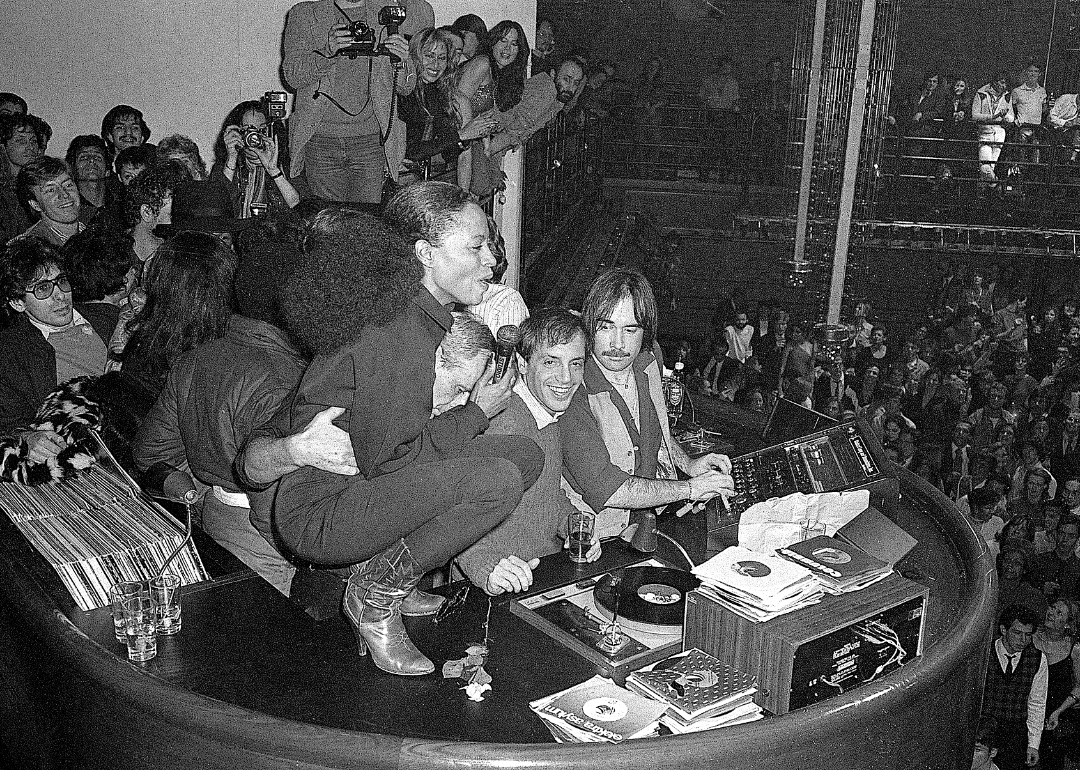 Stacker Studio
Famous parties from NYC history
Famous parties from NYC history
New York City is a social and cultural hot spot whose nightlife scene has long enthralled residents and tourists alike. But did you know the city had a law that banned dancing in its drinking establishments until 2017? New York's Cabaret Law was a remnant of the Prohibition era that made musical performances and dancing illegal without a proper license, and, of course, this license was both expensive and difficult to obtain. Fingerprinting was mandated and anyone with a police record was immediately rejected.
This law initially targeted jazz clubs in Harlem and prevented musicians like Billie Holiday and Ray Charles from legally performing in the city, and it was used by Rudy Giuliani to shut down raves in the '90s. It's astonishing that this dated law lived until its 2017 repeal, but even with the threat of fines, establishments being closed, and task forces sweeping in, New York revelers didn't let it stop the good times.
There has been much debate about when New York's nightlife was at its peak: Some might praise the contemporary scene just as quickly as others lament it. Others feel nostalgic for the '70s disco clubs or '80s mosh pits. Some might think longingly of the Roaring '20s and the days of speakeasies as the ultimate party era. Giggster takes a look at this long tradition of partying by spotlighting five iconic parties from the city's history.
This story originally appeared on Giggster and was produced and distributed in partnership with Stacker Studio.