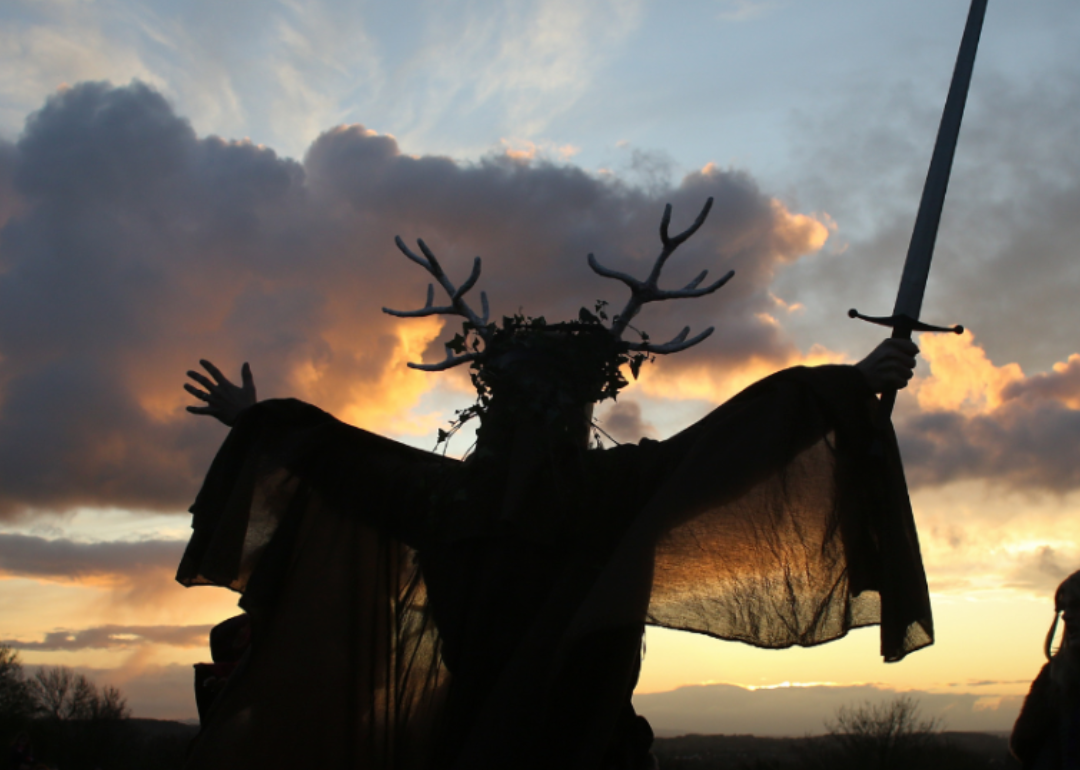 Forgotten charms: 15 old-school Halloween traditions that are no longer practiced
Matt Cardy // Getty Images
Forgotten charms: 15 old-school Halloween traditions that are no longer practiced
Nowadays, Halloween is a night synonymous with ghouls, gore, and scares—but not very long ago at all, it was a holiday for heart-eyed lovers looking for their spouses.
Halloween as we know it today is a conglomeration of a few traditions and festivals, mostly of Irish, Scottish, and English origin. These include the Celtic Samhain, a pagan harvest festival, and its later Christian iteration, All Hallows' Eve. As immigrants from these areas settled in the U.S. in waves, they brought their religious customs with them, creating a steadily evolving concept of Halloween in America.
From the first colonial settlers onwards, commemorations of the holiday blended new and old, European and American, religious and secular. As a result, Halloween used to look quite a bit different in centuries past than it does today. Oct. 31 has gone through eras of being religious, violent, romantic—and sometimes all of those things at once.
Stacker put together a list of 15 long-gone Halloween traditions using historical documents, news sources, and academic research.
While it might be clear how some of these evolved to become the spooky games we know and love—for instance, turnip lanterns aren't too far from jack-o'-lanterns, much like how going door-to-door for "soul cakes" isn't too far removed from trick-or-treating for candy—others might be entirely unrecognizable (it's probably been more than a few years since someone has wished you a happy "Nut Crack Night.")
Some traditions aren't as long-held as we might think, either; trick-or-treating became popular in its current form around the 1950s, and receiving specially packaged Halloween candy only became largely popular in the 1970s.
Read on to discover what All Hallows' Eve pastimes were popular in decades past.