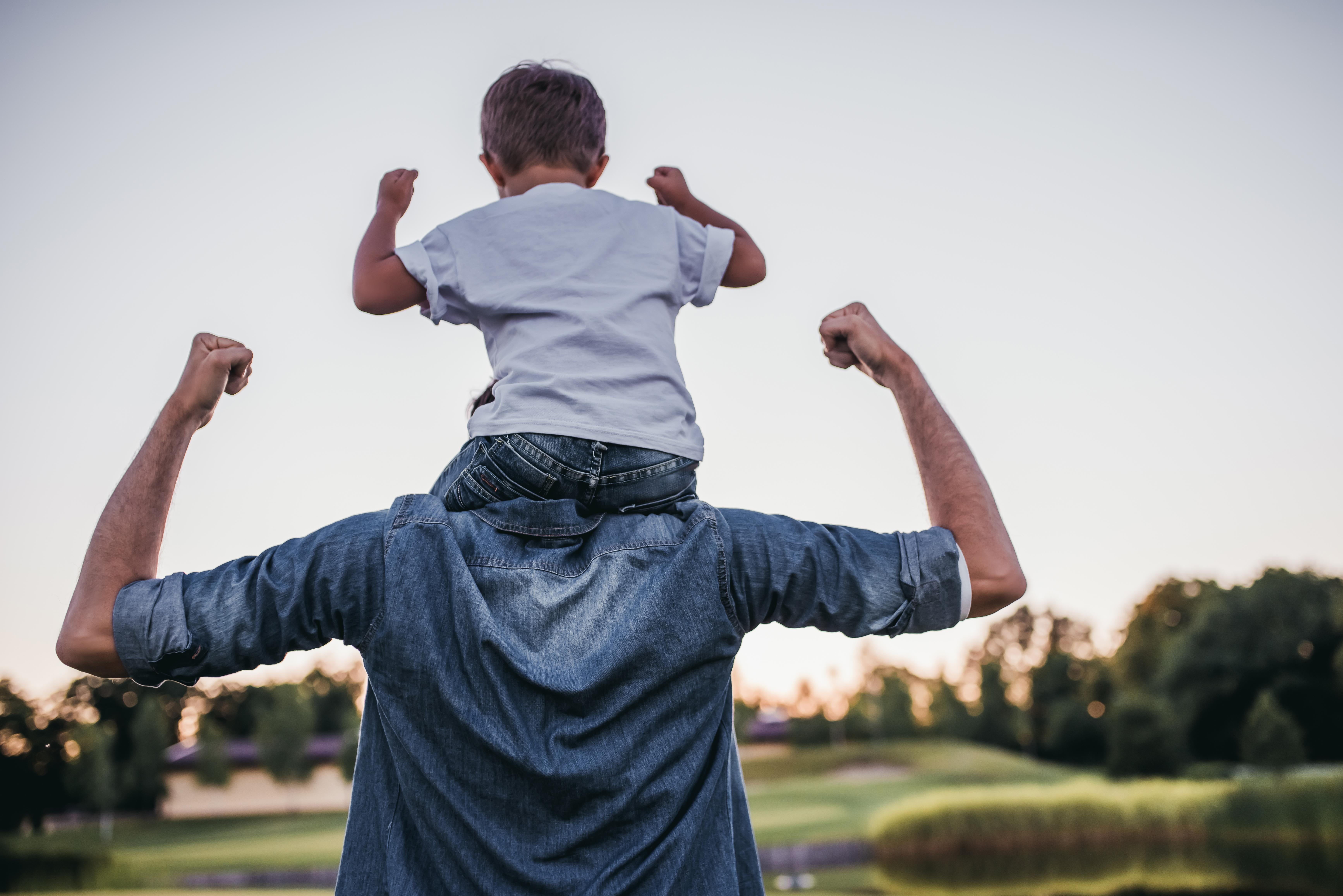 Great gifts for dads this holiday season
4 PM production // Shutterstock
Great holiday gifts for dads
Dads are notoriously hard to holiday shop for. When asked what they want, many will give a noncommittal shrug and mutter something about fishing, football, or grilling. Trying to figure out what your Dad will actually use and love can be a guessing game, especially when you've already used up most of your guesses on the past several Christmases. Every year, you're faced with the same familiar, daunting task of hunting down the perfect gift for your perfectly unique dad.
To take some of the guesswork out of this year's shopping endeavors, we worked with Paradigm Gift, a gift-giving app that lets users swipe to find present ideas. Using data on trending gifts, we've identified 30 top dad gifts for this holiday season ranging from exciting, shared experiences to trendy, high-tech gadgets (father-friendly, of course).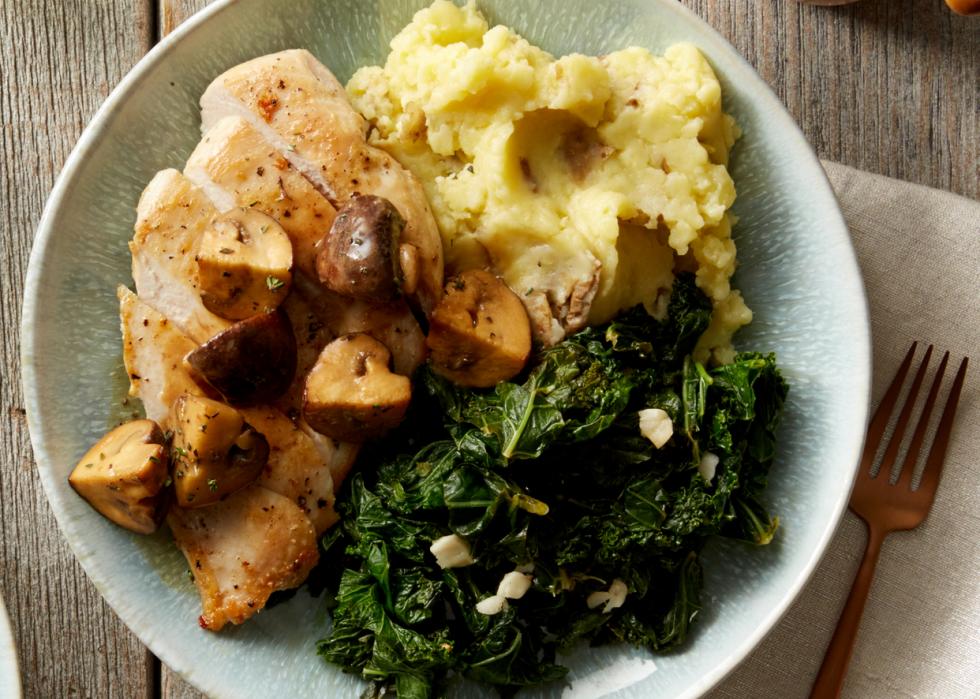 1 / 30
#30: 3-Meal Kit
Retailer: Blue Apron
Estimated Price: $60.00
Blue Apron's subscription meal delivery service lets you cook at home without the work of meal planning and grocery shopping. With their meal e-gift cards, you can choose the amount that you spend, with $60 covering a one-week delivery of three two-person recipes. This can be a fun, easy way of adding new delicious recipes like Cumin & Sichuan Peppercorn-Glazed Pork or Roasted Chicken & Maple Butter to your dad's cooking repertoire.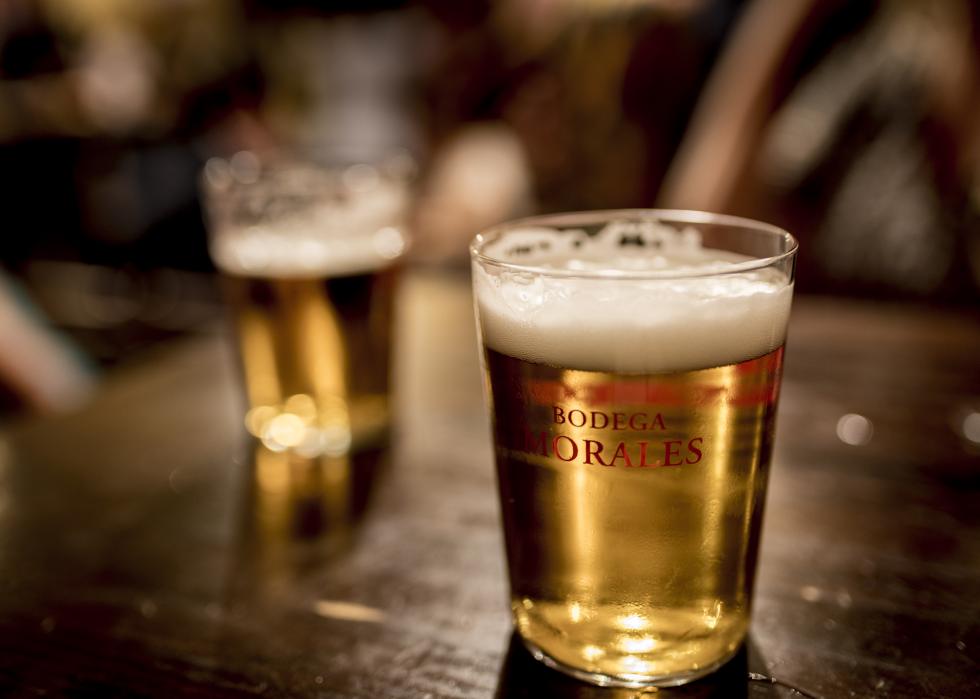 2 / 30
#29: Beer Membership
Retailer: Craft Beer Club
Estimated Price: $42.00
For dads who love beer, Craft Beer Club memberships offer an excellent way of tasting small-batch brews from across the country. Each carefully-curated craft beer shipment contains a dozen 12-ounce beers and included reading on the beer's history and ideal pairings.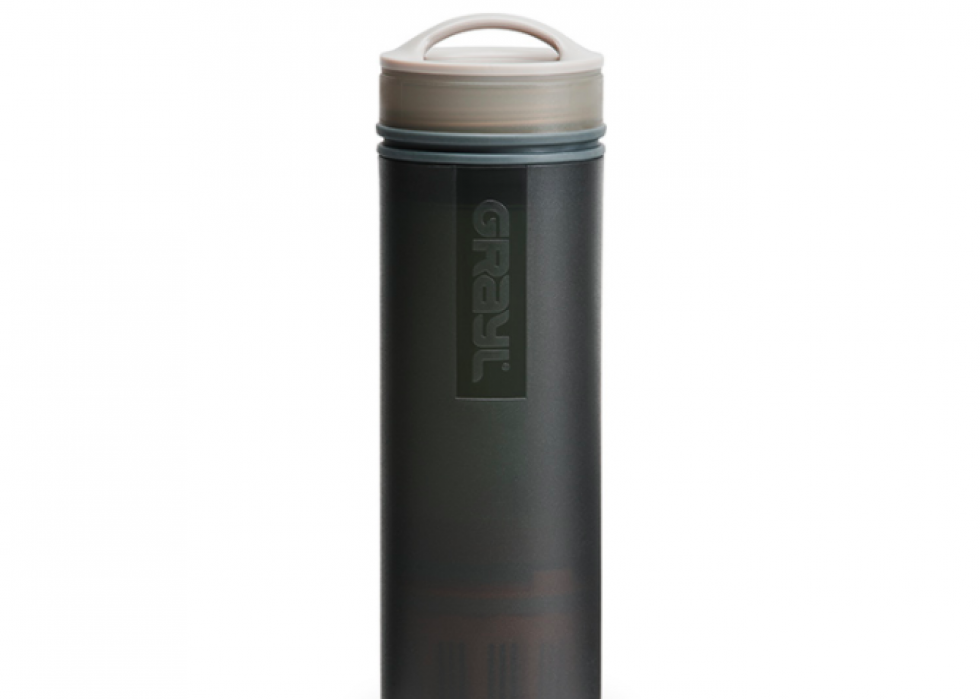 3 / 30
#28: Water Purifier
Retailer: Grayl
Estimated Price: $60.00
Outdoorsy dads know the importance of staying hydrated while camping, fishing, hiking, or hunting. This handheld water purifier that producers clean water from any freshwater source in under 15 seconds.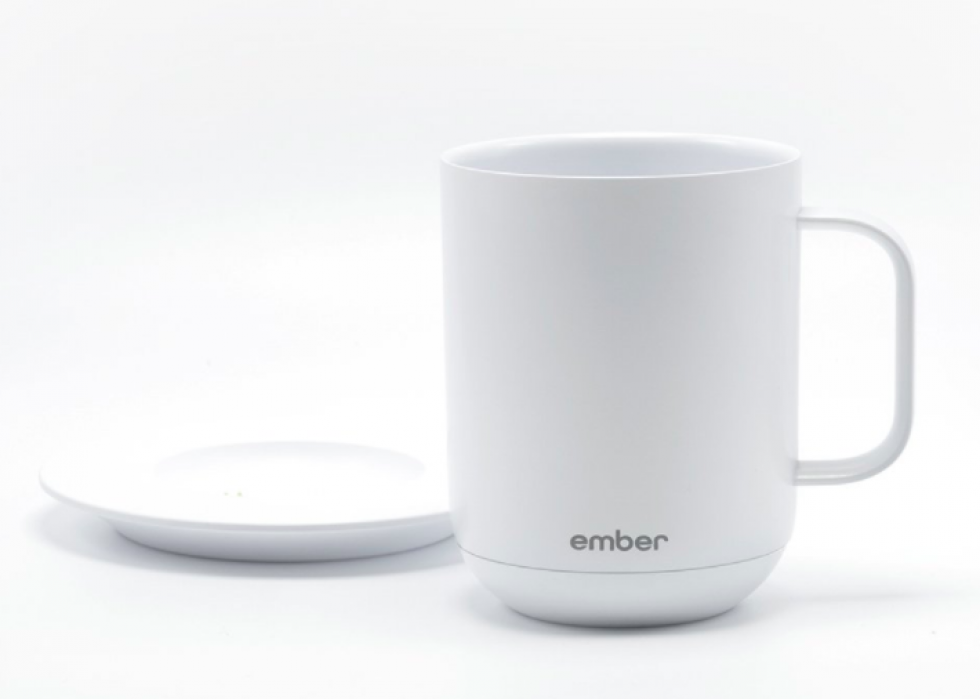 4 / 30
#27: Ceramic Mug
Retailer: Ember
Estimated Price: $79.99
 
Coffee- and tea-loving dads can all agree: there's nothing worse than when that piping hot drink gets cold. One of Time Magazine's 25 Best Inventions of 2017, this ceramic-coated stainless-steel mug uses an app to keep your dad's favorite beverage at the perfect temperature for up to an hour (or longer if used on the included charging coaster).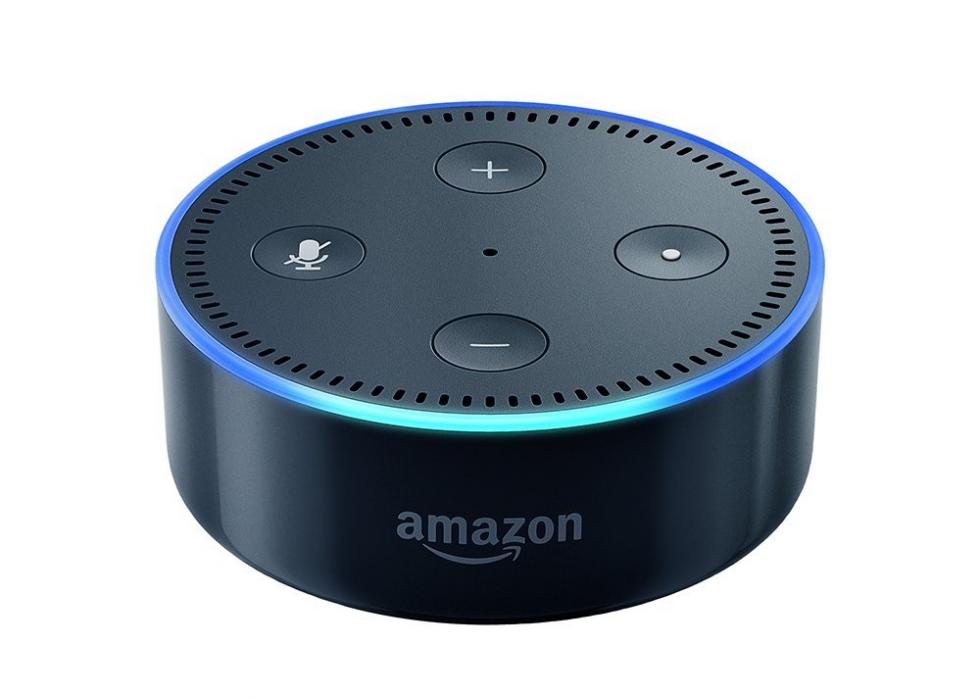 5 / 30
#26: Echo Dot
Retailer: Amazon
Estimated Price: $24.99
 
The Echo Dot brings Amazon's Alexa voice interface to any room in your house at a more affordable price than the traditional Echo. With hands-free access to weather and news readouts, cooking timers, streaming music, and over 15,000 skills, the Echo Dot can bring a level of convenience and information access your dad might not realize he was missing.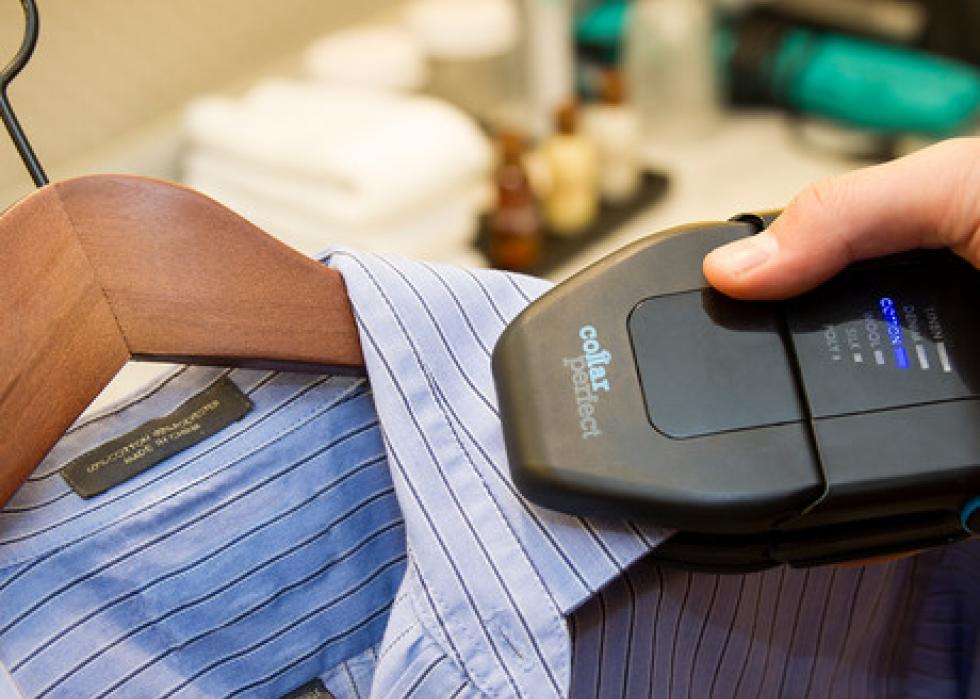 6 / 30
#25: Travel Iron
Retailer: Collar Perfect
Estimated Price: $34.99
 
Whether he travels for work or leisure, every jet-setting dad needs a travel iron to keep his clothes looking sharp. This travel iron is great for collared shirts, and its dual-sided feature cuts ironing time in half. Crisp shirts and pants are just a swipe away.
7 / 30
#24: Amazon Key
Retailer: Amazon
Estimated Price: $250.00
For the dad who loves his Amazon Prime membership, the Amazon Key makes shopping online even more convenient. This nifty gadget lets your Amazon delivery person drop off his package inside his home, so he'll never have to worry about people stealing his orders off the front step again.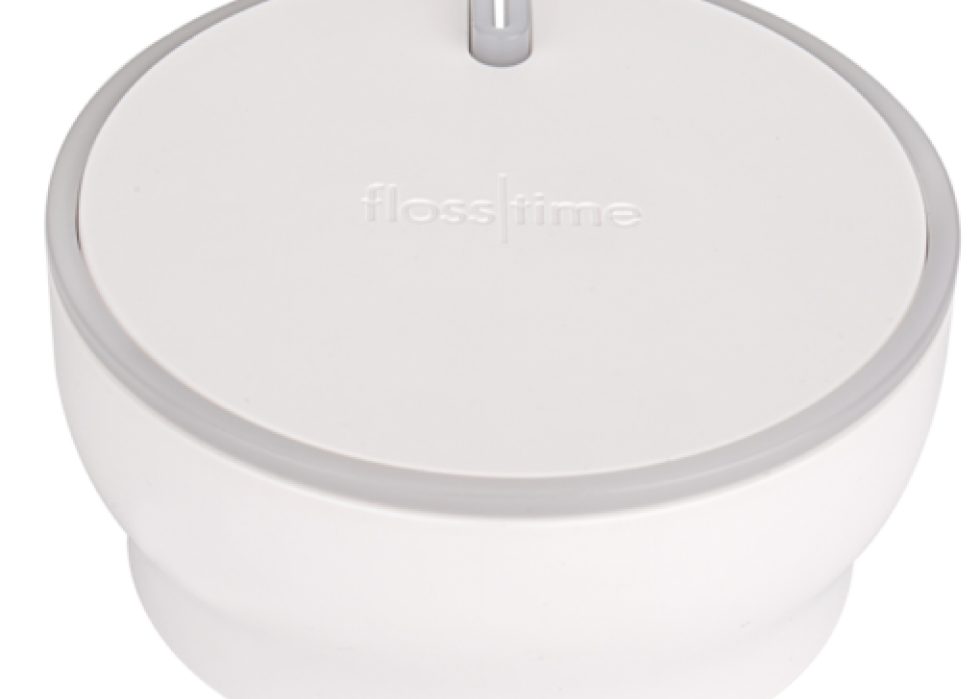 8 / 30
#23: Automated Floss Dispenser
Retailer: Flosstime
Estimated Price: $39.99
The hardest part of flossing can be remembering to keep up the habit, and this automated floss dispenser offers a smart solution to help your dad's oral health and help him maintain that beautiful smile. The floss dispenser even frowns when he's skipped a day, so you'll know he's being kept in line.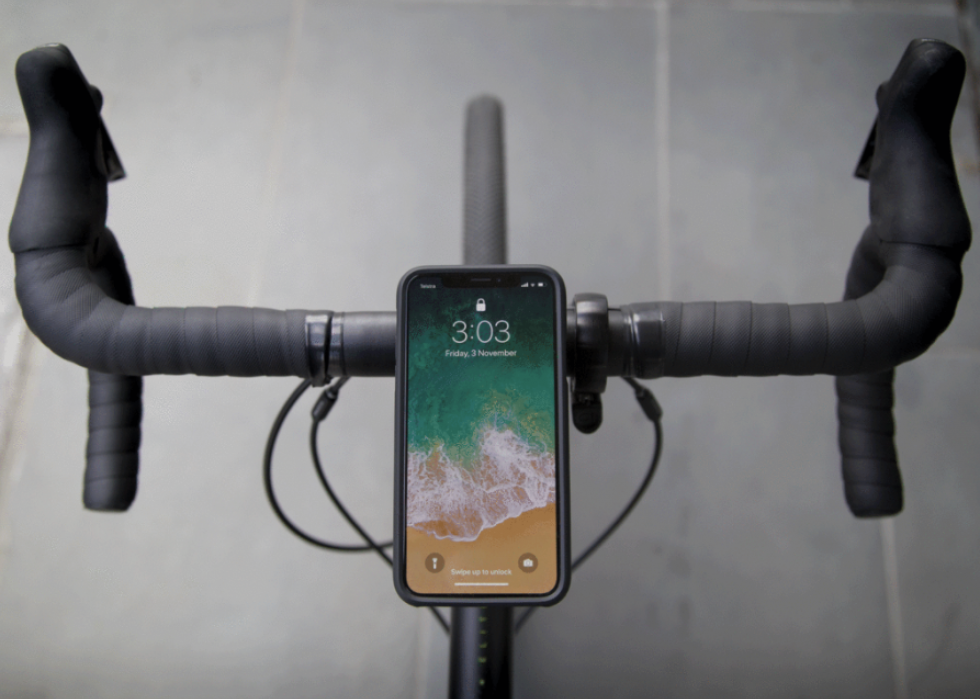 9 / 30
#22: Universal Bike Mount Kit
Retailer: Quad Lock
Estimated Price: $69.95
 
This waterproof bike kit is a convenient add-on for any cycling dad. By attaching any smartphone securely to the bike via adhesive, the Universal Bike Mount Kit gives riders access to navigation, music, and fitness tracking right at their fingertips.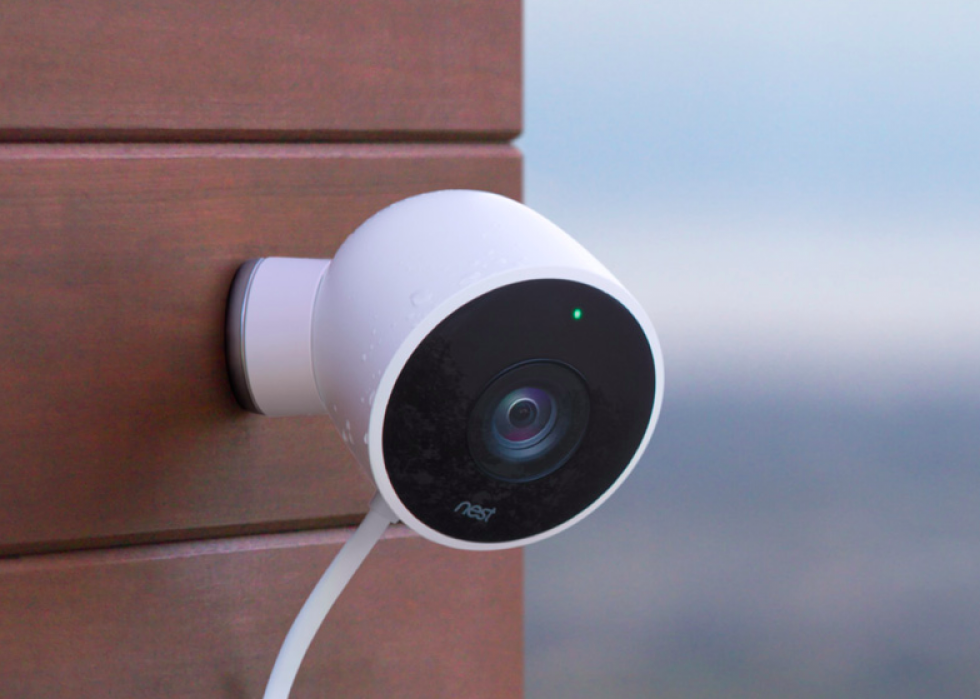 10 / 30
#21: Nest Cam Outdoor
Retailer: Nest
Estimated Price: $148.70
The Nest Cam Outdoor is the latest extension of the smart home revolution, offering dads the ability to monitor and record activities to help keep their home safe. With real-time video feeds, movement and sound alerts, and the ability to speak directly from your smartphone to the Cam, use cases can range from the remotely accepting deliveries to scaring off intruders.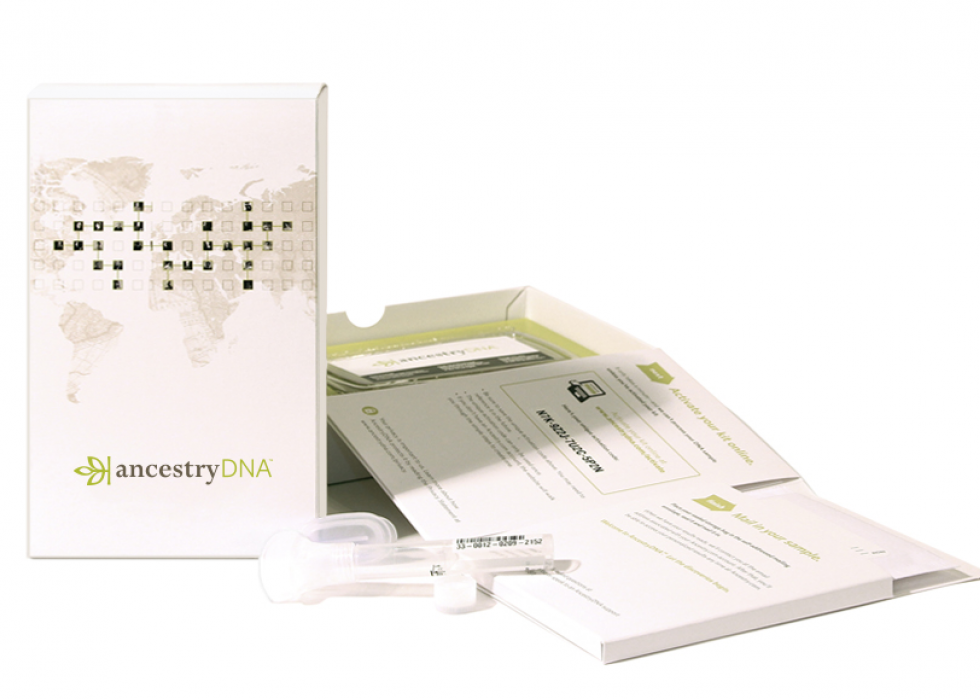 11 / 30
#20: Ancestry DNA Kit
Retailer: Ancestry.com
Estimated Price: $9.82
Help your dad get a deeper understanding of his heritage with a DNA Kit from Ancestry. Wirecutter picked Ancestry as the top DNA testing service available given its vast library of over 5 million DNA customers and clear presentation of any familial findings.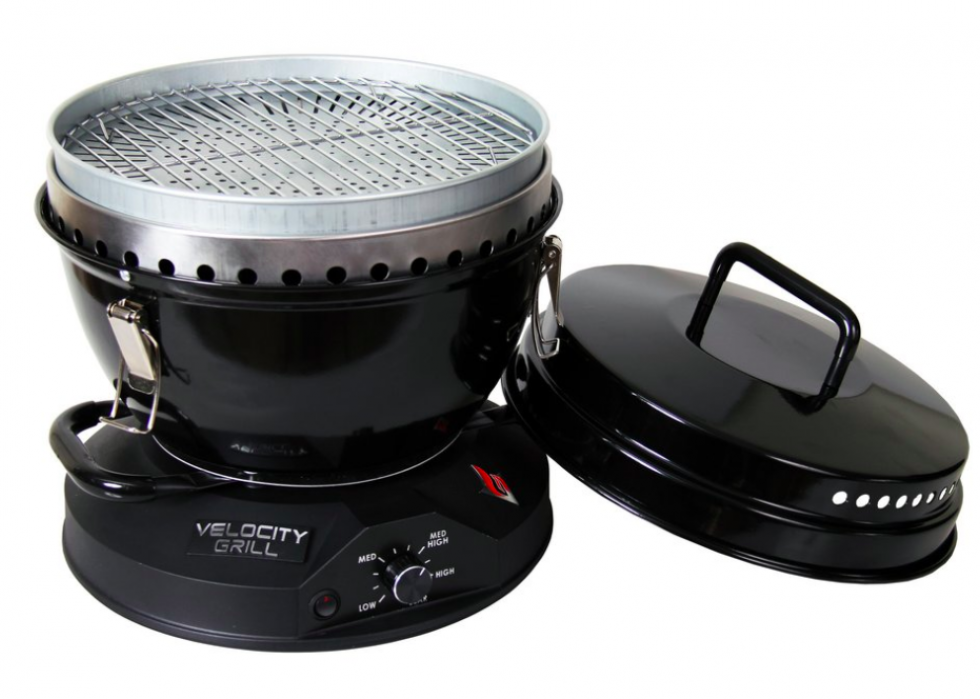 12 / 30
#19: Velocity Grill
Retailer: Velocity
Estimated Price: $160.00
The Velocity grill is great for tailgating and creates delicious grilled flavors through a fusion of gas and wood-fired technologies. In just minutes, the grill can hit temperatures of 200-1,000 degrees to give dads a range of easy cooking options.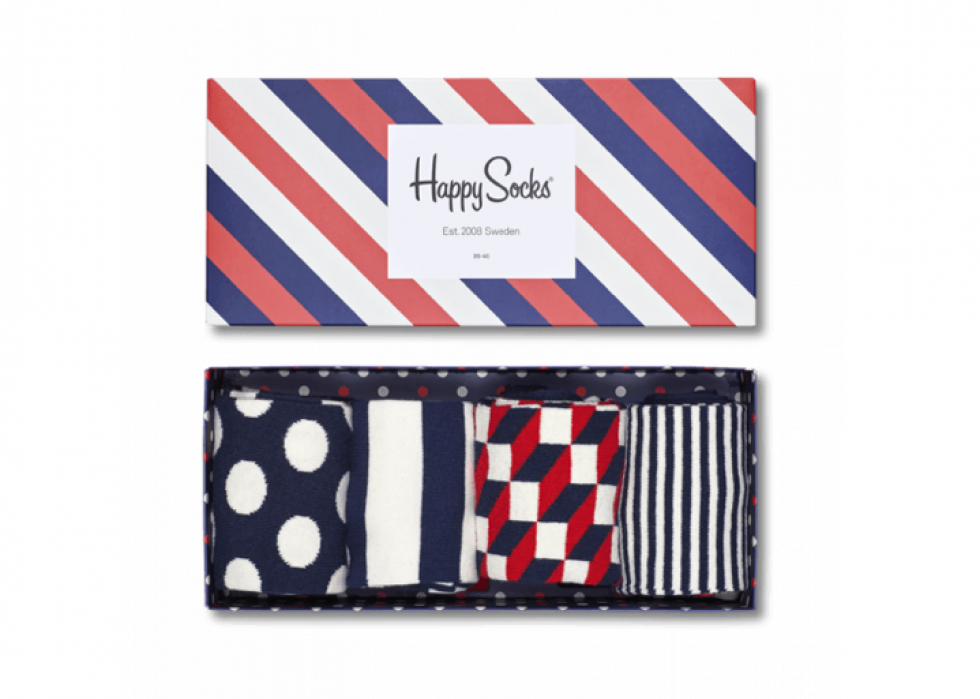 13 / 30
#18: Stripe Gift Box
Retailer: Happy Socks
Estimated Price: $45.00
These are not your grandfather's socks. This Happy Socks gift box combines sophisticated colors and patterns to create a super stylish gift that your dad will actually wear. Grab a classic four-pack of their Stripe Socks or mix it up with their specialty line featuring The Beatles.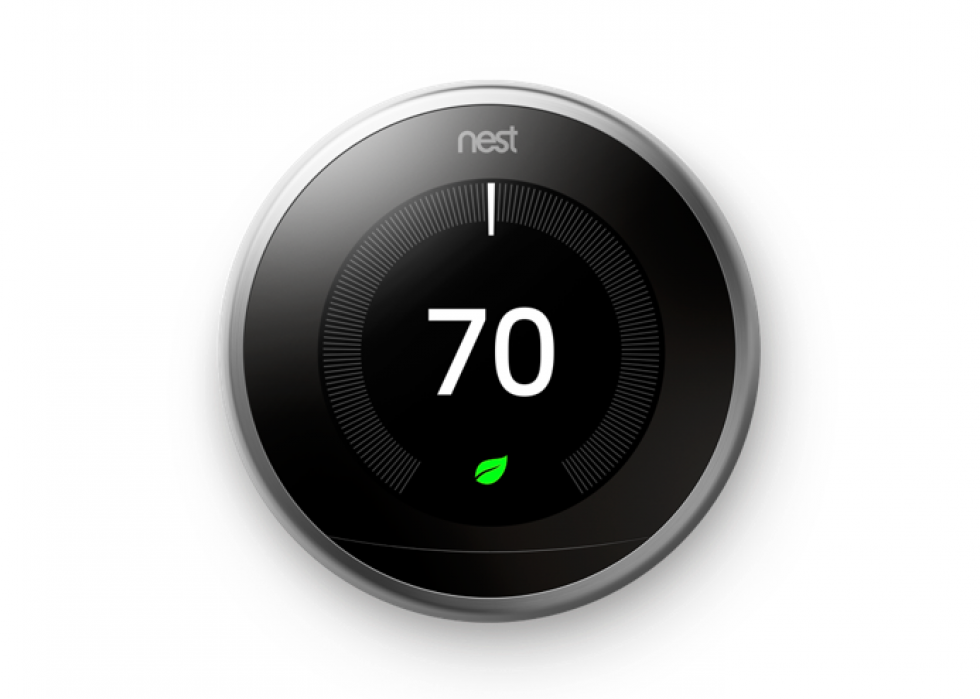 14 / 30
#17: Learning Thermostat
Retailer: Nest
Estimated Price: $219.00
Your dad deserves to stay comfortable in his own home, and the Nest Learning Thermostat does just that. Within just one week, this smart thermostat will know your dad's temperature preferences so he won't need to get up from watching the game or reading his favorite book to adjust it.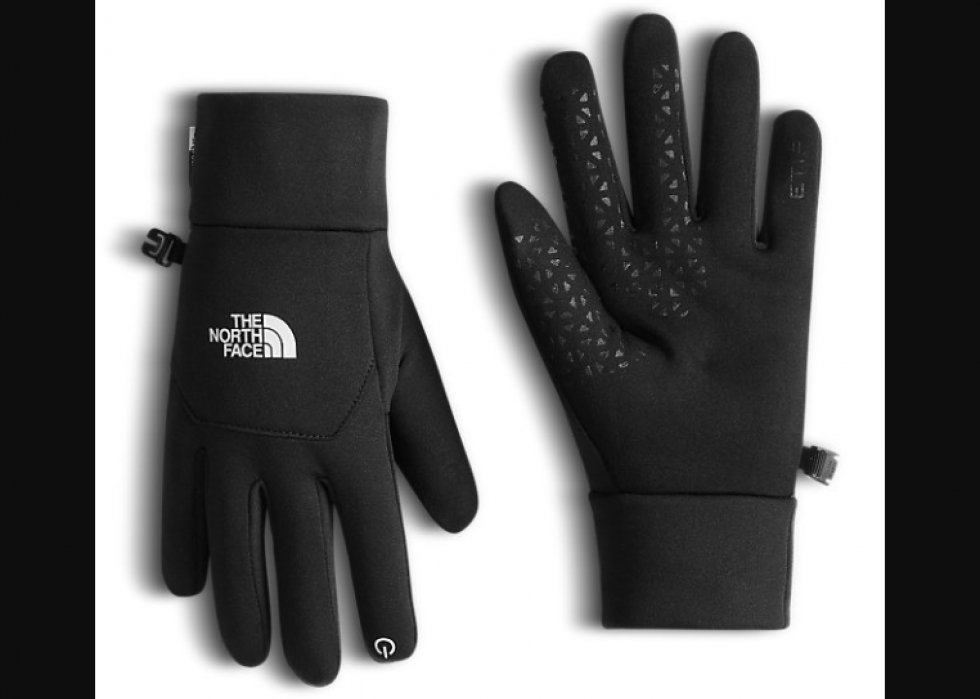 15 / 30
#16: Etip Gloves
Retailer: The North Face
Estimated Price: $29.00
Your dad shouldn't have to expose his fingers to the cold, wind, and snow in order to access his phone this winter. These North Face gloves will keep him warm and toasty all season, even when he's snapping pics or texting you.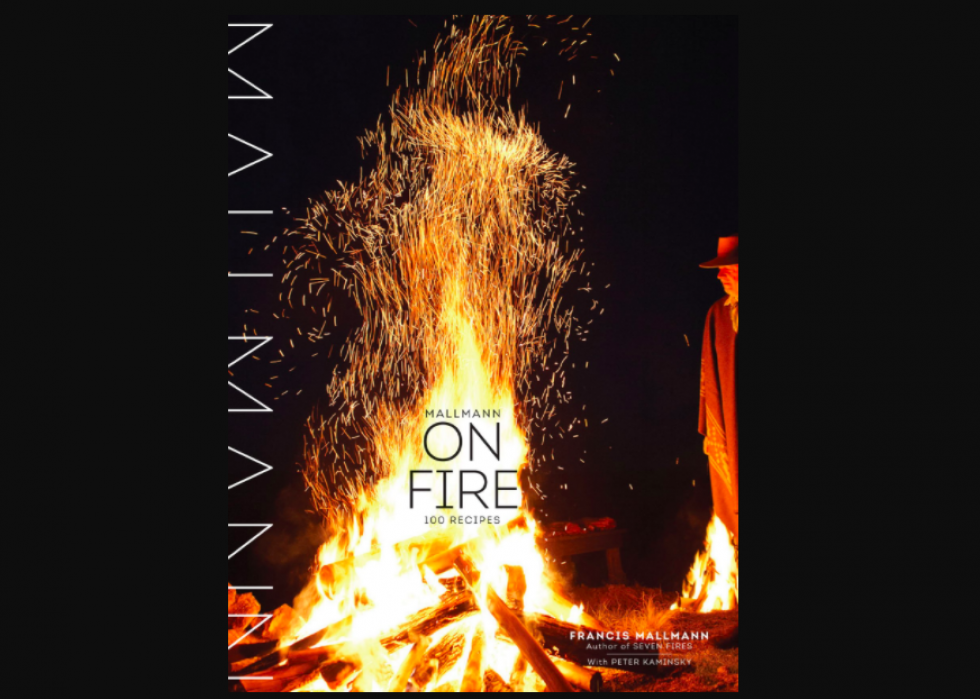 16 / 30
#15: Mallmann On Fire
Retailer: Amazon
Estimated Price: $9.99-35.00
If your dad thinks of himself as a bit of a grillmaster, he'll love this epic book of 100 delicious and unique grilling recipes. From Argentinian chef-to-the-stars Francis Mallmann and food critic Peter Kaminsky, Mallmann on Fire is an essential outdoor grilling guide that draws on the lessons of a cooking legend.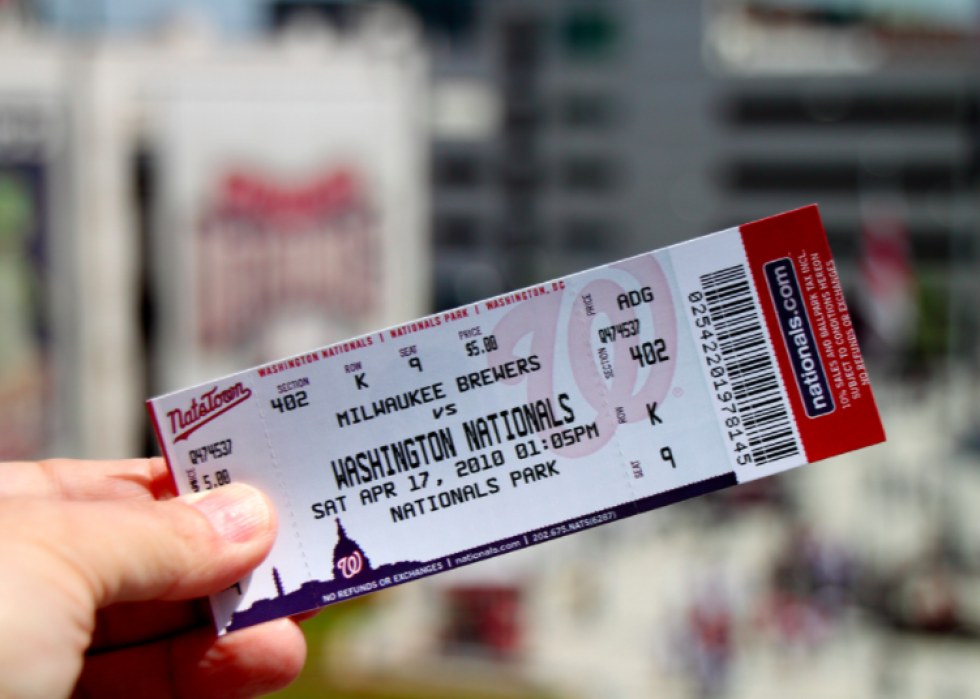 17 / 30
#14: Sports Tickets
Retailer: Stubhub
Estimated Price: Varies
Your dad has yelled at enough of his favorite sports team on TV—this year, treat him to tickets to a game so he can enjoy the action up-close. Whether he prefers basketball, baseball, hockey, or football, buy an extra ticket for yourself so you can get some good quality time in with him too.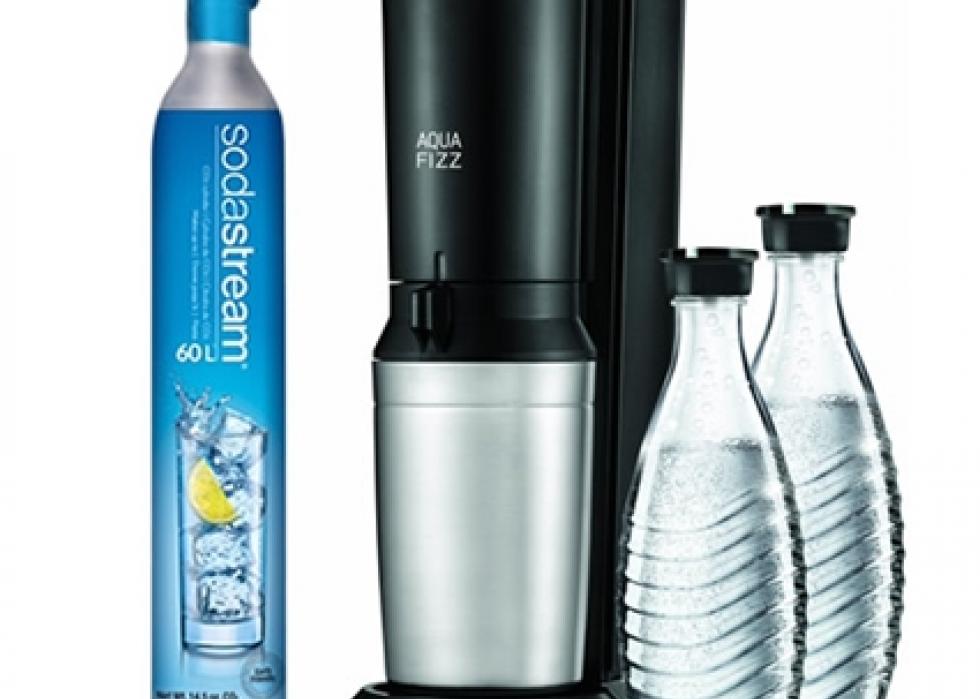 18 / 30
#13: Fizi
Retailer: Sodastream
Estimated Price: $79.99
Help your dad kick his soda habit and get started on a healthier 2018 with the Fizzi from Sodastream. It works magic by turning regular old tap water into bubbly, delicious carbonated water in its own reusable bottle. The gas canister makes 60 liters of water before it even needs a refill.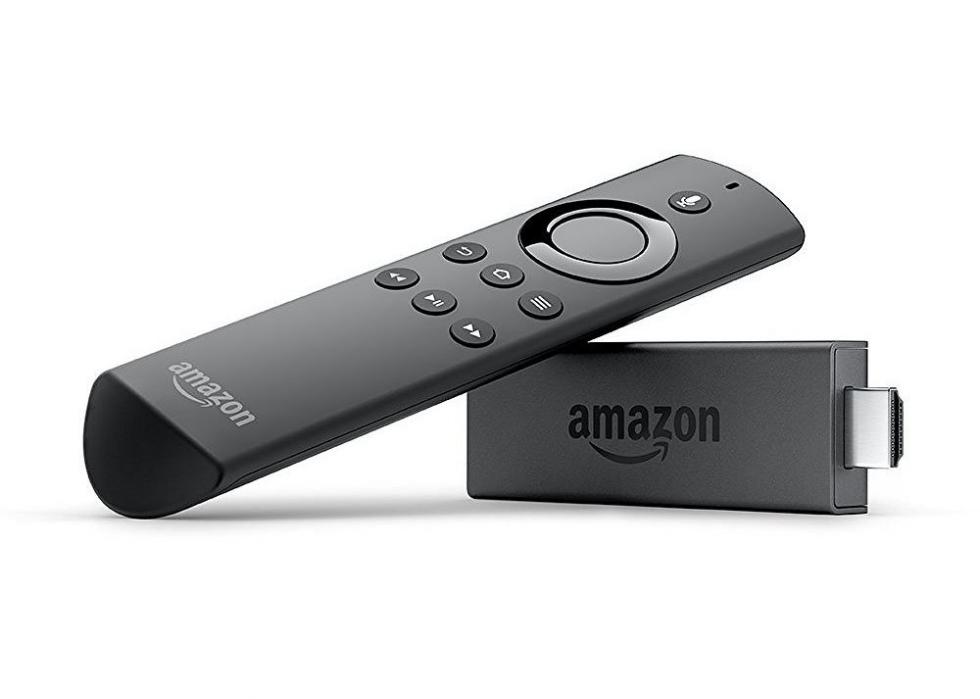 19 / 30
#12: Fire Stick with Alexa
Retailer: Amazon
Estimated Price: $39.99
What's better than being able to watch all of your favorite Amazon TV shows and movies easily on your TV? Being able to dictate what you want to watch to your device! Give your dad the gift of a Fire Stick complete with Alexa so he can spend less time searching and more time watching.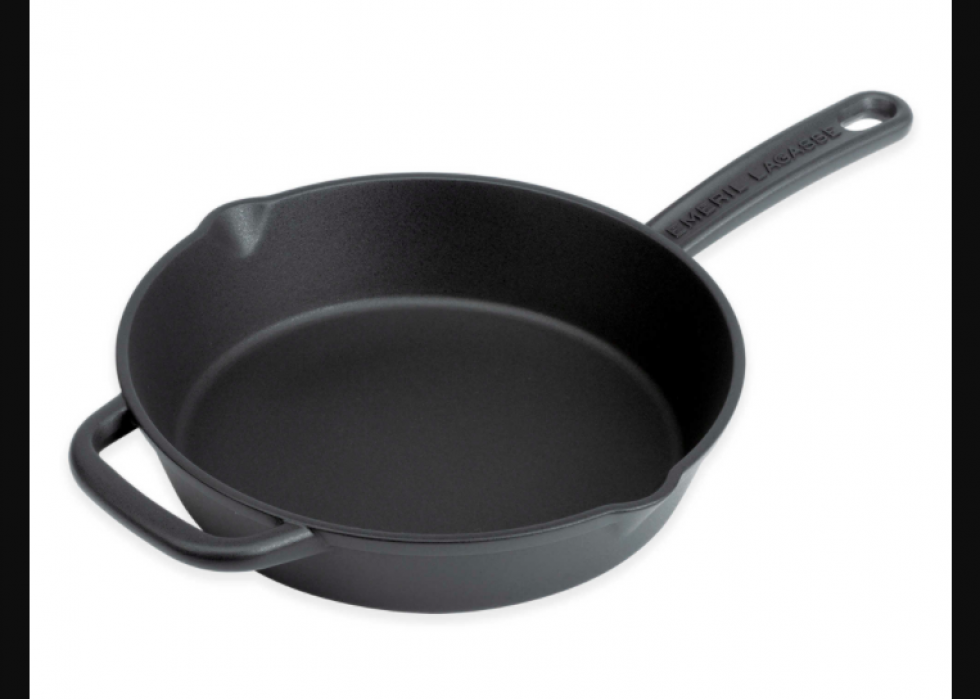 20 / 30
#11: 12" Emeril Cast Iron Skillet
Retailer: Bed Bath and Beyond
Estimated Price: $29.99
Help your dad to kick his cooking up a notch with a cast iron skillet from one of the original TV chefs, Emeril Lagasse. Its sturdy and dynamic construction will let him make all of his favorite meals in it, on the stove or in the oven.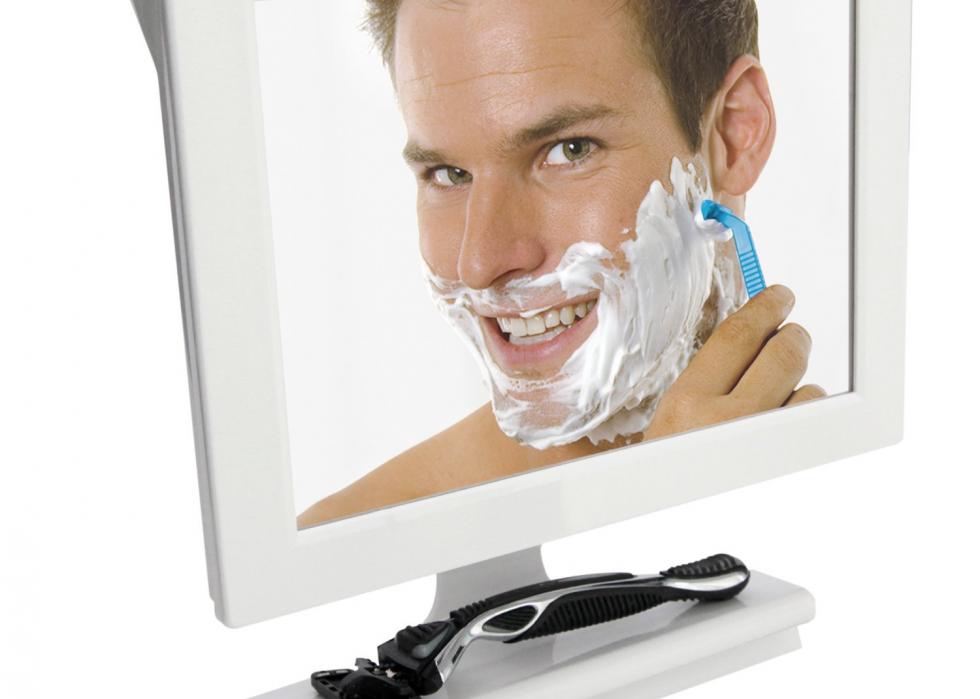 21 / 30
#10: Fogless Shower Mirror
Retailer: Toiletree Products
Estimated Price: $29.95
A great gift for the multi-tasker, the Fogless Shower Mirror uses an innovative hot water-filled back and mini squeegee to let dads quickly take care of their morning shave.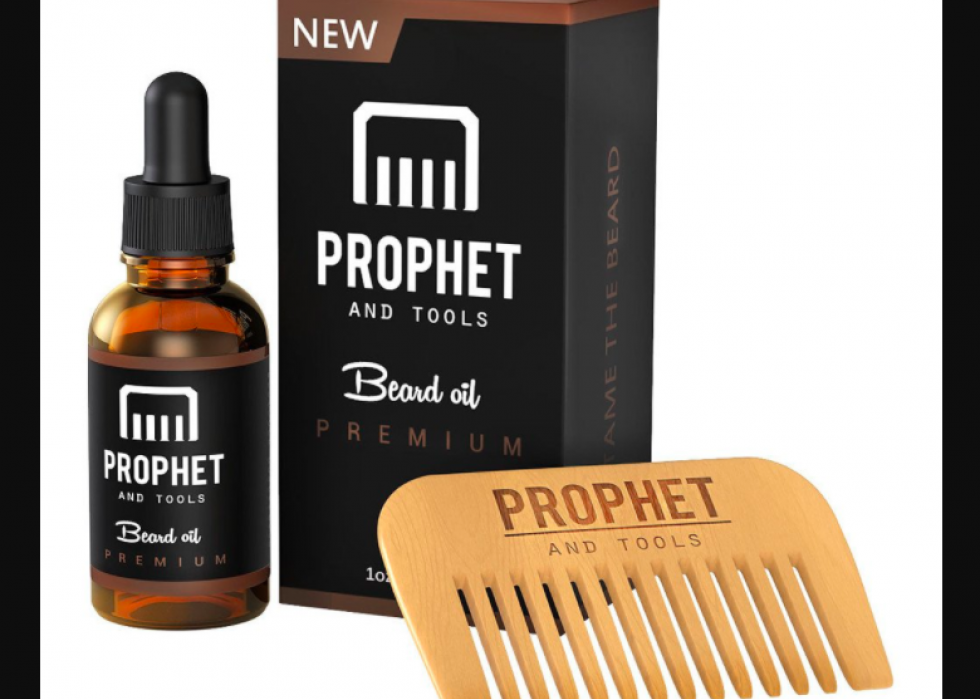 22 / 30
#9: Beard Oil and Comb Kit
Retailer: Prophet and Tools
Estimated Price: $12.99
Bearded dads can really benefit from a great beard oil and comb kit, especially during the dry winter months. Gift your dad with this trendy beard kit so he can have a soft and moisturized beard all season long.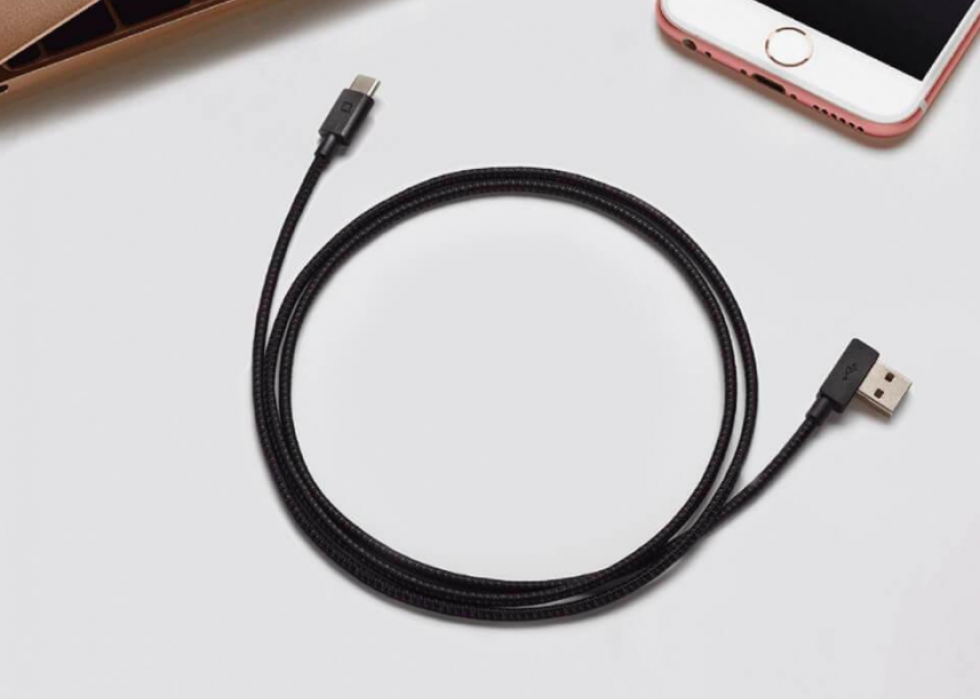 23 / 30
#8: Indestructible Kevlar Charging Cable
Retailer: Nonda
Estimated Price: $8.99
If your dad loves his gadgets, he probably doesn't love the fact that cables never seem to last as long as their electronics. With this lifetime-guaranteed kevlar charging cable, which rose to prominence pulling a 4,000 pound car during its IndieGogo campaign, he'll never have to worry about shoddy battery charging.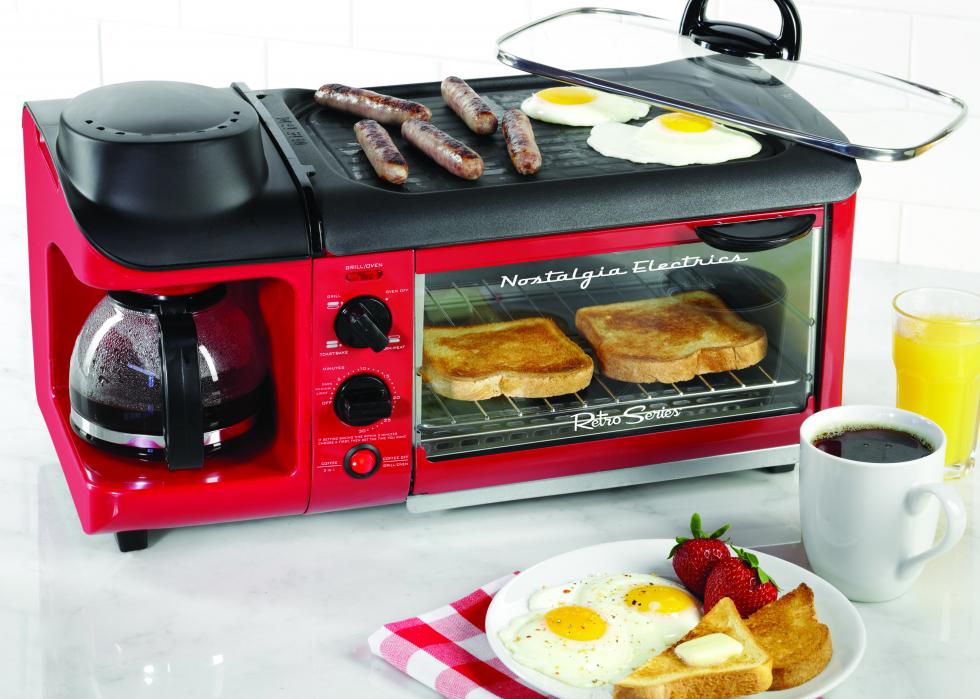 24 / 30
#7: All-in-one Breakfast Station
Retailer: Nostolgia
Estimated Price: $54.45
Give the Ron Swanson in your life the gift of a quick, delicious breakfast with an all-in-one breakfast station. With sections for coffee, eggs, toast, and sausage, maybe you can convince him to make you some breakfast too.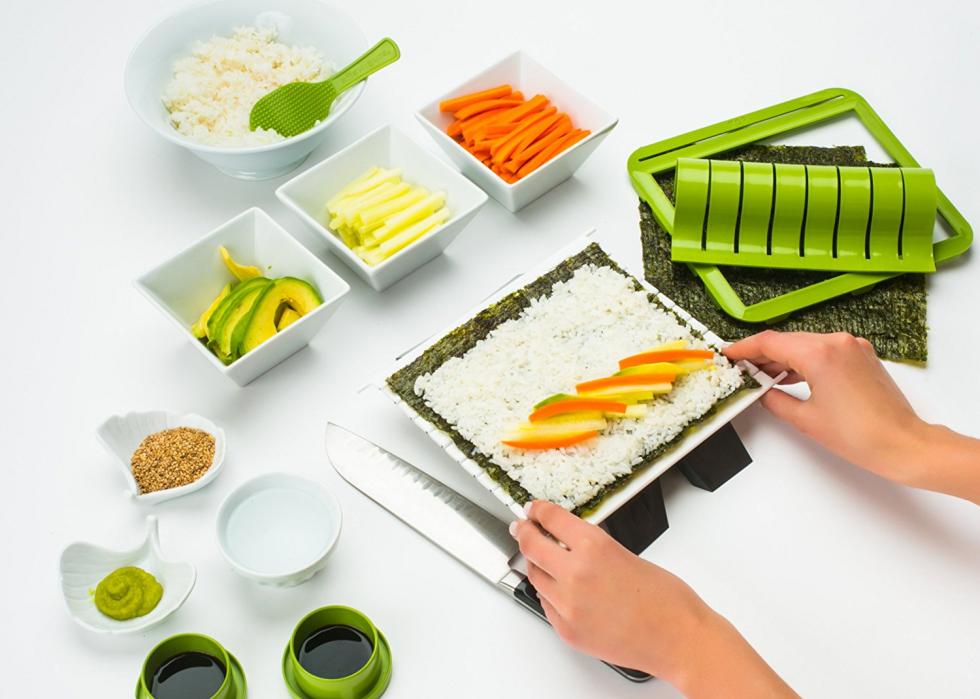 25 / 30
#6: Sushi Making Kit
Retailer: Sushiquik
Estimated Price: $24.95
If sushi is a little more your dad's speed, this sushi making kit is the perfect gift. Now your sushi-loving dad can have easy, homemade sushi at home. Say hello to endless California rolls!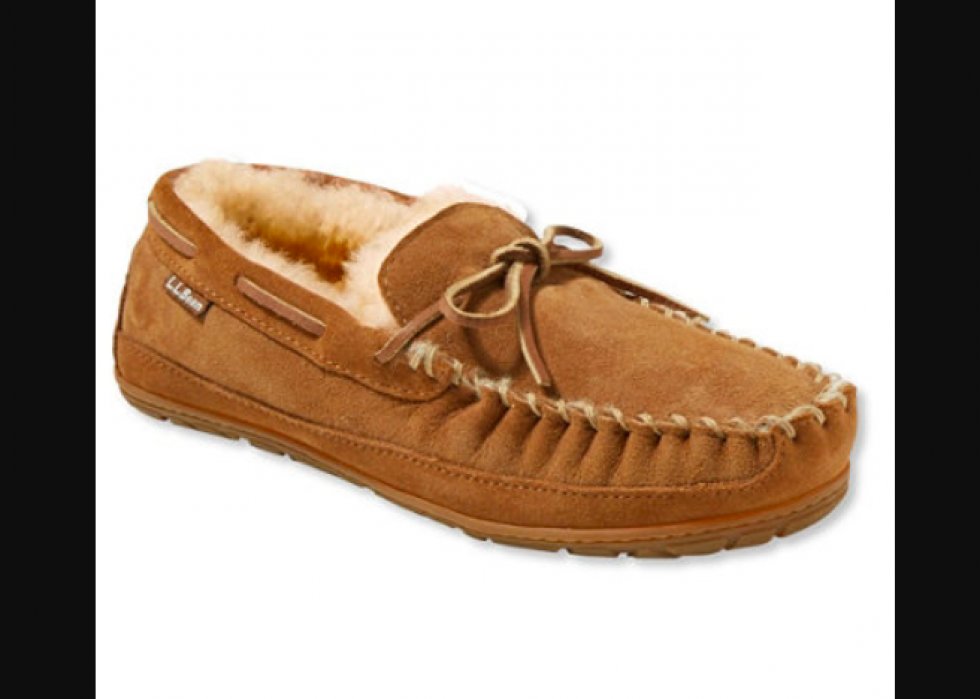 26 / 30
#5: Wicked Good Moccasins
Retailer: L.L. Bean
Estimated Price: $79.00
Rated the top slippers for men and women by Wirecutter, these plush sheepskin moccasins make a cozy addition to your dad's loungewear.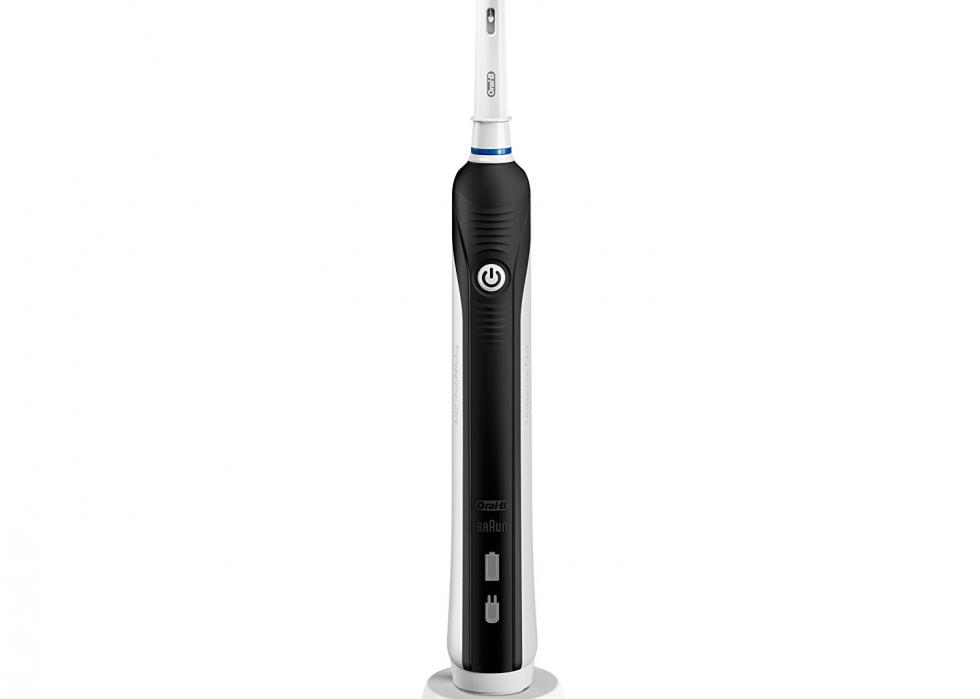 27 / 30
#4: Electric Toothbrush
Retailer: Oral-B
Estimated Price: $34.99
If you really want to gift your dad something he'll use on the regular, you can't go wrong with an electric toothbrush. This sleek rechargeable bathroom companion topped Engadget's review of top electric toothbrushes for its two-minute timer, affordable price, and cleaning capabilities.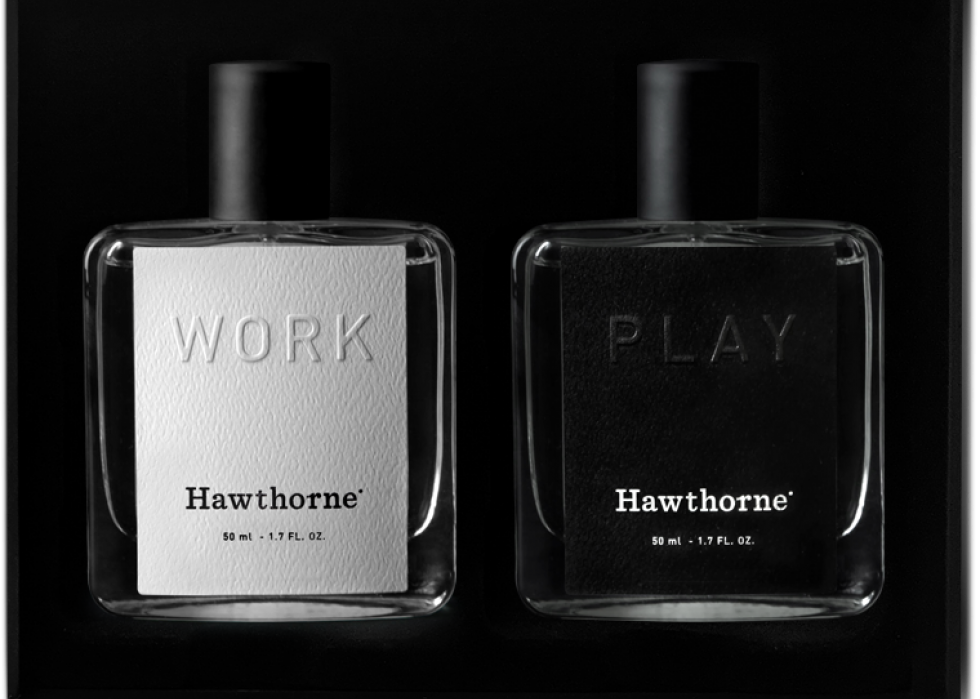 28 / 30
#3: Tailored Fragrance
Retailer: Hawthorne
Estimated Price: $28.00
Your dad is unique, so why would you buy him any old fragrance? Give him the power to create his own tailored fragrance, for work and play, based on a questionnaire.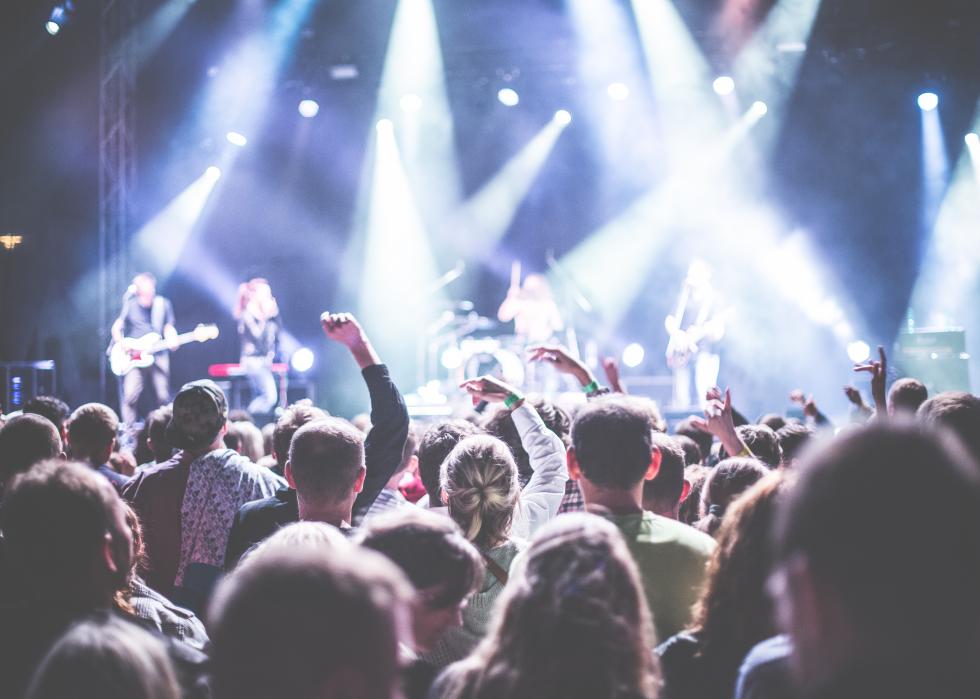 29 / 30
#2: Concert Tickets
Retailer: Stubhub
Estimated Price: Varies
Whether your dad is into classical music or is more of a head-banger, concert tickets are sure to bring him joy this holiday season. Get him some tickets to see his favorite band or performance, and get an extra one for yourself so you can tag along.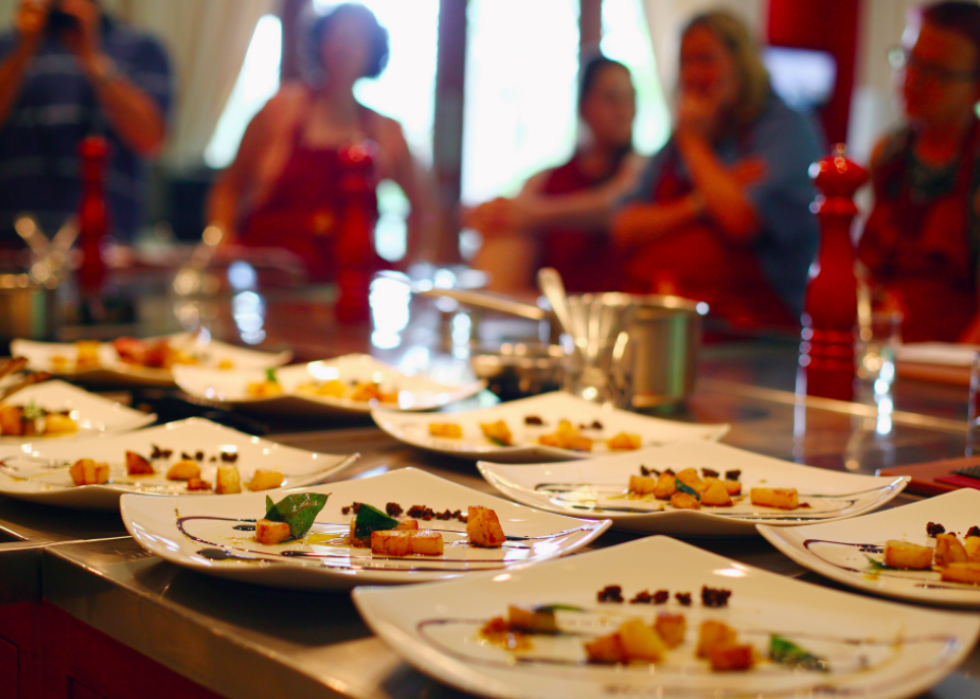 30 / 30
Ubud Writers Festival // Wikimedia Commons
#1: Cooking Class
Retailer: Sur La Table
Estimated Price: $59.00
Building on the popularity of giving gifts that are experiences rather than physical things, a cooking class can be an excellent holiday present for dad that mixes self-improvement with delicious dining. Across around 90 locations around the U.S., Sur La Table offers classes ranging from Chicken Soup from around the World to Date Night: Winter in Paris to 10 Skills for the New Year.