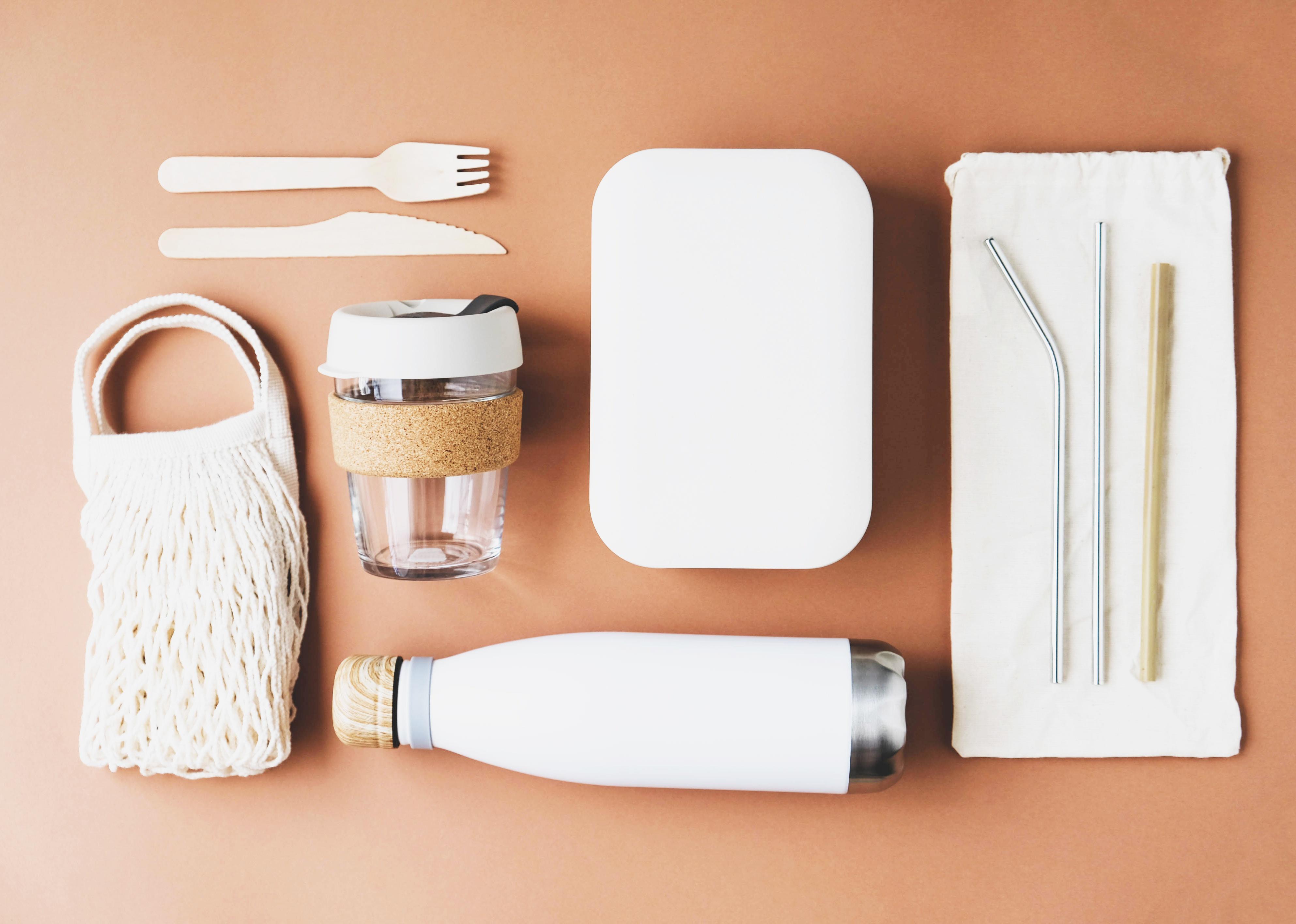 Stacker Studio
Here's the impact of using 5 types of reusable items
PippiLongstocking // Shutterstock
Here's the impact of using 5 types of reusable items
Plastics are convenient for packaging, but can have detrimental effects on the environment and human health. In 2021, an estimated 583 billion plastic bottles were produced, totaling 100 billion more than in 2017. The practice of reusing items can have a positive impact on the environment because it helps to reduce air, land, and water pollution.
Plastic was first created in the 1800s and proved beneficial to manufacturers in various aspects including medicine and design solutions, and was more affordable than other materials. After World War II, the U.S. introduced the mass production of plastic. The 1950s to 1970s saw small amounts of the material being used in packaging or shopping bags, so plastic debris was more manageable during those times. From the 1970s to the 1990s, plastic waste tripled. By 1985, 75% of supermarkets provided plastic bags to their customers. By the early 2000s, even more plastic was produced.
Since the emergence of the COVID-19 pandemic, single-use plastics have increased globally due to takeout food orders. Even with recent efforts to combat these concerning trends, plastics by the millions of tons are finding their way into oceans. The Mississippi River—where plastic waste is carried to the ocean—serves as the drainage system for 40% of the U.S. A large amount of global waste is disposed of in landfills, streams, and oceans—which also negatively affects aquatic animals.
There's been varied discussions on whether reusable is "better" than the single-use alternatives. Factors such as how often an item is reused, as well as how it's refilled and cleaned all play a role in the environmental impact.
The Rounds compiled facts and statistics from environmental groups, government agencies, and news sources to understand how adopting different reusable products can impact consumers and the environment.
This story originally appeared on The Rounds and was produced and distributed in partnership with Stacker Studio.