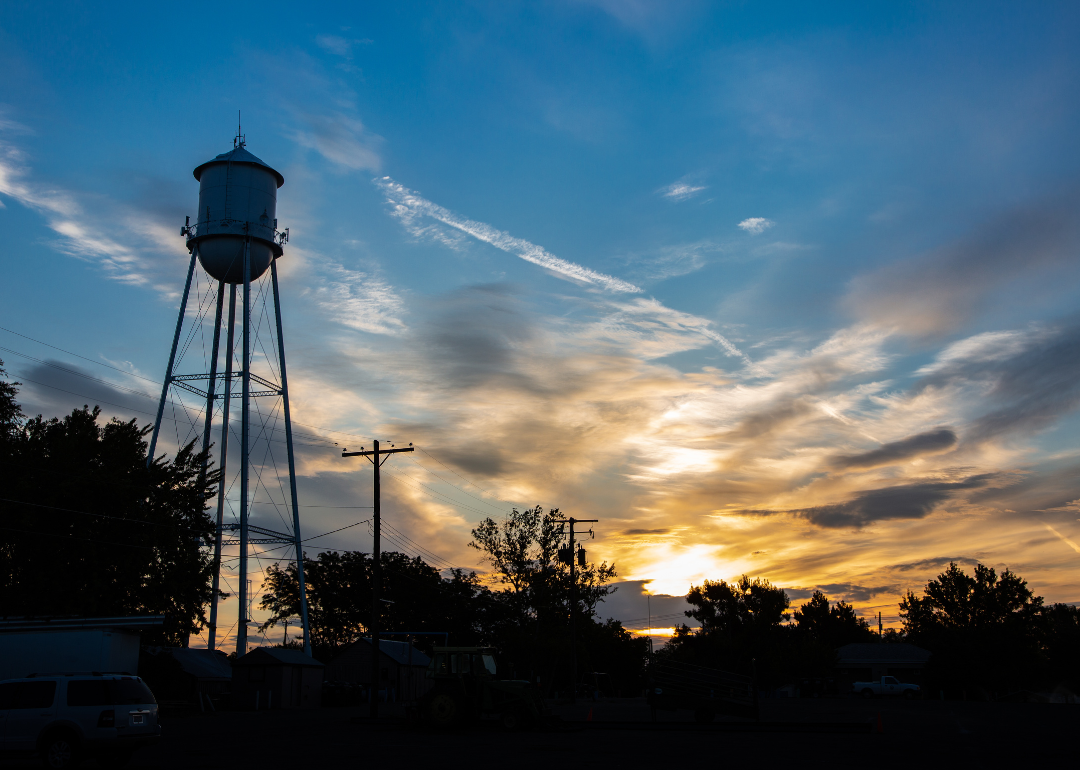 Stacker Connect
Rural crime fiction is better than ever: A look at this new Golden Age
Rural crime fiction is better than ever: A look at this new Golden Age
Small-town crime is big.
There's never been a time when readers of mystery and crime novels didn't like stories in rustic and rural settings. James M. Cain's 1934 crime novel "The Postman Always Rings Twice" was grabbed up by readers — and banned in Boston — for its torrid story of a murderous affair in a roadside California town.
Agatha Christie's Hercule Poirot solved a murder in a small town in "The Murder of Roger Ackroyd" back in 1926. Even earlier, Arthur Conan Doyle put Sherlock Holmes and John Watson through their paces in a number of isolated estates and villages (small towns in the English countryside in particular have never suffered from a lack of fictional murders).
And, of course, Elmore Leonard brought the blueprint to the American West and the hills of Appalachia, as covered in our most recent edition.
But tales of small-town crime have become increasingly popular in recent years, and many books not only tell stories about murder and mayhem, but also about the kind of remote places that bear witness to those crimes. The Daily Yonder has found that a recent wave of rural crime novels has some celebrating a new Golden Age of the genre.
One of the newest novels to explore this rich dramatic potential is "Small Town Sins," published on August 1. It was written by Ken Jaworowski, an editor at The New York Times. It is his first novel.
Jaworowski weaves three stories that only occasionally intersect: A nurse who befriends a dying teenager, a volunteer firefighter who finds and decides to keep $2 million, and a recovering addict who discovers new purpose — and a despicable target — after finding himself alone in the world.
Jaworowski said in an interview that there are reasons rural and small-town crime stories are so popular right now.
"There are a lot of rural stories out now — S.A. Cosby and Karen Dionne immediately come to mind — and I'd say that's because they sell. Publishers want to make money, and rural readers are book buyers. I love New York City more than anything. I lived there for nearly a decade. But even I am a little tired of novels set in high-brow worlds populated by Yale graduates. So very few of us have been to a four-star French restaurant. But everyone has, at one time or another, been in a local bar. Readers can relate to such settings. And if your readers relate to your settings, it's easier to draw them into the plot."
Author Kelly J. Ford, whose new novel, "The Hunt," is about a serial killer stalking an elaborate Easter egg hunt in small-town Arkansas, said in an interview there's a universal appeal to rural crime stories.
"All small towns and rural areas have their eccentricities, but there seems to be a shared emotional experience that resonates and connects readers of these stories," Ford said. "Even folks from larger towns or cities typically grow up in enclaves or neighborhoods, little universes with their own mythologies, criminals, and characters. There's always that one family whose last name, when you hear it, whispers 'Run.'"
A new Golden Age?
Some of today's best practitioners of rural crime writing have been honing their craft for years. Next year will mark the 20th anniversary of the publication of "The Cold Dish," the first of author Craig Johnson's Walt Longmire books. The series, now two dozen books and counting, mixes humor, action, mysticism, and remote Western settings in its tales of modern-day Wyoming sheriff Walt Longmire, who patrols one of the most sparsely populated areas in the United States. The books are the basis for the "Longmire" Netflix series. I love Johnson's humor and always recall a detail that firmly established the books' remote setting: In Longmire's little town, cell phone service is dependable in just one spot in a particular parking lot.
Even though James Lee Burke has written lyrical stories set all over the map, it's easiest to think of him for his books about detective Dave Robicheaux, whose beat covers New Iberia Parish in Louisiana. We've known Robicheaux and his funny and violent sidekick Clete Purcel since they were introduced in "The Neon Rain" in 1987, and the world of rural fiction is richer for them and their creator.
Veteran author C.J. Box rivals Johnson when it comes to writing crime books about the remote West that break into other media. His Joe Pickett series, about a park ranger, has been adapted into a streaming series and his "Highway" books were loosely adapted as the TV series "Big Sky." One of the things that boggles about Box's books is the sheer size of the landscape his characters inhabit.
If there's another writer of rural and small-town fiction who shares the crown for longest-running series, it must be Ace Atkins, who for a decade was known as the author chosen to carry on the Spenser series from Robert B. Parker. Spenser is the dean of Boston's private investigators, of course, but Atkins' Quinn Colson series will absolutely scratch your itch for rural Southern crime stories. Colson, who debuted in "The Ranger" in 2011, is a veteran of the war in Afghanistan who comes home to his rural Mississippi county to find it plagued with corruption and murder. If there's a template for this type of story, Atkins has perfected it over the course of 11 Quinn Colson books.
Speaking of perfection, there's a reason why S.A. Cosby has won nearly every mystery-writing award in the world in the past few years. Cosby has written a series of Southern gothic noir novels set in small-town Virginia. Because Cosby's books are not chronological you can start anywhere, but my introduction to his work was "Razorblade Tears," about two fathers who have in common only grief for their slain sons — until they go on a violent campaign for justice.
Cosby is riding the crest of a current wave of truly great rural crime books, and the authors whose work is more than worth reading include the aforementioned Kelly J. Ford (Cosby called her "the moonshine-soaked voice rural noir has been looking for"),  Eli Cranor, whose bold 2022 novel "Don't Know Tough" brought a new voice and point of view to Southern crime fiction, and James D.F. Hannah, along with Laura S. McHugh, Eryk Pruitt, Joe Lansdale, Chris Offutt, and Scott von Doviak, whose brand new book "Lowdown Road" is pitched as a gritty revival of the best rural action movies of the 1970s, especially "Smokey and the Bandit."
This, fortunately for readers, is not an all-inclusive list.
It's possible to argue that we're living in a golden age of rural and small-town crime fiction, and Jaworowski's "Small Town Sins" distills the genre in its tale of three lost people in a failing Rust Belt town.
Universal stories
In "Small Town Sins," readers meet three central figures in a struggling Pennsylvania town: Nathan, a volunteer firefighter who finds $2 million in suspected drug money at a fire scene and risks his marriage and freedom by keeping it; Andy, a recovering addict who seeks retribution after the shattering deaths of his beloved wife and child; and Callie, a dedicated nurse who befriends a teenager dying of cancer who wishes she'd been able to see the ocean in her short life.
People recognize themselves in rural crime fiction, Jaworowski said.
"I think the stories are universal. And that's also why you get city and suburban readers buying rural books, too. As a journalist for The New York Times, I've met powerful politicians and rich CEOs. And it may sound like a cliché, but it really is true: we are so similar.
"We each have dreams and fears and goals and regrets. Sure, some of the specifics are different, like where or how you grew up. And those differences can add flavor to a novel. But a good story is a good story, no matter where it's set. And everyone loves a good story."
Ford said that rural crime fiction revels in the pressures and stresses of the diverse makeup of small towns and their people.
"I think where rural and small-town crime stories depart from the norm is the pressure-cooker atmosphere of economic desire and despair that infiltrate the narrative," she said. "Most, but certainly not all, small-town and rural stories focus on the working and poor classes, maybe not as a feature, but as a social construct within the story. Even a story about a wealthy character or family usually has the weight of class, the clash between the haves and the have-nots, upon its shoulders.
"The number of people you encounter on a daily basis is so small compared to say, a quick walk down the street to get a drink in a city. In a crowded city bar, you can remain anonymous. In a small town, everyone can know you or perceive you. To some, that provides comfort. For me, that's terrifying."
This story was produced by The Daily Yonder and reviewed and distributed by Stacker Media.