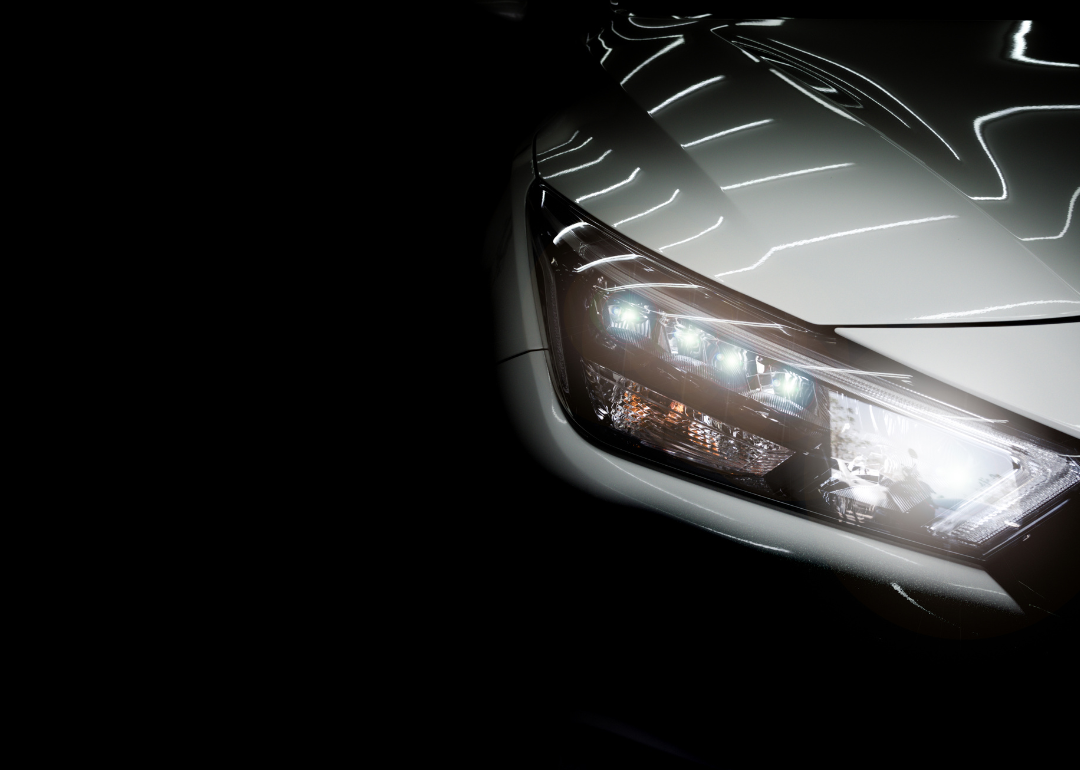 Stacker Connect
The top luxury car brands of 2023
The top luxury car brands of 2023
Do you want to know what the top luxury car brands are for 2023? Well, the line between a luxury car and a mainstream car is blurrier today than ever. And whether you're shopping for a more comfortable, relaxing car with a heightened sense of luxury, or just a more mainstream car with a nicer interior and ride quality, choices abound. Edmunds breaks down this year's top luxury vehicle brands.
As mainstream brands like Ford, Mazda, and Volkswagen load their lineups with features and upgraded materials, luxury brands like Mercedes-Benz and Lexus increasingly distill their traditional quality and aesthetics into smaller, more affordable packages.
As mainstream and luxury brands start to overlap, the price gap also narrows. Edmunds data found that the disparity between average mainstream and luxury vehicle prices shrank about 10% between the mid-2000s and mid-2010s. And while the current average transaction prices between luxury and non-luxury brands remain distant — $78K for the former, $43K for the latter — automakers in both categories are clearly looking for new buyers. So with regular brands pushing up and traditional luxury brands pushing down, what distinguishes the two?
What the top luxury car brands offer
When most people think of luxury cars, they probably think of fine leather seats, soft, pillowy rides, and ample room to stretch out. But these qualities are increasingly available in cars ranging from Honda Accords to Ford F-150 pickups. Today's top luxury cars stand out by taking things to another level. Full-grain and embossed leathers, specialty wood and metal trims, and panels — dash, doors, headliner — wrapped in suede-like or microfiber materials typically remain the reserve of luxury brands.
You'll often find more tech, such as video-enhanced navigation, and advanced safety and driver assist features, including hands-free driving systems. Luxury cars tend to favor cushy rides, with upgraded tires and suspensions. Additional layers of sound insulation make cabins quieter, and conversations easier. Premium audio systems, often with 15 or more speakers, are another common luxury indulgence.
Luxury cars are also typically built as stand-alone models that don't share any major hardware with a less expensive car from a mainstream brand. But there are exceptions. Ford, Toyota, and Volkswagen are popular automakers that base their high-end luxury brand products on common platforms. The Lincoln Navigator SUV, for example, is related to the Ford Expedition. Though some auto purists insist true luxury cars should have unique foundations, these brands have found other ways to make their high-end cars stand out.
Another aspect associated with many luxury brands is a heightened level of dealer service, which can include courtesy loaner cars, waiting areas that resemble high-end hotel lobbies, and concierge-type services that handle the details of service appointments and repairs.
Finally, the most intangible trait of a luxury car is cachet. Features, trim, and technology alone don't transform a car into a luxury product. Many luxury carmakers have a long history — racing and motorsports mastery is a common thread — and a hard-won reputation for consistent excellence. With these principles in mind, these are the best luxury car brands for 2023.