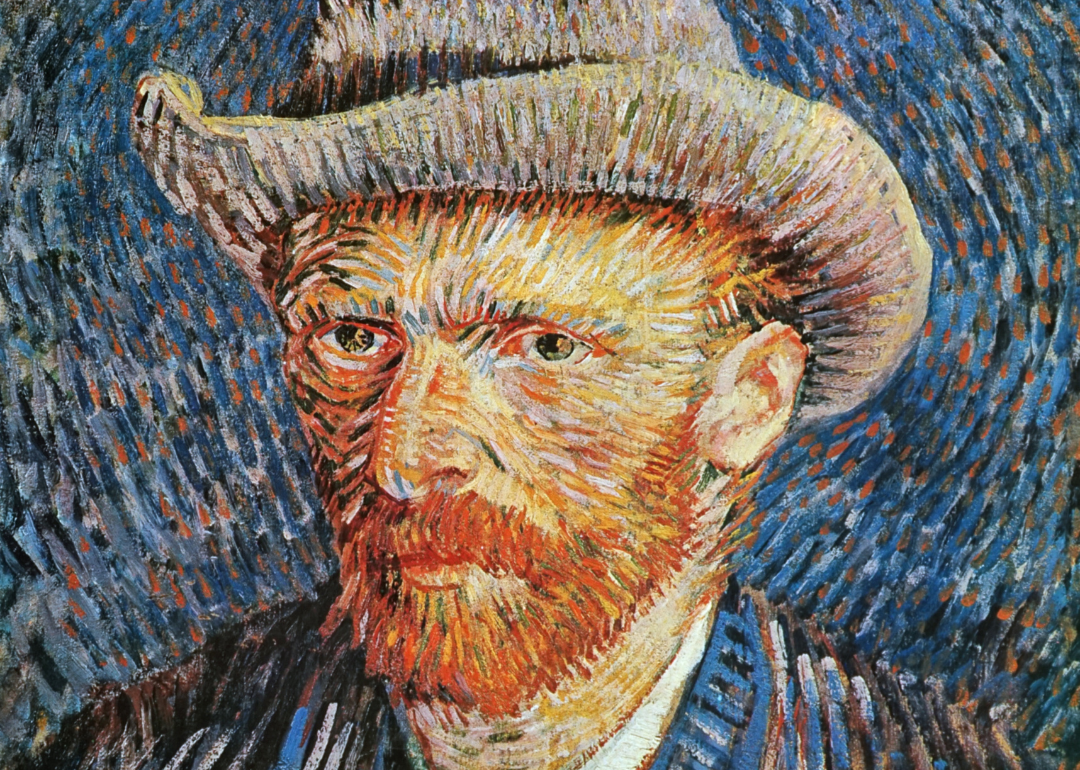 Stacker Studio
Vincent van Gogh: The life story you may not know
Universal History Archive // Universal Images Group via Getty Images
Vincent van Gogh: The life story you may not know
The life and works of Vincent van Gogh have enamored lovers of fine art since the late 20th century, many years after his tragic death in 1890. His work in expressionism greatly influenced modern art, and his numerous letters and paintings have created a mythos around the late artist, with many considering him one of the greatest and most influential painters of all time.
Van Gogh produced some of the most notable and well-known paintings in the world, yet the Dutch painter lived a tormented life and never experienced the fame his work found after he died. Although living a life full of financial woes and a deteriorating mental state, Van Gogh still painted regularly to ease his mind, often with fervor. Plagued by mental illness and as a servant to his vices, Van Gogh's eccentricity and periods of insanity create a thrilling yet tragic story, of a man tortured by his demons and yet bestowed with an amazing gift curated meticulously over his decade as a painter.
Masterworks has rendered an intriguing portrait of the artist you may not know, including some of the most famously debated facts and speculations about the enigmatic painter.
This story originally appeared on Masterworks and was produced and distributed in partnership with Stacker Studio.