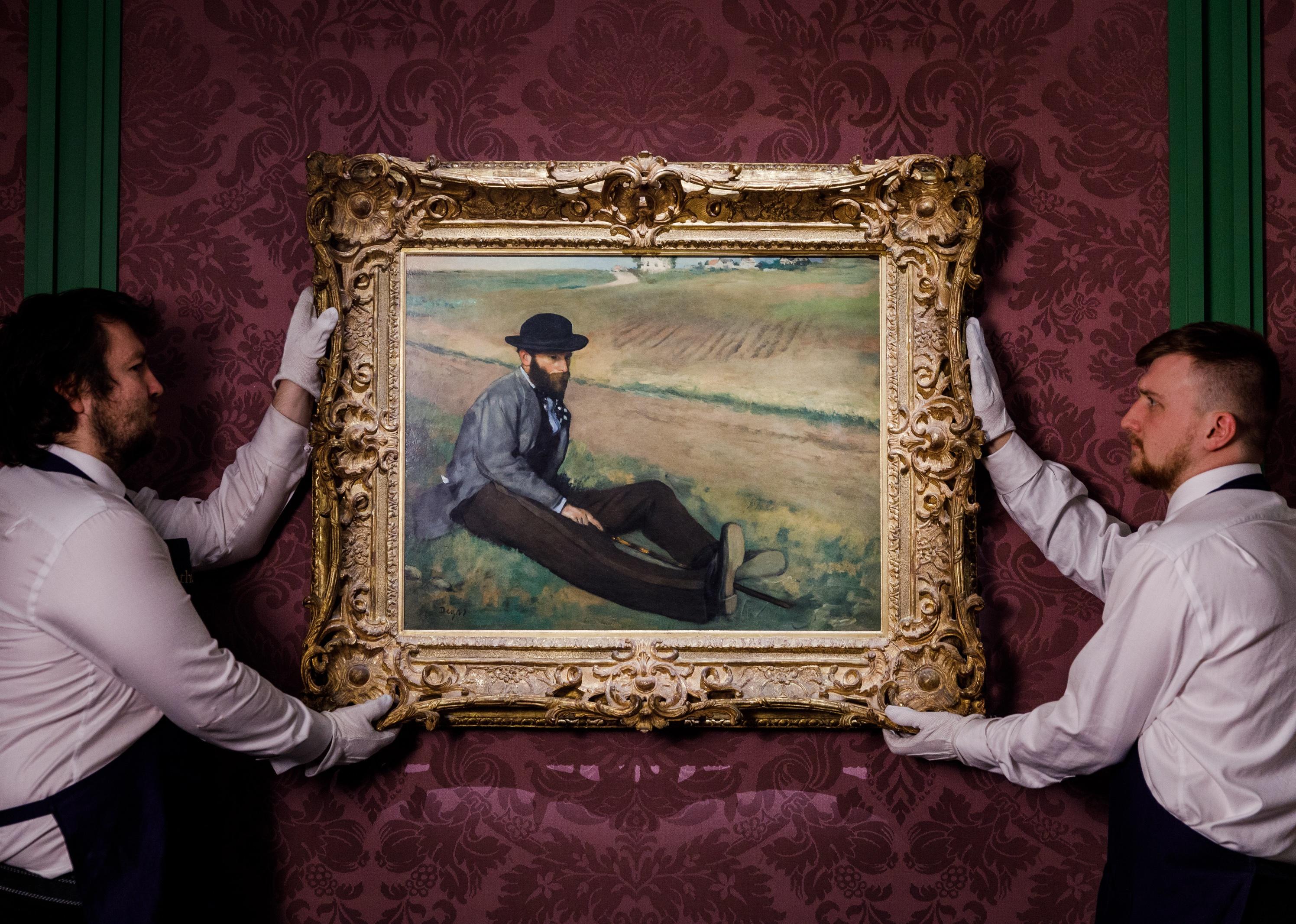 Stacker Studio
Who owns some of the most valuable art collections in the world?
Tristan Fewings // Getty Images
Who owns some of the most valuable art collections in the world?
There is no feeling quite like wandering the echoing halls of an art museum.
Traipsing across polished floors, the high vaulted ceilings towering overhead, beholding displays of monumental historic and modern successes adorning the walls and pedestals—it's a spectacular experience. Works featured in galleries are commonly donated or loaned by art collectors from their private collections, which are often priced at billions of dollars.
With this in mind, Masterworks compiled a list of some of the most valuable privately owned art collections in the world, using information from websites like Forbes and the New York Times. Supplemental data was pulled from Forbes' billionaire list. Because these collections are private, any associated values are estimates, and this list is not necessarily exhaustive due to the general secrecy surrounding private art collections.
In 2021, the global art market reached a revenue of $65.1 billion dollars in sales, an increase of 30% since the prior year when the COVID-19 pandemic began.
In 2001, billionaire Daniel Wildenstein's death shocked the art world when the art dealer's collection was liquidated in the wake of an inheritance battle. The collection's price exceeded everyone's expectations with a valuation in the ballpark of $10 billion, a sum far greater than anyone listed below. Such famous names as Renoir, Cèzanne, and Van Gogh were included in the collection, which had been in the family for four generations. For many pieces made by the world's most famous and renowned artists, their value and locations are shrouded in secrecy. As such, we can only speculate on the true values of private collections, and all values listed below are estimates.
This story originally appeared on Masterworks and was produced and distributed in partnership with Stacker Studio.