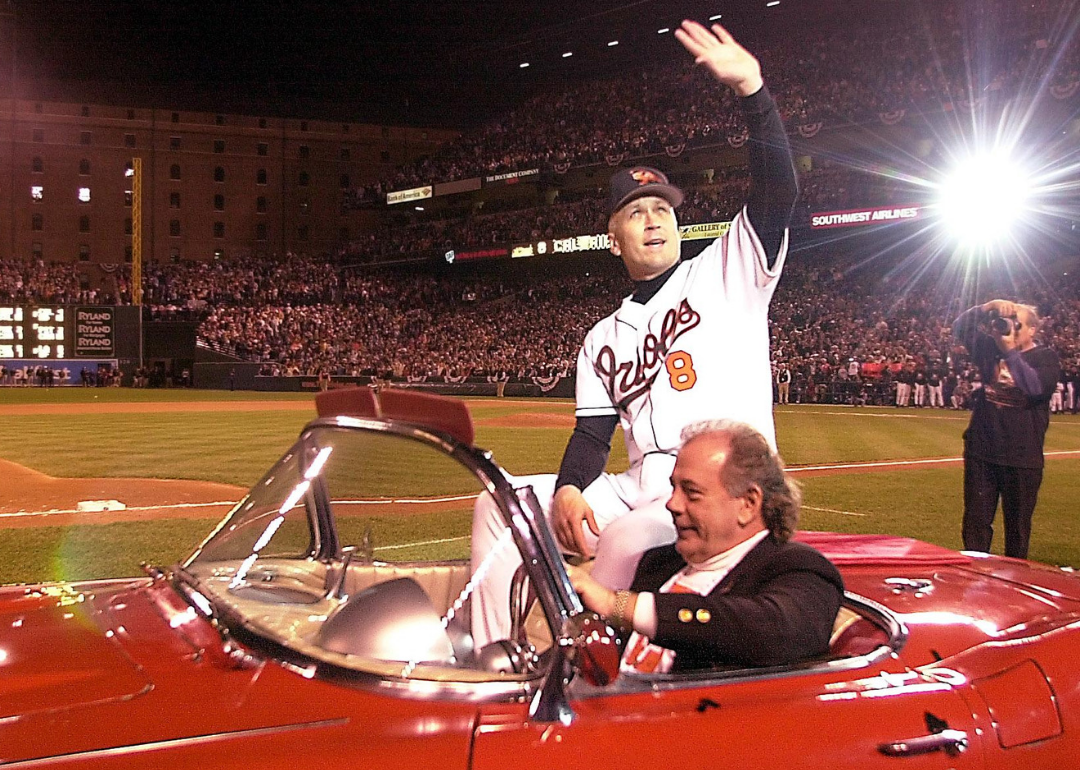 Famous baseball players from every state
MIKE THEILER/AFP/Getty Images
Famous baseball players from every state
College football may be king in Alabama, but the state also produced one of baseball's greatest sluggers: "Hammerin'" Hank Aaron is a Mobile native, and locals are proud of each and every one of the 755 home runs he hit when he was suiting up for Milwaukee and Atlanta. That just goes to show that wherever you travel in the United States, baseball is a part of the nation's fabric.
Using baseball database Baseball Reference, Stacker located players from every state and ranked each locale's most famous major leaguer. Many included are Hall of Famers; some hail from small towns not known for sports, while others are homegrown heroes who went on to star for the big club. One example is Dave Winfield, from St. Paul, who played during the twilight of his career with the Minnesota Twins.
On this virtual road trip across America, each stop is full of interesting nuggets, like the fact that Brooks Robinson once delivered the local newspaper that would later hail him as a baseball hero. With baseball popular from the shores of California to the frigid temperatures of the Northeast, chances are that your home state birthed one of the game's legends. Some answers may be obvious—Cal Ripken in Maryland—while others seem a bit out of place. Did you know New York baseball royalty Yogi Berra originally hailed from Missouri or that Ralph Kiner, a player so synonymous with teams in the East, was actually from New Mexico?
Some of these players ended up moving back home after their careers, while others stayed nearby their former teams, taking desk jobs or heading to broadcasting. Almost all of these ballplayers, though, kept strong connections to their hometowns intact, even staying involved in the local community from afar. Curious about your state's top baseball export? Click through to see the lineup.
You may also like: Most watched sporting events in the U.S.