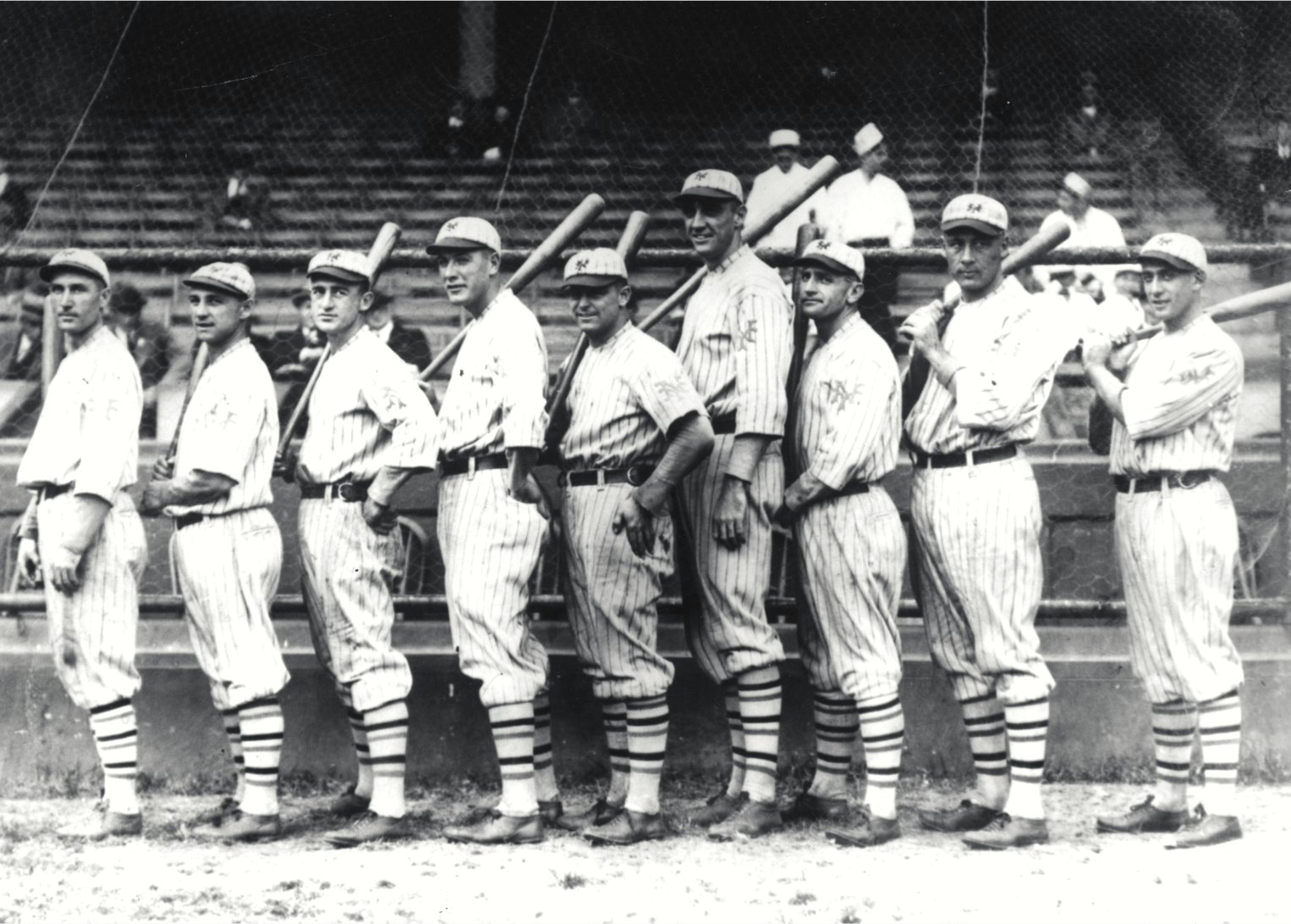 Oldest teams in Major League Baseball
General Photographic Agency // Getty Images
Oldest teams in Major League Baseball
The National League was founded in 1876, while the American League formed in 1901 (two years later, Major League Baseball officially began). Still, some current MLB teams predate both leagues, originating when baseball was played by men with curly mustaches, wearing high baggy pants, and with crudely constructed bats and gloves.
As the professional baseball season heats up this summer with intense pennant races and mind-boggling trades, Stacker counts down the oldest MLB teams. These 30 clubs are ranked by the year founded, with tiebreakers decided by total historic wins.
Just because a team is relatively new does not mean it hasn't found success; some younger clubs have more World Series appearances than teams entering the senior citizen age bracket. There are also some trends to note. Baseball expansion often occurred in bunches, marking major moments in the league's evolution. After a cluster of eight teams were introduced in 1901, MLB experienced a 60-year gap before introducing a new club. While MLB was coasting largely unchallenged during the first half of the 20th century, the possibility of a new league led to the institution of franchises in new markets around the country.
Introducing new teams has caused the expansion of divisions and playoff formats. Recent additions continue to show MLB's willingness to continue to break into new markets—particularly in areas where baseball has long been popular (Florida and Arizona, for example).
There are quirks to be found looking back at this baseball timeline. Some teams' ages can be identified by the classic color schemes of their uniforms (teal and purple were rarely ever seen on a baseball diamond through much of the 1900s). Strangely, though, while talk of expansion is always on the minds of baseball fans, no new teams have been added in the 21st century (although there are rumblings of a combined Tampa/Montreal franchise to come).
Click through to find out the history of each team, from the youngest of the bunch to the elder statesmen of MLB.
You may also like: MLB history from the year you were born