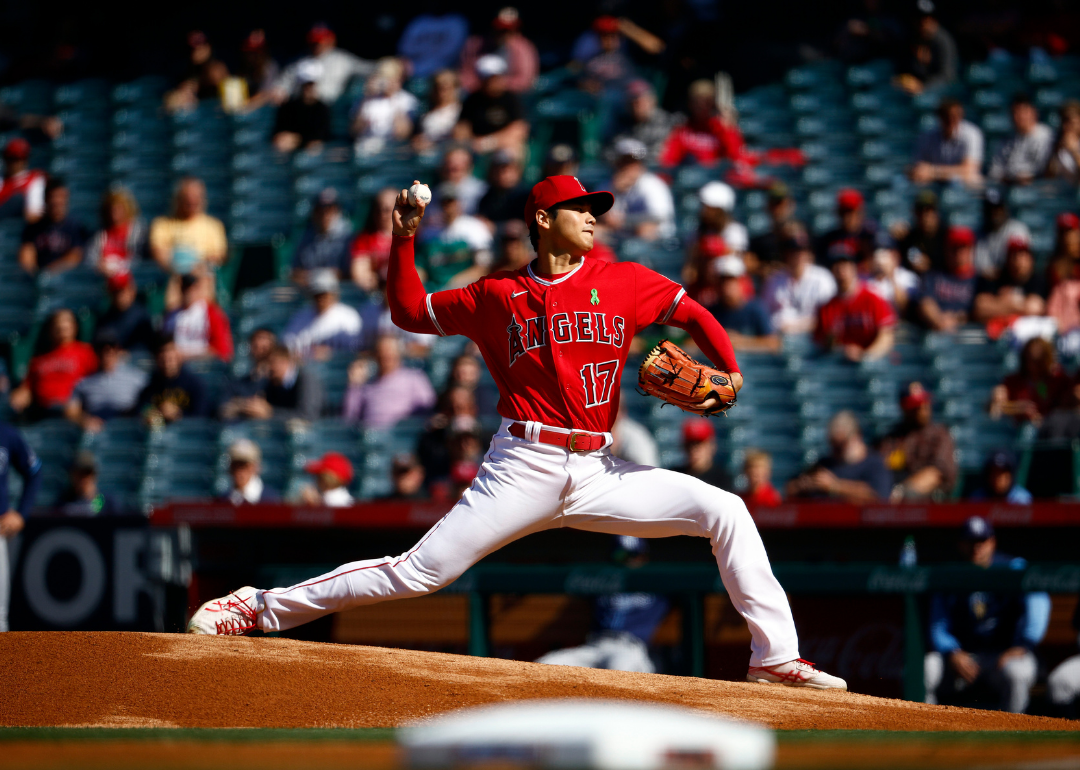 Tracking the history of baseball's two-way players
Ronald Martinez // Getty Images
Tracking the history of baseball's two-way players
Two-way players—those who can pitch and hit—are a rare beast in the major league baseball canon. While the Los Angeles Angels' Shohei Ohtani has wowed fans recently by succeeding as a pitcher and a hitter, his versatile skills are a true rarity in the majors.
It's no surprise. Pitching and hitting are two separate skill sets and the increased focus on specialization in professional sports means players will tend to focus on the area in which they excel. Football, another sport with the potential for two-way players, has also experienced two-way rarity in recent decades, although the 1990s saw pro baseball player and superstar cornerback and wide receiver Deion Sanders excel in multiple roles.
Stacker wanted to figure out just how rare two-way baseball players have been in the professional ranks. So we took a historical deep dive using research from a variety of sources, including Baseball-Reference.com, the Society for American Baseball Research, and the Major League Baseball website. To provide a starting point for research, we also attempted to quantify two-way players by tabulating those who both pitched 10 games and made 200 or more plate appearances in a single season, using data from Stathead.
Read on through for a peek into the evolution of the two-way player, as well as a glimpse at which players have performed the role the best throughout baseball history.