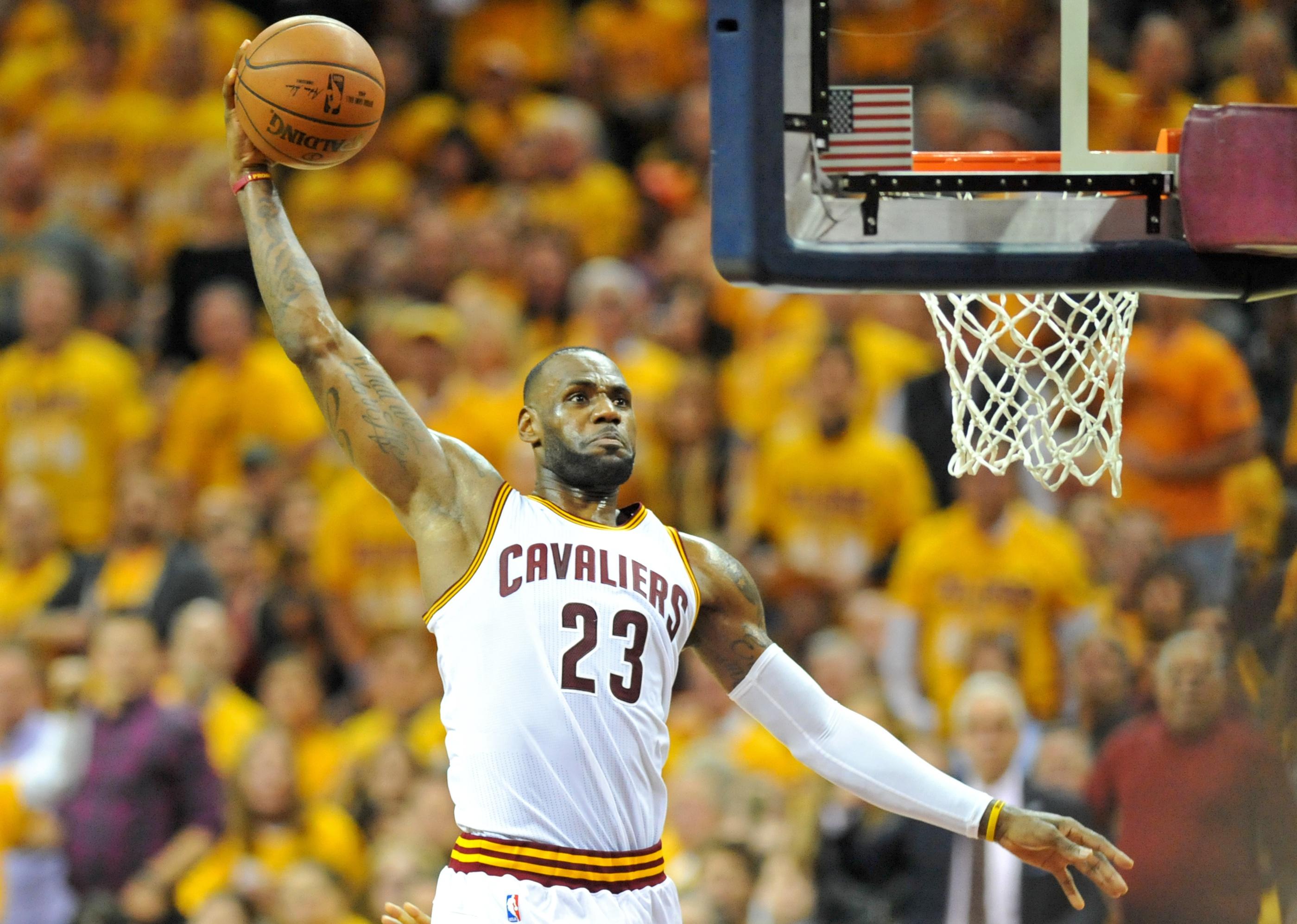 10 of the greatest performances in an entire NBA Finals
Diamond Images // Getty Images
10 of the greatest performances in an entire NBA Finals
Just as they elevate to the basket for slam dunks, the best NBA players instinctively elevate their game when it counts the most—and nothing counts more than the NBA Finals. Points scored are not the best gauge of a player's value in a series because any superstar faces extra defensive pressure. Also looking at a star's assists and rebounds help. But an even better way to compare the top Finals individual performances is a stat called BPM.
BPM stands for box plus/minus, which measures a player's effectiveness by calculating how many more (or fewer) points their team outscored the opponent when that player is on the court. Stacker determined the 10 best BPM performances across NBA Finals using data from Stathead. BPMs are only available for Finals beginning in 1974. Players with less than 100 minutes of court time in the Finals were left out.
Proof that BPM is an effective stat is that it typically predicts a Finals MVP; the top seven players on this list all earned that honor. BPM is also a solid predictor of a team's success as only two players on this list fell on the losing side in the Finals. Coincidentally, both played for the Miami Heat at the time.
You may also like: Biggest blowout wins in golf major history