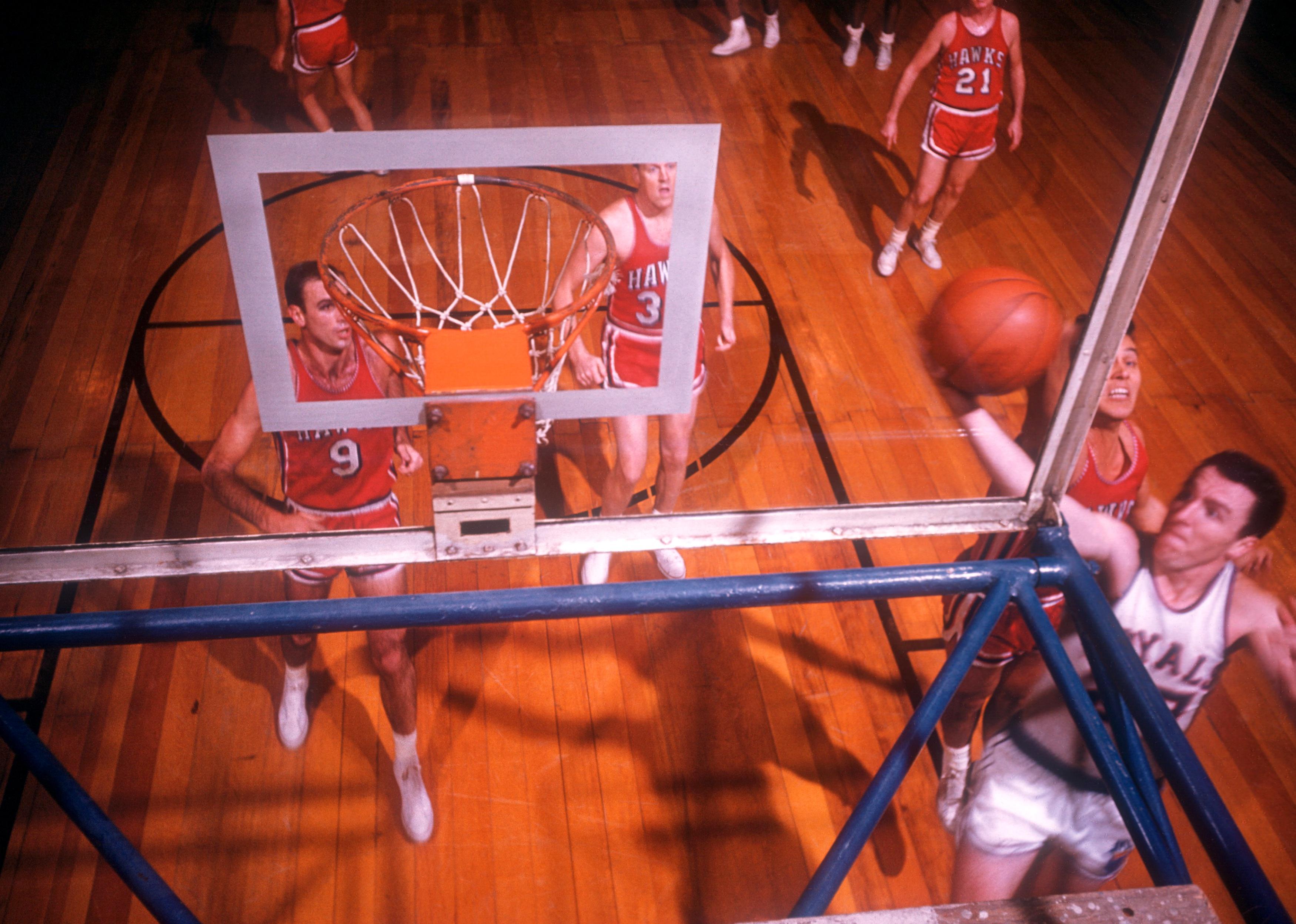 Iconic jerseys of the NBA then and now
Hy Peskin // Getty Images
Iconic jerseys of the NBA then and now
NBA jerseys have been popular garments for decades, in both current and throwback variations. In the early 2000s, popular rappers made vintage jerseys the hot new trend and new audiences were introduced to players like George Gervin, Julius Erving, and Pete Maravich.
It is interesting how NBA jerseys change over time. Sometimes a team is looking for a fresh restart after years of mediocrity and squalor. Other times, a team relocates and necessitates a new look (although it's not uncommon to hang on to old colors from the past location for a few years). Plenty of trends have emerged—bright blues, stars, italicized letters, and even pinstripes, which are usually found on baseball jerseys. Some jerseys not only represent a team, but an entire era. The Atlanta Hawks' jerseys could have replicated an interior design of a trendy 1970s hangout, while the New York Nets jerseys oozed the style and individuality on which the American Basketball Association prided itself.
Stacker compiled a collection of photos showcasing the uniform history of each NBA team, plus images of their current jersey. Many teams now have several jerseys they wear throughout the year, as sales have become big business in the NBA. This allows for a variety of tributes and tests of new color combinations, but there are some teams who feel that less is more. For decades, a certain team from Boston has barely deviated from the script, adding a certain cachet to their simple two-color approach.
While you may have laughed or even cringed at some jersey styles of years past, some of those same beleaguered looks are making a comeback as what is old becomes new. Somewhere, Bryant "Big Country" Reeves is probably smiling, knowing that a 7-foot farm boy from the South maybe didn't look all that awkward in turquoise. Click through to see how other NBA jerseys have withstood the test of time.
You may also like: Iconic jerseys of the NFL then and now