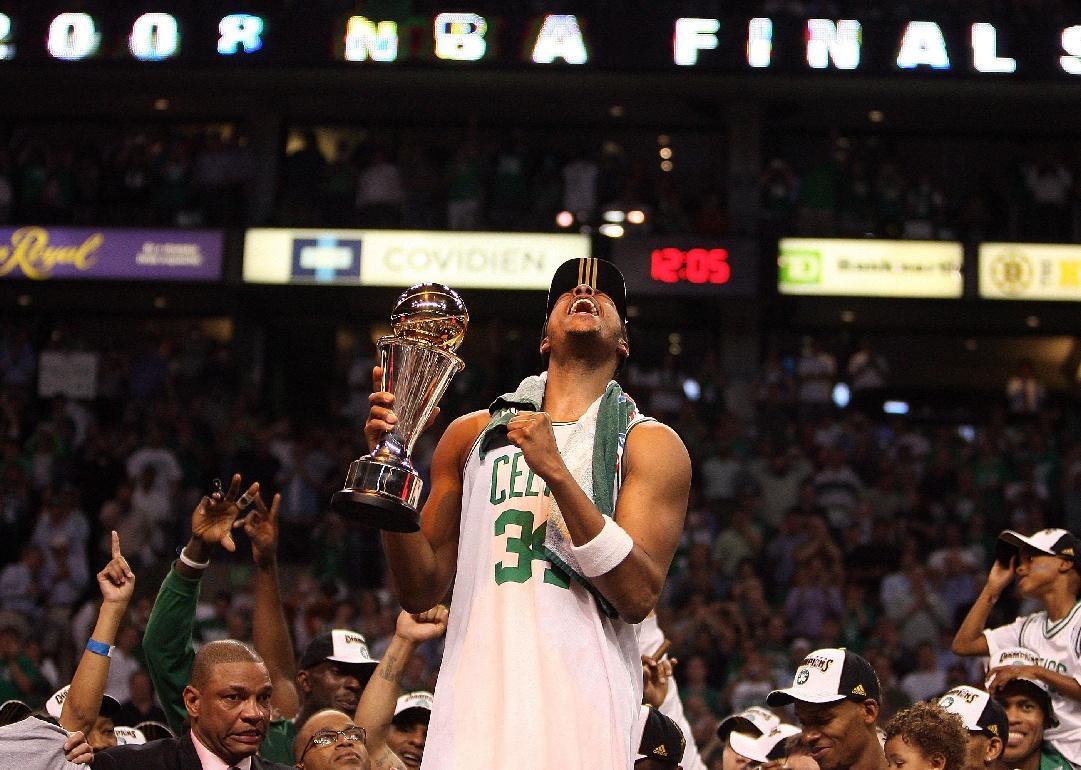 NBA history from the year you were born
NBA history from the year you were born
With the 75th anniversary of the National Basketball Association (NBA) right around the corner in 2022, it's a perfect time to reflect upon what made the game great and how it got to where it is today. With each year since its inception in 1946, the NBA game has grown, changed, evolved, integrated, and internationalized with new rules, expansion teams, major controversies, and amazing milestones.
Stacker analyzed every year the NBA has been in business from 1946 through 2019 and found the most exciting instances, famous players, culture-changing clashes, and record-making moments that have shaped the league. Every year, the NBA brought fans something new—and Stacker found the most pertinent history from the year you were born (as long as it falls in the timeline, of course) by scouring ESPN, Sports Illustrated, Basketball Reference, and the NBA's official site.
Relive the progression of the league's big men from George Mikan and Wilt Chamberlain to Kareem Abdul-Jabbar and Shaquille O'Neal, see how the game transitioned from high-flying slammers to 3-point specialists and relearn the histories of the dynastic teams that have dominated the landscape.
What NBA moment or player symbolized the year you were born? Millennial children who grew up with LeBron James' teams and Stephen Curry's Warriors controlling the league would find it hard to believe that baby boomers actually watched the New York Knicks win two titles in the 1970s. And while the Lakers-Celtics rivalry is still alive and well, there was something perhaps more palpable about living through Magic Johnson and Larry Bird's heavyweight battles in the '80s.
For NBA junkies and casual fans alike, this exciting list will spark memories and elevate the discourse on how the NBA became one of the most exciting and progressive sports leagues in America.
Do you remember, wish to forget, or still retell the stories of living through these moments? Read on to drum up the NBA's rich past while celebrating its long history and infinitely bright future.
You may also like: Iconic sports moments that defined the '90s