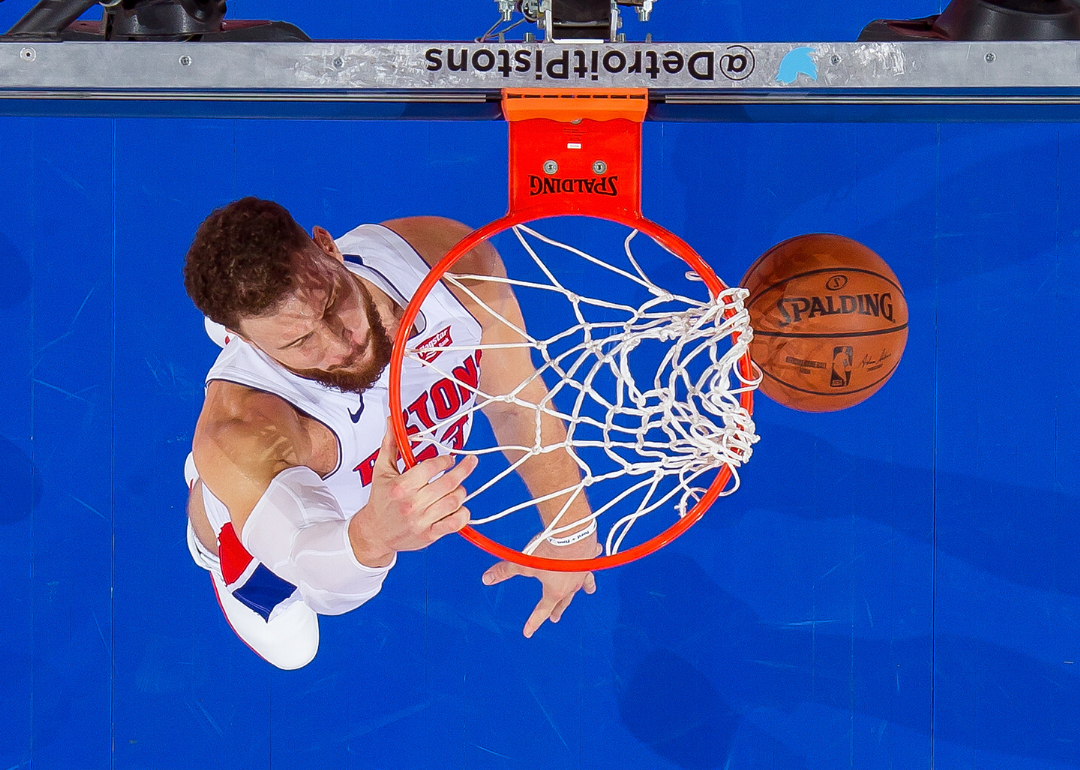 Dave Reginek // Getty Images
Richest NBA players
NBA players are among the wealthiest athletes in the world and their riches come in the form of very high (and guaranteed) contracts for their skills along with lucrative endorsement deals and business ventures on the side. The salary structure of the NBA has fluctuated throughout the years, and the savviest all-stars have used the league's collective bargaining agreement to become filthy rich.
Players like Shaquille O'Neal, Dwyane Wade, Stephen Curry, and Michael Jordan have leveraged their image and their brands to sell every product imaginable, while some lesser-known stars have quietly amassed real estate empires and restaurant conglomerates. No matter how they collected their coins, they've clearly saved wisely and avoided the trap of bankruptcy that so many former athletes fall into.
To uncover the richest NBA players, Stacker consulted Celebrity Net Worth and ranked the world's richest basketball players by their 2020 net worth. The net worth figures in this list were calculated using a proprietary formula that factored in all publicly available data about each person including salaries, real estate holdings, divorces, record sales, royalties, and endorsements—minus estimated taxes, managers fees, agent fees, and lifestyle expenses.
For athletes, fans, or just casual sports observers, this list of the 50 richest players in the NBA can serve as a lesson in frugality, investment savvy, or simply strategic planning. It also goes to show that leveraging millions into multimillions is easier when your salary is more than seven figures. 
The list represents some of the best basketball players of all time, but there are also some surprises at the very top. So, if you've ever fantasized about owning a restaurant, a sports franchise, or thousands of condos, prepare to get jealous as these 50 basketball players seem to have figured it all out.
You may also like: Iconic moments in sports that defined the '70s