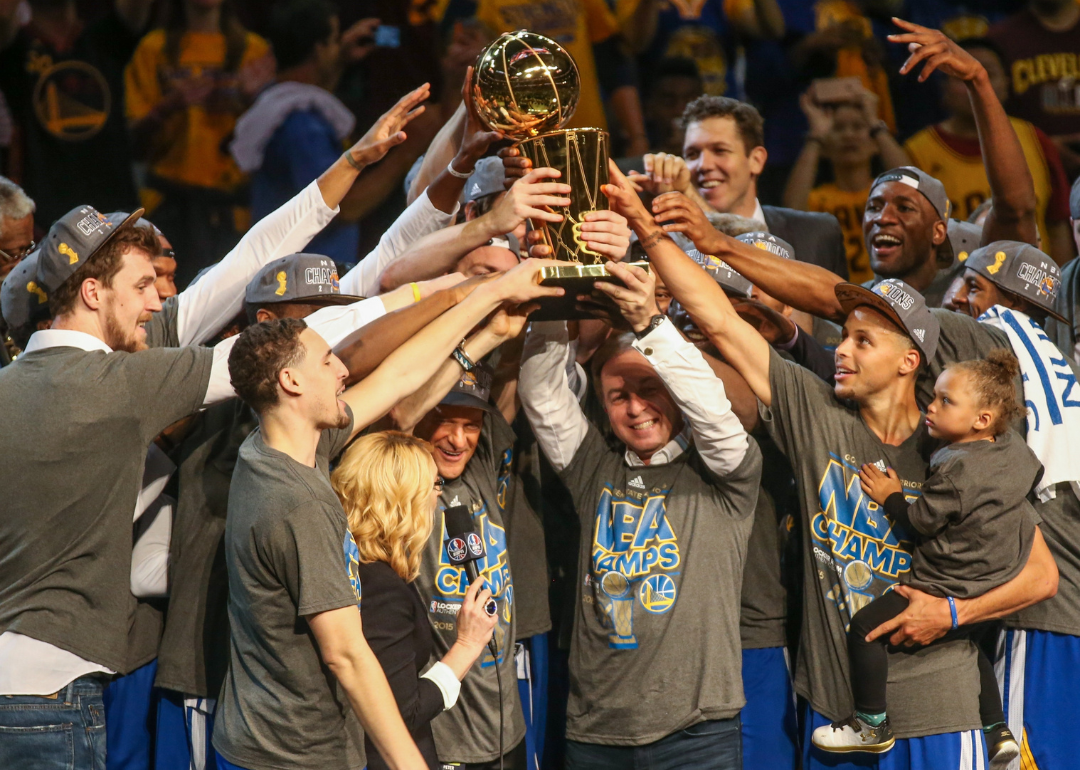 Stacker Studio
The top 8 preseason underdogs to ever win an NBA championship
Anadolu Agency // Getty Images
The top 8 preseason underdogs to ever win an NBA championship
When it comes to the game of basketball, all 30 NBA teams start the season with one goal—hoisting the Larry O'Brien Championship Trophy high above their heads, as the color-coordinated confetti rains over them. Since the 1984-85 season, just eight teams have won the NBA title after receiving preseason odds of 10-1 or greater. The other 30 champions all posted preseason odds of 9-1 or better, and 16 of those 30 had odds of 3-1 or better.
Three times the NBA champion won the crown after receiving even odds in the preseason. The Chicago Bulls did so in Michael Jordan's penultimate season with the franchise, while the Golden State Warriors did so back-to-back from 2016-18, in what many long-suffering Bay Area basketball fans remember as the #WeBelieve run.
In each instance, these teams defied the odds and walked away with the trophy lifted above their heads. How did they get there? Who had the best squad? OLBG ranked the eight biggest preseason underdogs to win the NBA championship since the 1984-85 season using data from Basketball-Reference.com. Besides title odds, the data on this list includes each team's win/loss over-under as posted preseason and their actual regular season record.
This story originally appeared on OLBG and was produced and distributed in partnership with Stacker Studio.