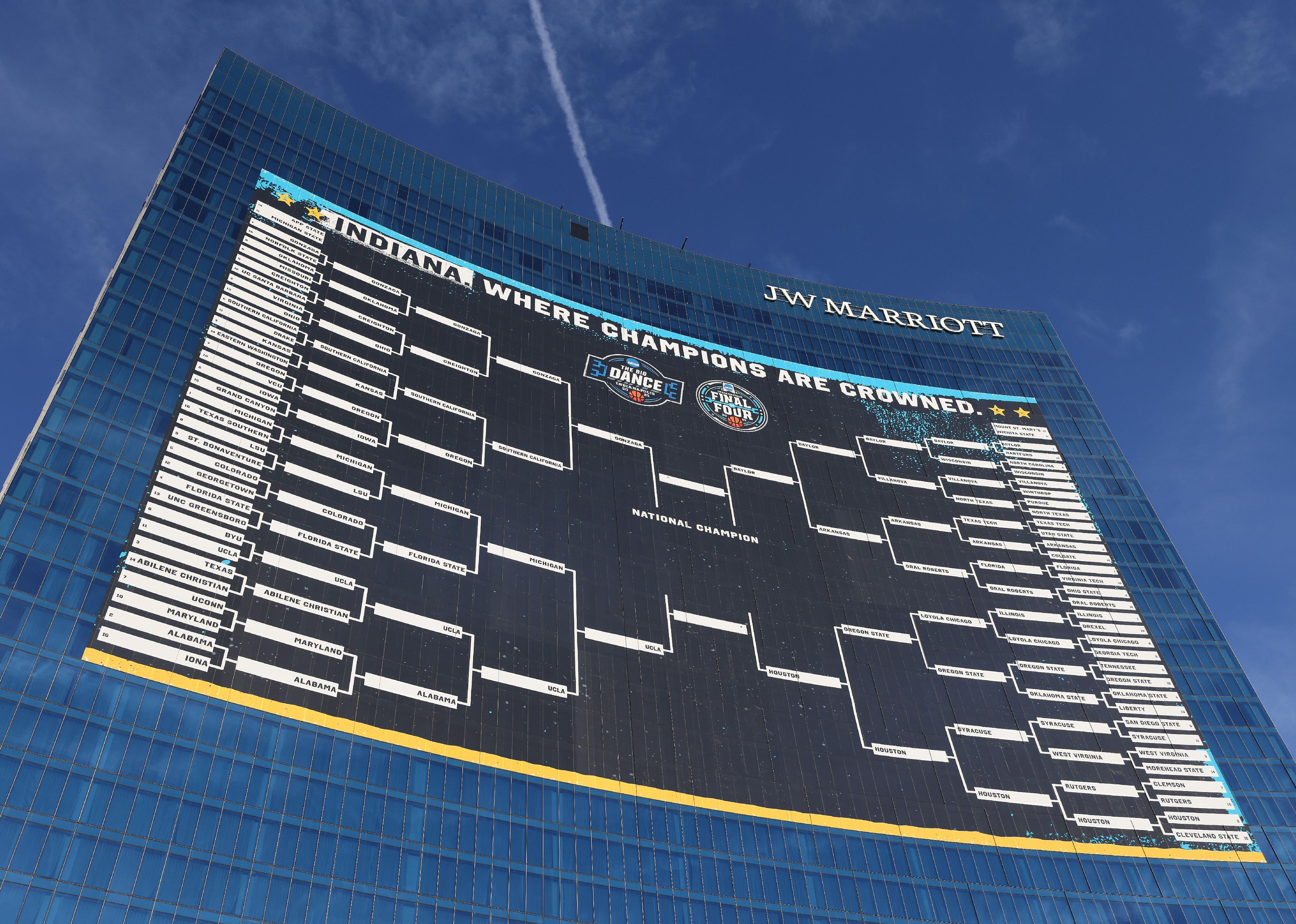 Stacker Studio
Who picked the best March Madness bracket of all time?
Andy Lyons // Getty Images
Who picked the best March Madness bracket of all time?
"Bracketology" has become one of the most fan-celebrated parts of the annual NCAA college basketball tournament. Putting together a bracket is a way for the fever of March Madness to pervade entire fandoms, and to branch out even to those who otherwise have little interest in sports. Sometimes it's a friendly wager among co-workers, a way to make the games "interesting" and add a little boost to one's office culture. Sometimes it's a neighborhood thing or a means by which a group of friends keeps up with one another during tournament time. And sometimes it's with the lofty goal of attaining perfection. The "perfect" bracket is a kind of cultural unicorn for college basketball fans, seemingly impossible but also always within reach—despite the fact that it is estimated that the odds of an absolutely perfect bracket are 1 in 9,223,372,036,854,775,808. (That's 9.2 quintillion, incidentally.)
There's a difference, however, between perfection and general accuracy. The "perfect" bracket is one in which every game, round by round, is predicted correctly in the order in which they are played. While it is possible to achieve a bracket by tournament's end with a higher overall number of correct picks than a number of consecutive correct picks, it pales in comparison to the intoxicating elation of the streak. (Even mega-millionaire Warren Buffett gets it; he offered his employees $1 million a year for life if they could correctly predict the Sweet 16 back in 2018.) Remember when the University of Nevada Las Vegas went 45 straight in the early 1990s? Or before that, when the Lew Alcindor-led UCLA Bruins clocked 47 straight wins in the mid-'60s? How about when those same Bruins, this time led by Bill Walton and Jamaal Wilkes, made it to 88 in the early '70s? Each of those teams won championships and went on to put up big records in the years to follow, but it was those streaks that stay alive in the collective memory. And that same principle applies to anyone who takes their March Madness bracket seriously.
Of course, verifying the legitimacy of a bracket is very difficult, some say impossible. Back in 2010, a 17-year-old autistic teen had a perfect bracket going for the first 48 games of that year's tournament. Or did he? Subsequent reportage seemed to suggest that the Bracket Manager the young man used was open to manipulation, in that even though the bracket was locked after the tournament began, the pool manager would be able to change picks after games had been played. As recently as 2017, Sports Illustrated made no bones about its opinion: "No person has ever been able to prove that he or she filled out a perfect NCAA tournament 'March Madness' bracket."
Nonetheless, ample evidence, practical and anecdotal, exists that points to a few blessed people who have come closer to "perfection" than any others. With this year's March Madness just around the corner, using NCAA and various sports tracking site information, along with national news outlet coverage, OLBG identified the most "perfect" brackets known to have been made over the last several years.
This story originally appeared on OLBG and was produced and distributed in partnership with Stacker Studio.