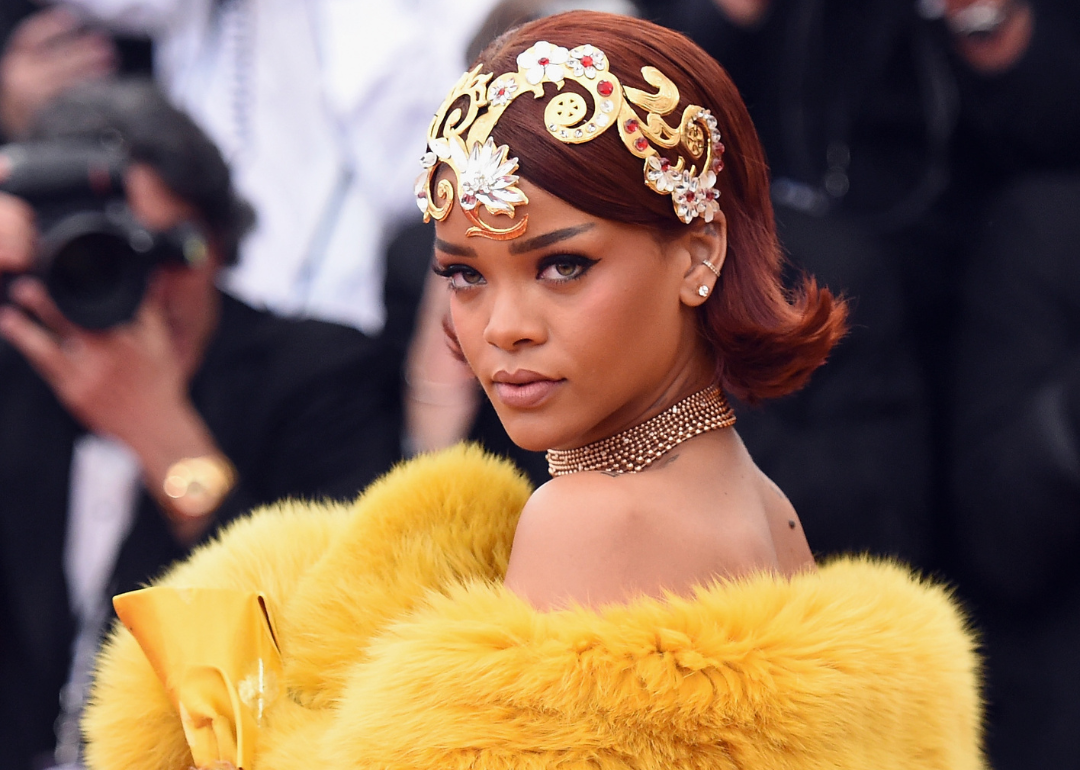 Stacker Studio
10 celebs who started billion-dollar brands before turning 30
Mike Coppola // Getty Images
10 celebs who started billion-dollar brands before turning 30
Launching successful brands like the iconic Air Jordan shoes and socialite-inspired cosmetics is but one way celebrities have diversified their assets to ideally weather any metaphorical storm, building off their fan base and leveraging social media to market their next venture.
Yet the competition for celebrity brands is thick, particularly in the perfume and beauty industry. FragranceNet.com lists 299 items as "celebrity perfumes." With the volume of celebrity-endorsed brands on the market, it's apparent that partnerships have become "transactional," according to Lucie Greene, a trend forecaster and founder of the Light Years consultancy. "It's not something you've genuinely done because you're passionate about lip gloss," Greene told the New York Times.
What's more, for about 1 in 5 Gen Zers' purchase decisions, celebrities are the source of influence, compared to the recommendations of their friends, said Hana Ben-Shabat, the founder of research firm Gen Z Planet, to the Times.
The case of whether or not Kylie Jenner is a billionaire from her beauty brand shows just how difficult it can be to assess the value of celebrity labels. In 2019, Jenner was named the youngest-ever self-made billionaire by Forbes, at age 21. However, an investigation by the same publication later claimed that the size and profits of Jenner's company, Kylie Cosmetics, were exaggerated in the provided tax documents, and her title was revoked.
So what famous entrepreneurs and brands have risen above the rest to reach the billion-dollar club?
Though it's impressive enough to reach that high dollar value, Shopdog raised the stakes even higher by scouring news articles to compile a list of 10 celebrities who started their billion-dollar businesses before turning 30.
This story originally appeared on Shopdog and was produced and distributed in partnership with Stacker Studio.