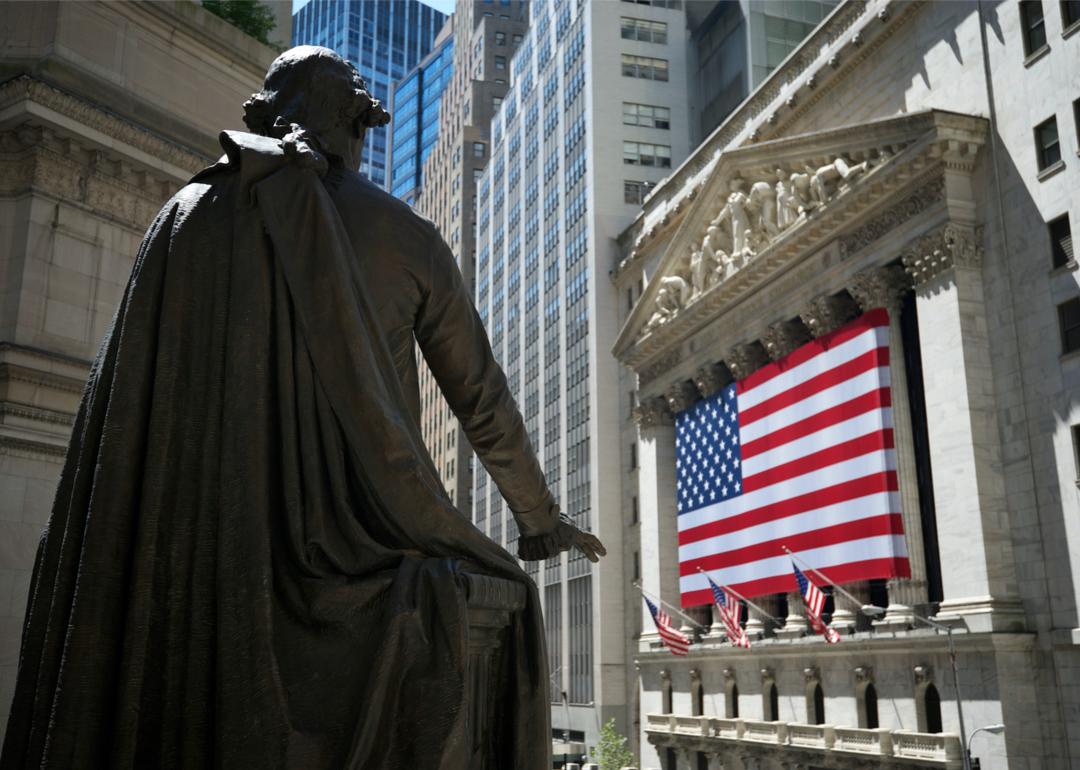 Stacker Studio
10 stock market crashes from history, explained
PeskyMonkey // Shutterstock
10 stock market crashes from history, explained
Beginning with the start of the 20th century and through to the coronavirus, here are 10 stock market crashes that shook investors, economies, and sometimes the world. To better understand them, Diversyfund compiled a list of 10 stock market crashes throughout history, analyzed their causes and effects, using information from economic news reports and research.
The best known might still be the 1929 stock market crash, which preceded the Great Depression of the 1930s. The Dow Jones Industrial Average did not fully recover for 25 years.
Exactly what leads to a crash is sometimes disputed. After the United States housing bubble burst in 2008, for example, The New York Times columnist Paul Krugman and former Federal Reserve Chairman Ben Bernanke disagreed over why the Great Recession became so serious. Then President Barack Obama and Arizona Sen. John McCain gave competing versions of its causes, with the president pointing to the deregulation of the financial system, and his Republican presidential challenger citing lending by Fannie Mae and Freddie Mac.
Crashes can result in regulatory changes, which occurred when the Panic of 1907 led to the creation of the U.S. Federal Reserve System, or demonstrate the full effects of something like globalization, as the 1987 Black Monday Crash did.
To learn more, read on about these 10 stock market crashes and the stories behind each of them.
This story originally appeared on and was produced and distributed in partnership with Stacker Studio.