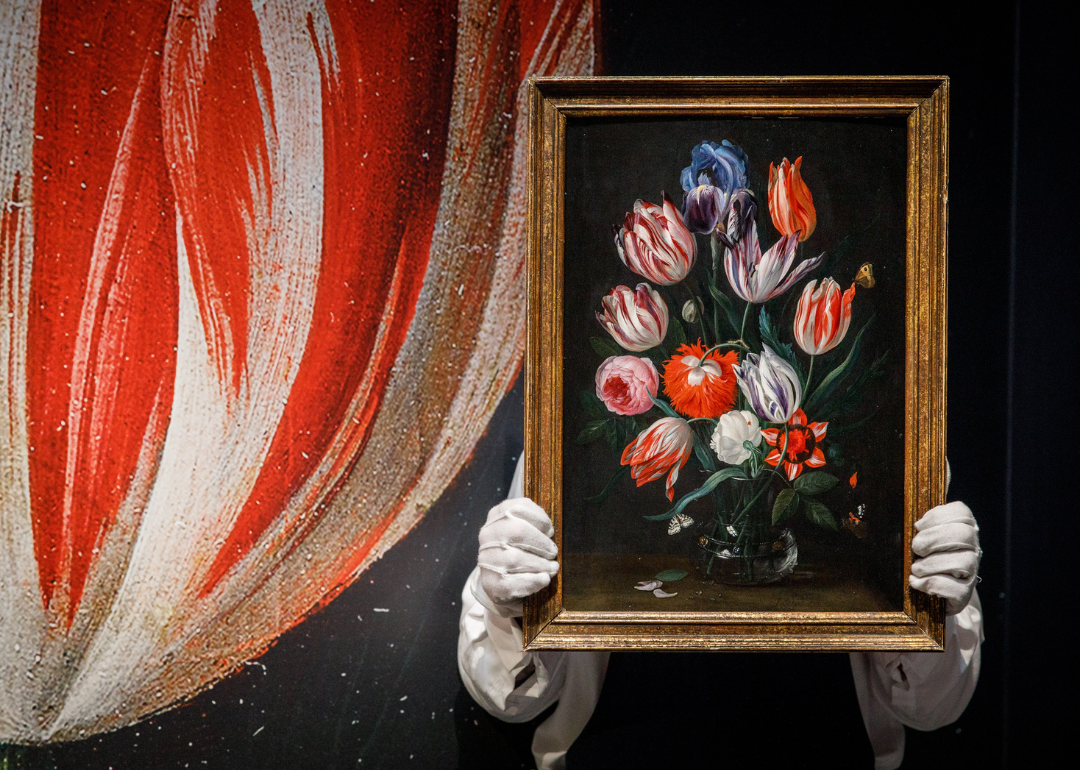 Stacker Studio
10 unexpected alternative investments in luxury goods
Tristan Fewings // Getty Images for Sotheby's
10 unexpected alternative investments in luxury goods
Take a note from financial advisers—don't work for money, get your money working for you.
Investments in property are typical, as is purchasing hedge fund assets or even helping fund a startup venture that could become the next unicorn tech company. For many investors, once they've ticked off these boxes, they may be ready to look outside the box—or the stock market ticker, in this case—and consider some novel ways to diversify their portfolios and grow those three-comma-laden fortunes.
Masterworks.io compiled a list of 10 alternative investments in luxury goods, from different sources such as Forbes, Harvard Business School, Investopedia, and Investor Junkie. For the well-off, having an enviable collection of jewelry, vintage cars, and limited-edition toys and fashion accessories may just come with the lifestyle; but for investors, these top-dollar purchases can also be a smart investment when chosen wisely. 
This story originally appeared on Masterworks.io and was produced and distributed in partnership with Stacker Studio.