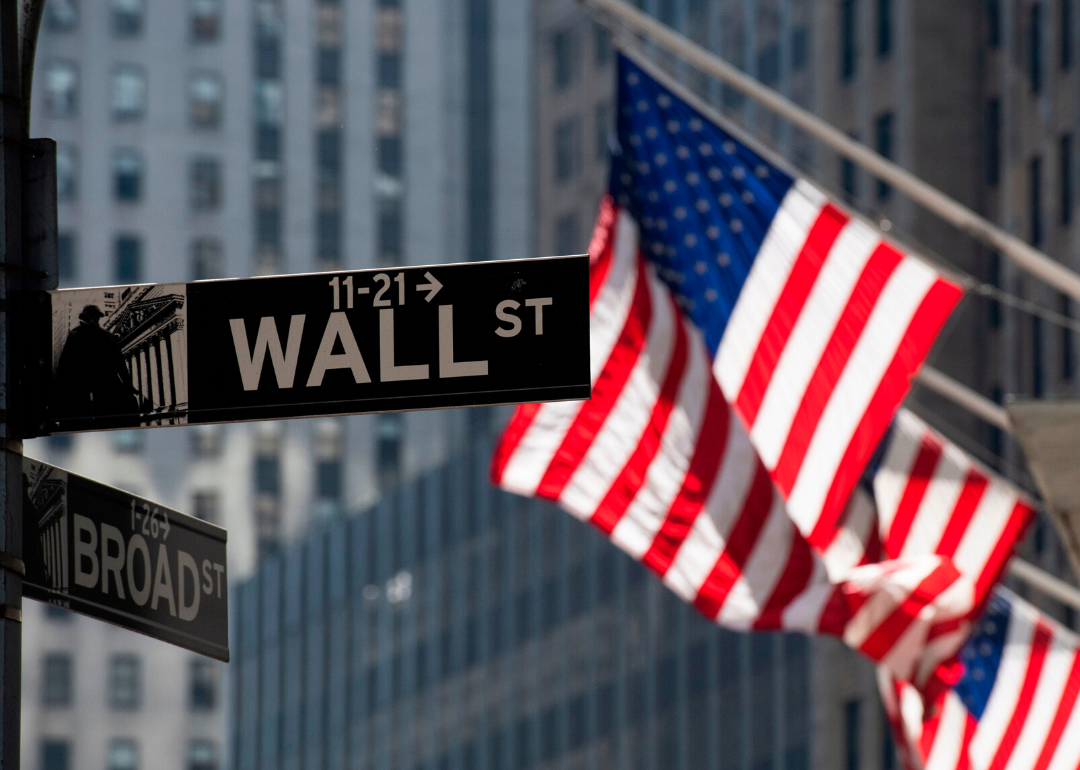 12 original companies in the Dow Jones Industrial Average (and what happened to them)
DON EMMERT/AFP // Getty Images
12 original companies in the Dow Jones Industrial Average (and what happened to them)
The Dow Jones Industrial Average, today's primary indicator for the well-being of the stock market in the United States, was created in the 1880s as a daily newsletter put out by financial reporters Charles Dow and Edward Jones. Their company, Dow Jones & Co., produced the Customer's Afternoon Letter, a recap of the day's events on the stock market.
That first newsletter in 1883 contained the average stock prices for a grouping of 12 businesses: 10 railroads and two industrial companies. The original index was reconstituted into the Dow Jones Rail Average (changed to the Dow Jones Transportation Average in the 1970s to be more inclusive of modes of transport), while a new stocks index called the Dow Jones Industrial Average (DJIA) was added in 1896 to cover 12 non-railroad companies. Dow Jones & Co.'s indexes were essential reading for investors at the time, who had trouble finding reliable information about a company's finances without that information being corrupted or hidden by the companies themselves. Today, the Transportation Average is the oldest stock index still in use, second only to the DJIA.
Dow Jones & Co. turned its newsletter into a newspaper in 1889 and called it the Wall Street Journal. The company published its first official Industrial Average May 26, 1896, with a value of 40.94, meaning the average share price of the 12 companies on the index was $40.94. Today, the DJIA contains 30 companies and eclipsed the 30,000 mark for the first time in 2021.
Stacker compiled a list of the 12 original companies that appeared in the Dow Jones Industrial Average (DJIA) from Investopedia. Along with each slide, you'll find each company's history prior to being added in 1896, and what happened since that day. Some of the original Dow Dozen lasted only a few years, either falling victim to changes in the market or the Sherman Antitrust Act of 1890, which put an end to a couple of these companies.
Only one of those on the following list still exists under the same name today and remains the only company to be included in the Dow for 100 consecutive years. Keep reading to find out the 12 original companies in the Dow Jones Industrial Average and what happened to them.
You may also like: Most popular college majors in America