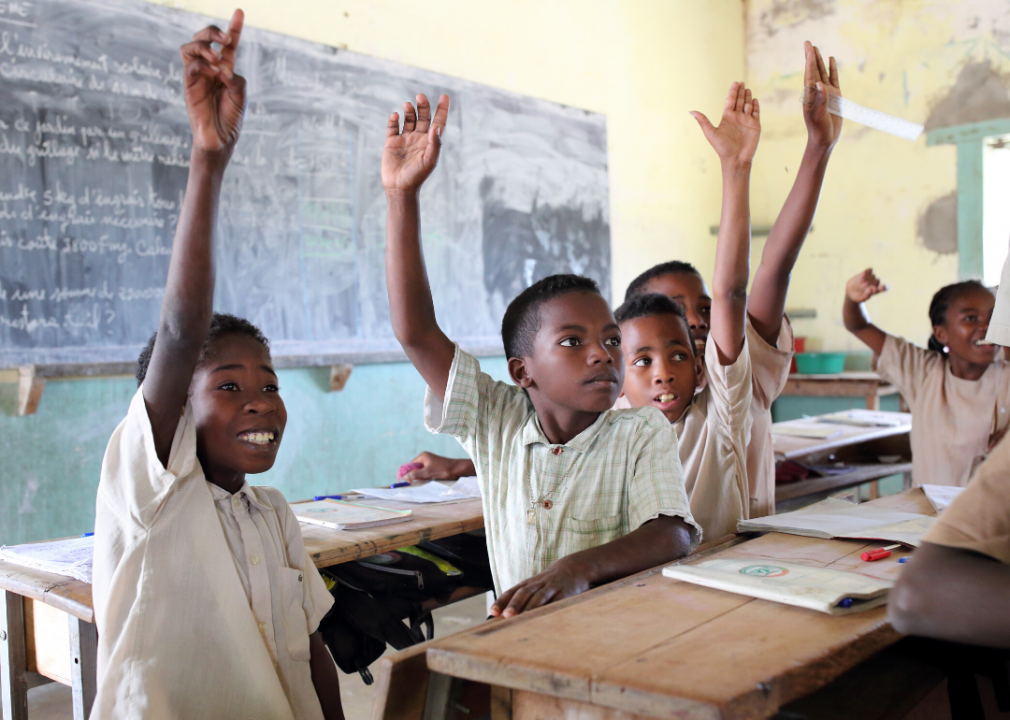 15 charities where you can see your direct impact
Dietmar Temps // Shutterstock
15 charities where you can see your direct impact
The percentage of the global population that lives in extreme poverty has fallen to less than 10%, from 36% just 30 years ago, according to the World Bank. Gains in economic growth have touched all four corners of the globe and led to massively increased health outcomes and better lives overall.
Charities around the world seek to bring that percentage down even further. These nonprofits encourage the public to contribute just pennies a day to the Effective Altruism movement, which comprises people not only interested in doing good through charity but doing the most good for their charity buck. To people like Peter Singer, a philosopher who has been influential in the Effective Altruism movement, if you'd wade into a river to save a drowning child at the cost of the new clothes you're wearing, you should also spend money fighting global poverty and disease. The situations are the same, Singer reasons—they're just separated by distance.
Effective altruists and the organizations they support often justify their projects through research that determines the best way to help the most people with the least amount of money. There's no one right answer: Some charities focus on improving economic situations through micro-loans; others provide fortified diets, and some give people money directly and let them decide what to do with it.
Amidst increasing interest in the global effective altruism movement, Stacker used The Life You Can Save impact calculator to find what a $100 donation buys at 15 high-impact charities. Each of these charities has been rated highly by charity evaluators like GiveWell and Charity Navigator for transparency, effectiveness, and reliability. It's not an all-encompassing list (facing down climate change threats is notably absent from the slideshow), but those included offer a variety of approaches to helping humanity. Many of the charities on this list operate in sub-Saharan Africa, the final hurdle in eliminating extreme global poverty, which has fallen dramatically in most other regions. And though domestic charities which focus on music education or legal representation for low-resource individuals are certainly worthy causes, effective altruists are mainly concerned with alleviating disease, malnourishment, and poverty.
Read on to find out the chemical in salt which once improved cognitive function so much it raised American incomes by 11%, and how much it costs to restore sight to blind individuals (it's probably less than you expect).
You may also like: The 39 best environmental charities