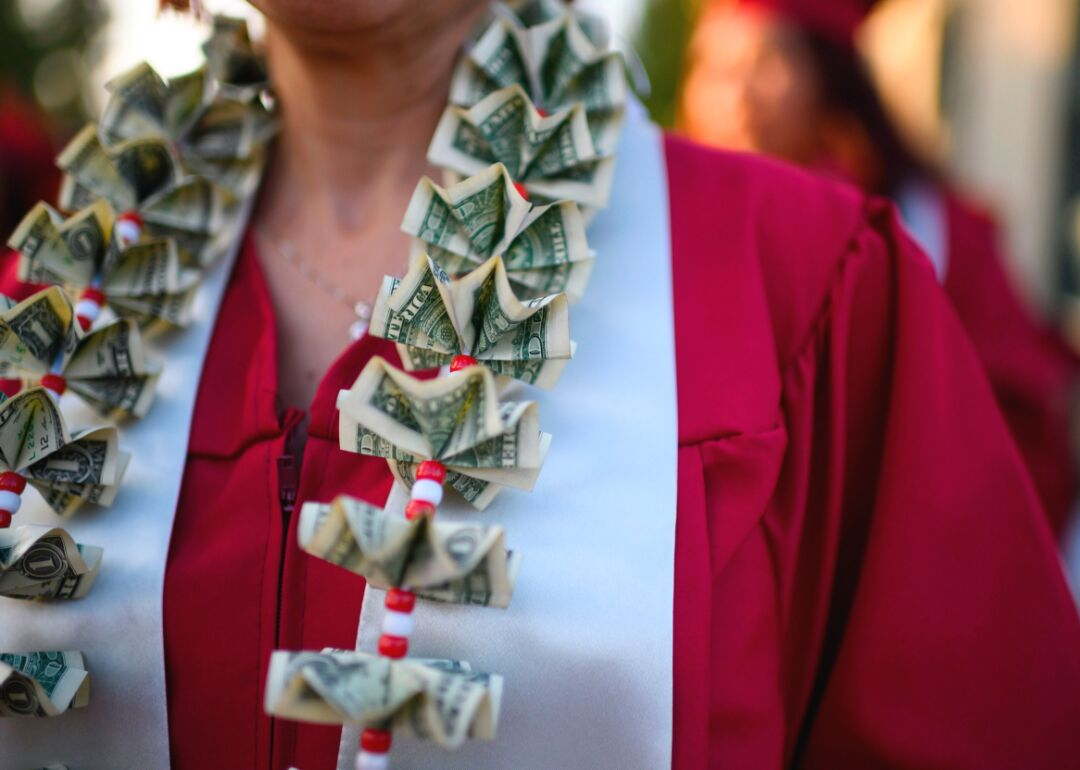 25 startling facts about the state of student debt in America
ROBYN BECK/AFP // Getty Images
25 startling facts about the state of student debt in America
Student debt in America is a major source of stress for millions of borrowers and countless prospective students. The mounting student debt crisis—about $1.56 trillion dollars in total—is causing graduates to delay major life events like purchasing a home or starting a family, and significantly affecting loan co-signers like parents and grandparents. As the issue worsens, support is increasing for proposals that would overhaul significant elements of the education system and how people pay for college.
Meanwhile, the price of college has more than doubled in 30 years. Some blame systematic disinvestment from state governments, which drives up prices for public colleges. Others blame the luxury amenities universities are increasingly offering to students. In any case, the rapidly rising rate of student loan debt has profound implications for the future of the American worker.
Millennials struggle to deal with their mounting debt levels even after the country's recovery from the Great Recession a decade ago. It's especially tough for those who dropped out of college without a degree, who face significantly higher default rates than students who got their degrees. Some argue that the student debt crisis isn't as bad as it seems: Plenty of debt is owed by doctors and lawyers, for example, who are likely to get high-paying jobs and pay loans back. Still, the generational identity of millennials and Generation Z is being shaped by stress related to student loan repayment.
To take a closer look at the student debt crisis, we've collected 25 facts about it from polls, financial data, and reputable reporting. These facts will help you understand how quickly debt is rising, why it impacts African American and Hispanic debtors harder than anyone else, and how interested the public is in solutions like cancelling student debt or making public colleges free.
You may also like: 50 best private colleges ranked from least to most expensive