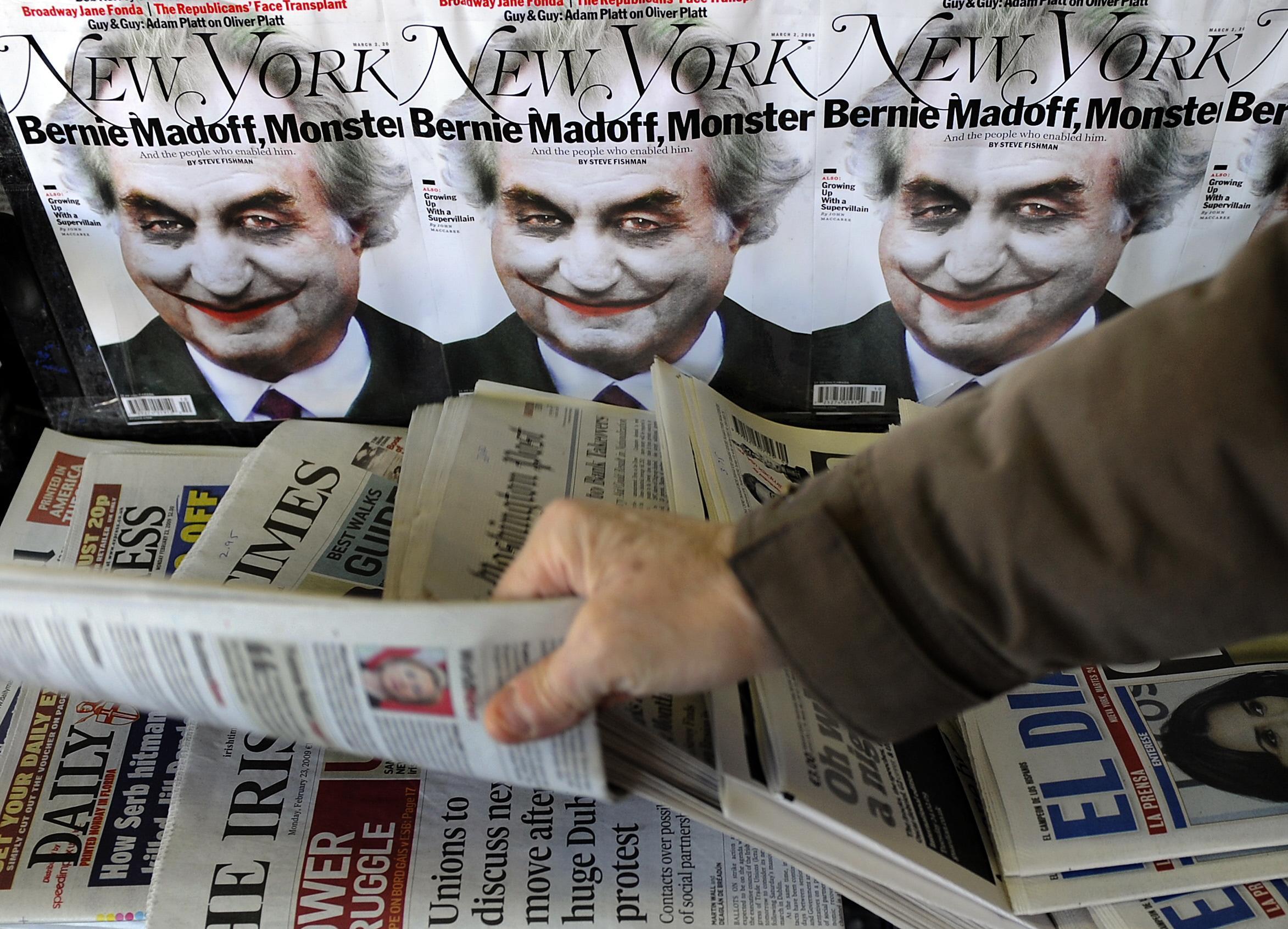 30 of the biggest scams in modern history
TIMOTHY A. CLARY / AFP // Getty Images
30 of the biggest scams in modern history
In 1849, police in New York City arrested a man named William Thompson. Charismatic and "a man of genteel appearance," according to a New York Herald report from the time, Thompson approached strangers, engaged them in conversation, and won their confidence, which he then used to convince them to part with their money or valuables. Prior to his arrest, authorities dubbed the prowling swindler the "Confidence Man," the first time the phrase was ever used to describe what would soon be shortened to "con man" or "con artist."
An old proverb cautions that "a fool and his money are soon parted," and con artists justify carrying out that parting with one of Murphy's Laws: "It is morally wrong to allow suckers to keep their money."
Some of history's most brazen, most brilliant, and most lucrative swindles have occurred in the modern era; sometimes the caper was carried out with computers, sometimes with blank checks, and even once with a three-wheeled car. Some scam artists have received unsurvivable prison sentences, others have been glorified on the big screen, and others have been sprung from prison in exchange for helping law enforcement prevent scams and even to run scams of their own.  
Some frauds were carried out by charismatic and confidence-inducing individuals, while others were the work of massive corporations that were supposed to be operating under the watchful eye of government regulators. Either way, their fortunes were built on the dashed hopes, ruined dreams, and empty pockets of their victims.
You might also like: The biggest scams today and how you can protect yourself from them