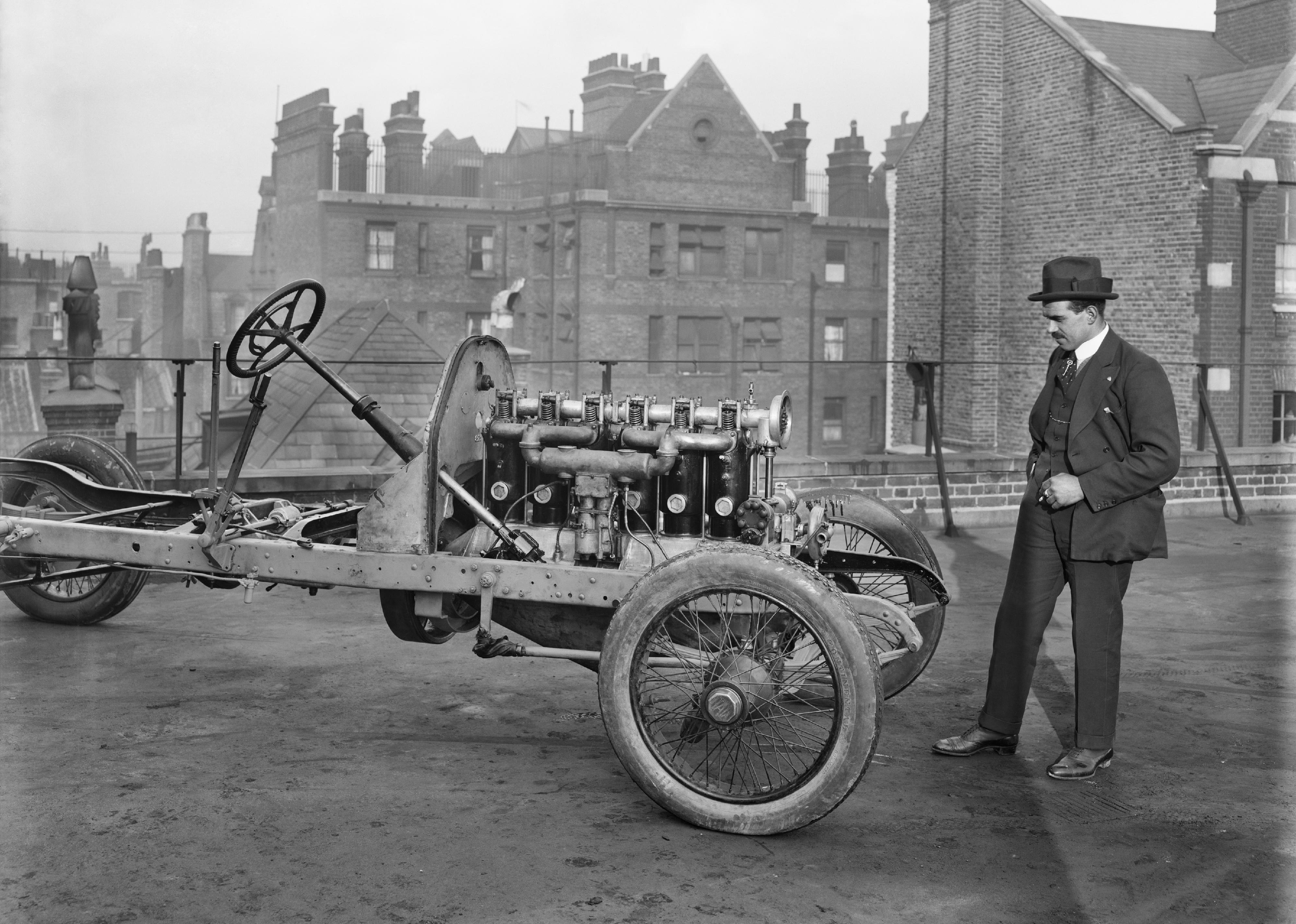 50 fascinating facts about the automotive industry
Heritage Images // Getty Images
50 fascinating facts about the automotive industry
Few industries have had a more transformative impact on society than the automobile industry. Since it first challenged the horse for transportation supremacy in the late 19th century, the automobile has been a source of fascination, as well as a springboard for innovation and ambition.
Supporters see the car as a symbol of freedom and millions of jobs. Detractors blame automobiles for suburban sprawl, the decline of cities, pollution, traffic, and fatalities.
For more than 120 years, the automobile has spawned interesting facts and data that have accounted for famous firsts (the first accident or traffic ticket); zany customized options (cars outfitted with flamethrowers—no, not a James Bond car), trends (from the electric car to the combustion engine and back to electric), and quirky laws pertaining to cars (in California, it's illegal to jump from cars traveling over 65 miles per hour).
Stacker compiled its list of 50 fascinating facts about the automotive industry by reviewing a variety of sources that included industry resources such as HotCars, Road & Track, Automotive News, and Car Throttle, government sources such as the Federal Highway Administration, news outlets including PBS and U.S. News and World Report, and online resources like History and car company websites.
Given the volume of facts about an industry that has had such an outsized influence on society, we chose ones that were informative, entertaining, and provocative to try to capture the scope of the impact of the automobile.
Keep reading to find out 50 fascinating facts about the automotive industry.
You may also like: The top 50 party schools in America