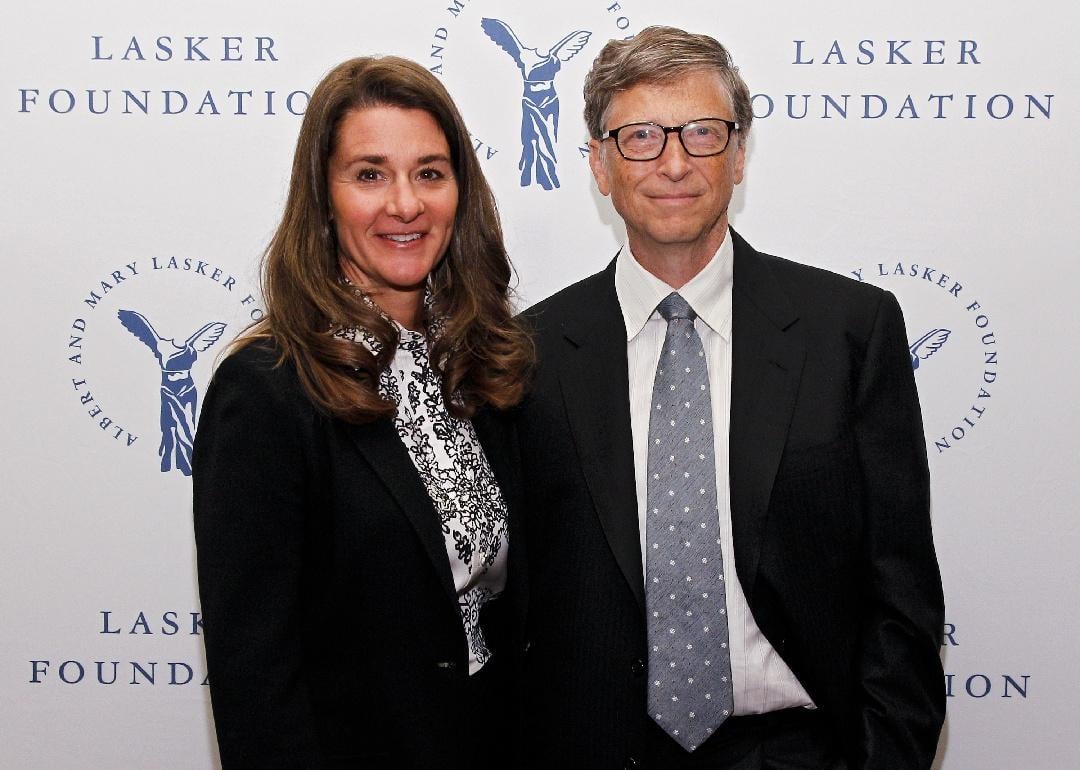 The 50 richest people supporting the giving pledge
Brian Ach // Getty Images
The 50 richest people supporting the Giving Pledge
In a world where just eight rich men control as much wealth as the poorest half of the globe's population, grassroots efforts to end poverty can seem futile. But a group of the world's wealthiest people is doing just that by using their wealth to do away with some of that disparity. The Giving Pledge is an initiative to inspire "a new standard of generosity among the ultra-wealthy" that was created in August 2010 by Bill Gates, Melinda Gates, and Warren Buffett that urges billionaires to promise the majority of their wealth to philanthropic causes, either during their lifetimes or in their wills.
To date, the Giving Pledge has signed on 204 of the world's wealthiest people from 23 countries. All benefactors are worth at least half a billion dollars and have promised to give at least half of that wealth to causes they support. While signing on requires just a "moral commitment" with no legal contract, social pressure to follow through is high, as pledgers publish a public letter underscoring their philanthropic promises. The recipients of the charity are wide-ranging, from global environmental work to localized education initiatives. Many of the initiatives being undertaken would not be possible were it not for the generosity of the donor.
Stacker made a list of everyone who signed to donate to the Giving Pledge, cross-listed the names with net worth data from the most recent Forbes 400 report (last updated Oct. 3, 2019), and ranked the top 50 according to their net worth. Where families and couples are concerned, Stacker included the sum net worth of those mentioned. Keep reading to see who the 50 richest people supporting the giving pledge are and how they tend to orient their philanthropic activities and endeavors.
You may also like: Counties in every state with the fastest growing income