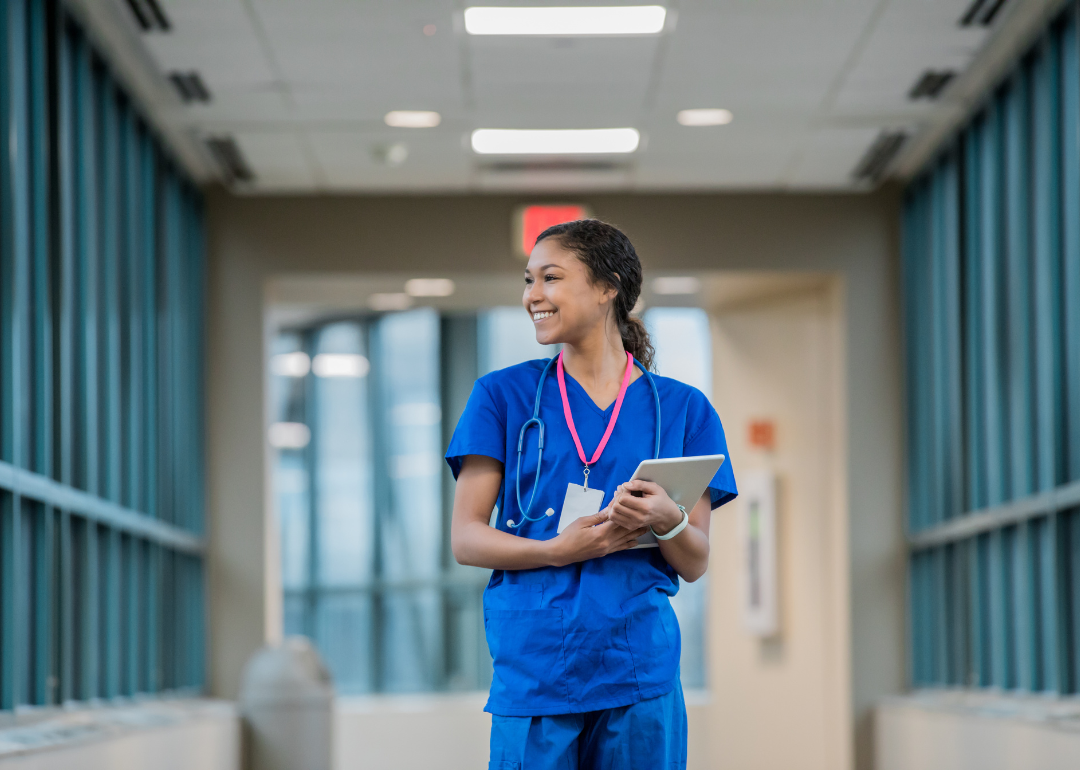 Stacker Studio
8 important skills to be a registered nurse
8 important skills to be a registered nurse
The importance of skilled registered nurses has become more evident than ever during the COVID-19 pandemic. They are part of the front line of health care workers trying to halt the virus' deadly path, working to keep their patients alive and themselves safe. The responsibilities of a registered nurse are wide-ranging, from recording patients' medical histories to administering their medicines and treatments. They may consult with doctors, help perform diagnostic tests, and teach patients and their families how to manage their illnesses or how to cope with recovering from treatment or surgery at home.
While most registered nurses work with a physician or physician's practice, this by no means denotes a limitation in terms of how and where an RN can work. In fact, nurses can and do work in a variety of fields, including as addiction specialists helping patients overcome addictions to drugs or alcohol, working in intensive-care units, caring for patients with cancer, serving as home health aides, or promoting public health.
While there is no single educational track a person must follow in order to become a nurse—degrees of study can include a bachelor's degree in nursing, an associate degree in nursing, or a diploma from an approved nursing program—RNs must be licensed by the state in which they practice after passing the National Council Licensure Examination. Nurses also sometimes move into other aspects of health care, taking jobs at insurance companies, pharmaceutical manufacturers, or managed care organizations, for example, which need their expertise.
A shortage of nurses is worsening just as the BA.5 variant is driving up hospitalizations yet again. The New York Times noted that nearly 14% of nursing positions in acute-care facilities in Massachusetts remain unfilled. A May 2022 report from McKinsey projected a shortfall of 450,000 nurses by 2025.
In short, the world needs more nurses. Study.Com compiled the required skills and abilities needed to become an RN, according to the O*NET Resource Center. The skills and abilities were assessed via a survey of job incumbents, occupational experts, and occupational analysts who were asked about the importance of various skills related to their jobs.
This story originally appeared on Study.Com and was produced and distributed in partnership with Stacker Studio.