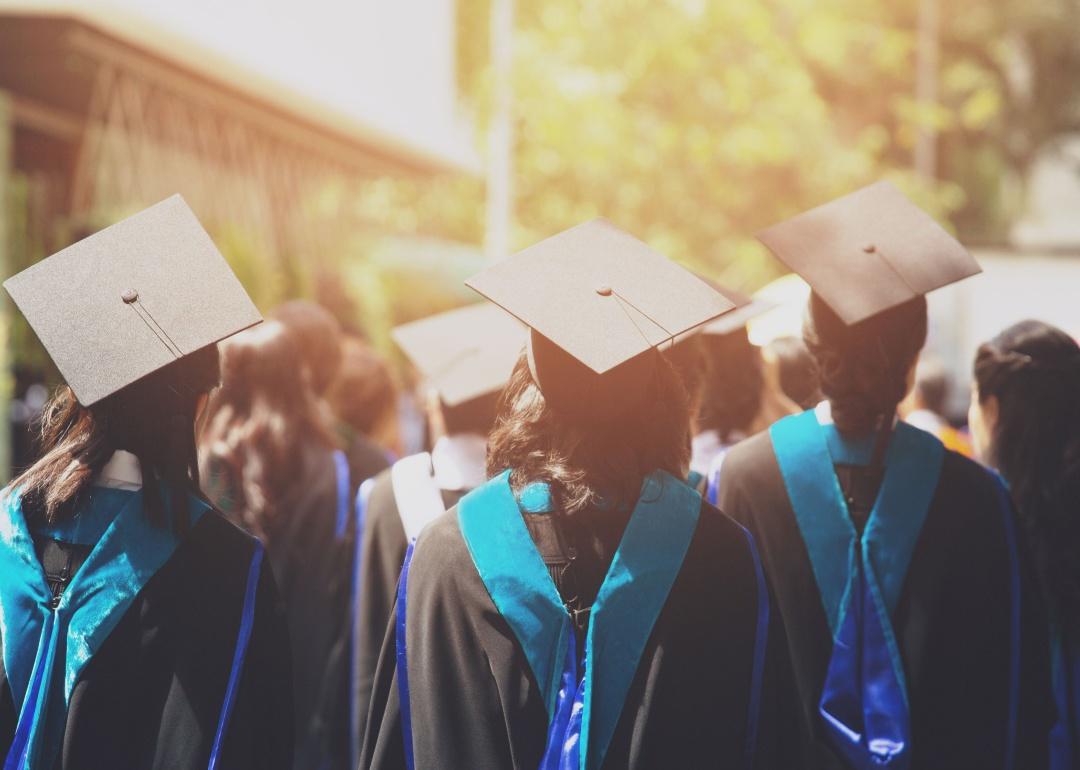 Best places for college grads to start their careers
fongbeerredhot // Shutterstock
Best places for college grads to start their careers
Graduation season is around the corner, and college seniors across the country are applying for their first jobs. About 1 in 4 Americans 25 years or older have a bachelor's degree or higher, and thousands will walk the stage this season to grab their diplomas and start their careers.
But choosing where to put down roots is about so much more than a role, especially as the rising popularity of remote work makes choosing a location more flexible. Graduates should consider the cost of living, social scene, potential income, and more.
Stacker analyzed data from the Labor Department, Census Bureau, and Apartment List to find which metro areas are the best for recent college graduates to start their careers. To be included, each metro needed a large share of residents with advanced degrees and a 2021 unemployment rate lower than or equal to the national average, which was 5.3%. Housing costs for young adults also had to be more affordable than the national average, measured as the ratio of the median income of households headed by people under 25 to the typical rent for a one-bedroom apartment. Metros were sorted by the median income of residents under 25, relative to the overall median income.
The median income for Americans under 25 was $38,164 in 2021, while the median rent for a one-bedroom apartment so far this year is $1,158. Considering experts recommend spending no more than 30% of your monthly income on rent, it's critical to choose a location where the average cost of an apartment is low but the income prospects are high.
With these factors in mind, the metros on this list have stronger job markets and lower costs of living than major cities like New York, Chicago, or Atlanta.