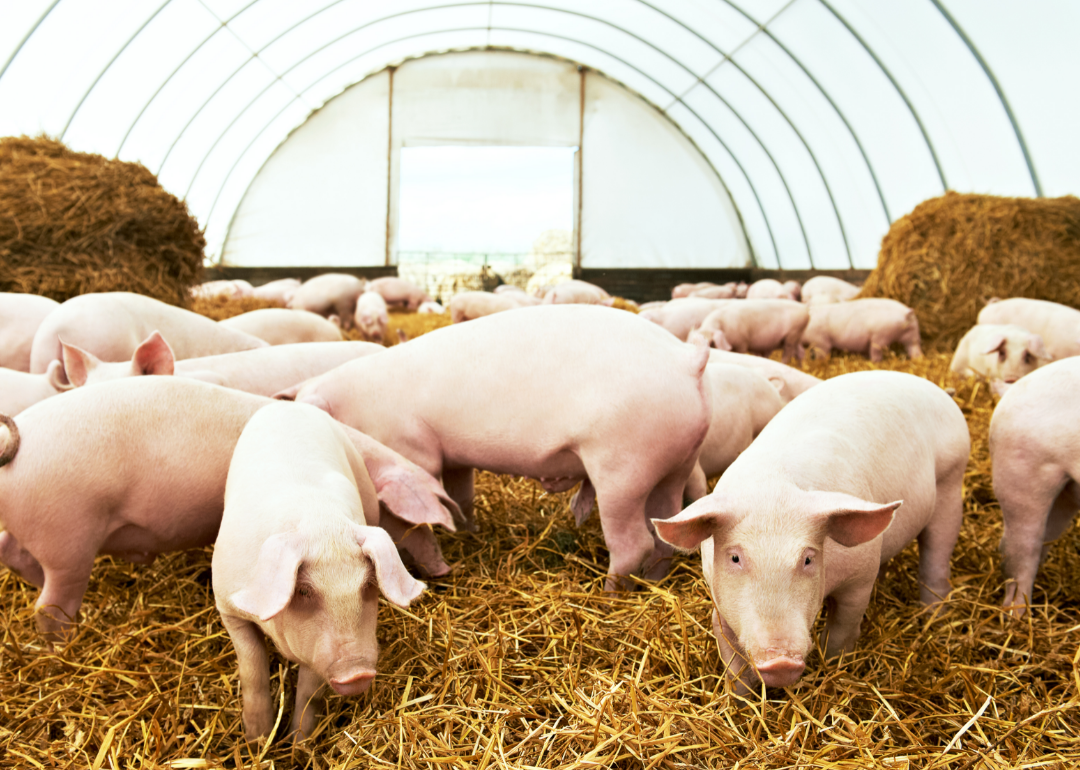 Biggest agricultural exports in every state
Biggest agricultural exports in every state
There are more than 2 million farms in the United States, about 98% of which are operated by families, individuals, family partnerships, or family corporations, according to the American Farm Bureau Federation. More than 80% of all agricultural products in America are produced on family ranches or farms. A single farm feeds an average of 166 people per year, both in the U.S. and abroad. Even so, farming is a mere sliver of the U.S. economy, representing just 1% of America's GDP—farm and ranch families make up less than 2% of America's population.
More African Americans are operating farms now than ever before, likewise for Hispanic and Latino farm operators. One in four farmers are beginning farmers, a term that represents those with fewer than 10 years in agriculture work. More than 10% of U.S. farmers served or are serving in the military.
America imports more than $125 billion worth of agricultural products a year, but the country maintains a positive trade balance by exporting more than $135 billion worth. Stacker developed a list of each state's top agricultural exports and ranked them against all states using 2019 agricultural export data from the USDA released Oct. 26, 2020. The USDA estimates agricultural commodity exports based on U.S. farm cash receipts data.
Some categories are cut and dried, others, not so much. "Other livestock products," for example, includes other non-poultry meats, animal fat, live farm animals, and other animal parts. The "other poultry products" classification includes turkey meat, eggs, and other fowl products. Then there's "feeds and other feed grains." That refers to processed feeds, fodder, barley, oats, rye, and sorghum. The "other oilseeds and products" category refers to peanuts (oil stock), other oil crops, cornmeal, other oilcake and meal, protein substances, bran, and residues. Finally, there are "other plant products," which include sweeteners and products, other horticulture products, planting seeds, cocoa, coffee, and other processed foods.
You may also like: History of trucking in America