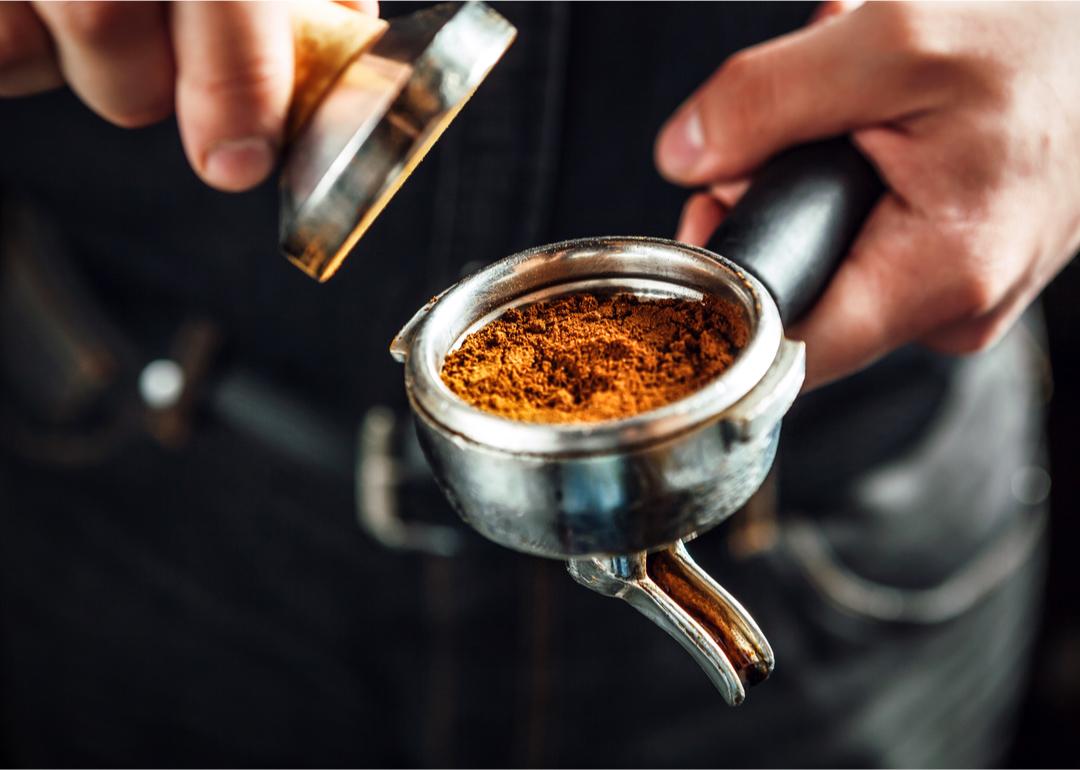 Climate change's impact on the coffee industry
luckyraccoon // Shutterstock
Climate change's impact on the coffee industry
Of the many foods at risk of extinction by the hands of climate change, coffee is one of the most ubiquitous—and would perhaps be the most devastating, to drinkers and producers alike. With over 2.25 billion cups consumed every day, coffee plays an outsized role culturally and has transcended the status of just a beverage. It is an energizer, a community hub, a subject of connoisseurship, and an industrial behemoth, largely produced by small-scale farmers. Roughly 120 million people globally are economically reliant on coffee. With warming temperatures and shifting agricultural zones across the world due, Stacker looked at how climate change will impact the coffee industry.
Even as climate change threatens to make much of the land where coffee is grown inhospitable, the coffee industry itself wreaks havoc on the climate. To begin with, 39 gallons of water is needed to grow just one cup's worth of beans. Monoculture coffee farmers remain responsible for significant amounts of deforestation, particularly of the world's rainforests, which play a vital role in stabilizing dangerous levels of CO2 and other greenhouse gasses.
As the changing climate threatens the future of coffee and vice versa, some growers and researchers turned their attention to adopting more sustainable models of growth and production. One method, called agroforestry, involves planting trees alongside coffee plants. This method creates shade and protection, a more nutrient-rich soil, and offsets the harm of deforestation that occurs when land is cleared to plant dense rows of coffee trees in full sun. But with some experts worrying measures like these are too little too late, the fate of coffee—and its millions of small-scale producers—hangs in the balance.
You may also like: Major boycotts that changed history