Stacker Studio
A closer look at the state of small business survival
Follow Focus // Shutterstock
A closer look at the state of small business survival
Only 1 in 4 companies last for more than 15 years.
Still, this daunting statistic hasn't stopped countless small business owners and entrepreneurs from testing their luck, dreaming up new services and products consumers and clients will love, and fulfilling a passion that pays off financially for themselves and the employees they hire.
Growthink used Bureau of Labor Statistics data to analyze national small business survival trends. Data on establishments' age and survival is available from 1994 through 2022.
Today's economic environment is perpetually uncertain, prone to sudden shifts based on the decisions of faraway governments where portions of globalized U.S. supply chains lie. Recent polling from consulting giant PwC suggests that businesses can't afford to be complacent: 2 in 5 chief executives worldwide don't think their companies can survive the next 10 years as they're currently run. That's a considerable concern for leaders charged with the ultimate economic viability of their companies.
Those CEOs cited regulations, labor shortages, and changing customer preferences among the reasons their businesses could fail to turn a profit in the coming decade. Climate change, and the costs incurred from the damage it wreaks globally, are also on the minds of most business leaders polled by PwC in late 2022. Climate disasters since 1990 have cost an estimated $6 trillion in global economic losses, according to a recent study conducted by doctoral students at Yale.
But with change and danger comes opportunity. Entrepreneurs have regularly reinvented existing industries and created new ones. But first, they just have to survive.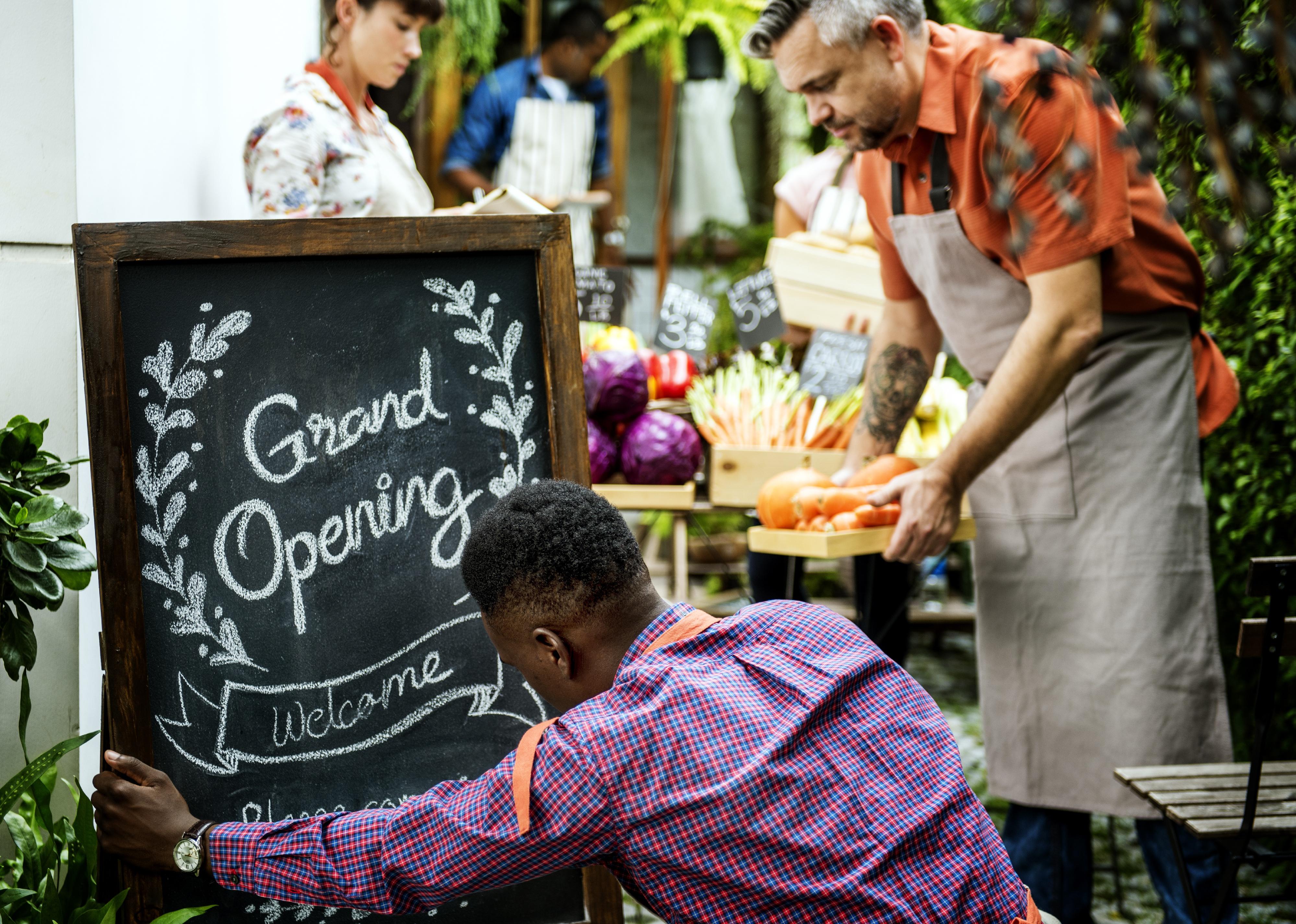 1 / 4
Rawpixel.com // Shutterstock
The first year
Of all businesses founded in 2021, approximately 4 in 5 survived their first year, according to BLS data. That's in line with the available historical data: Since 1994, one-year survival rates for businesses have ranged from about 75% to 85%.
Starting a company can mean leaving a consistent paycheck for the uncertainty of a new venture—for nothing more than an idea. New business owners often spend their first year establishing accounting systems, refining their product or service, and operating as efficiently as possible with as few hired helpers as possible.
It can take considerable time before some business concepts manage to turn a profit. Not every entrepreneurial venture is a get-rich-quick scheme. Some of today's best-known companies—Tesla and FedEx among them—didn't make a dollar in their first several years of operation.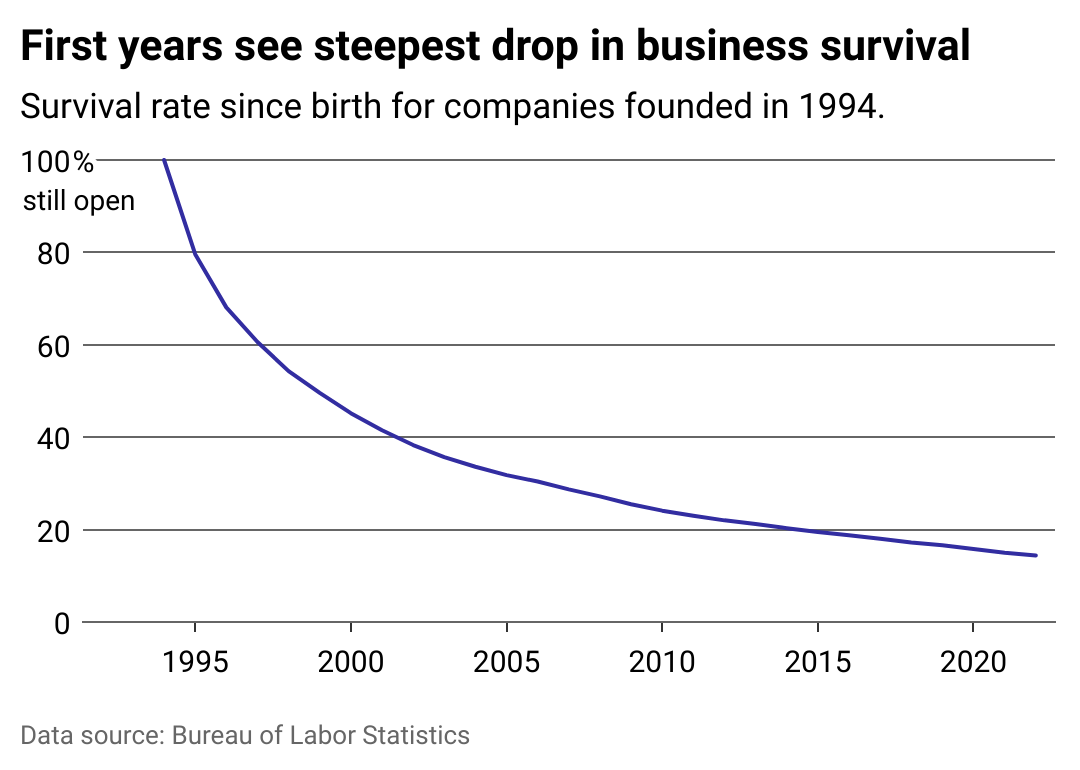 2 / 4
Survival over time
The first year is the hardest.
Or at least that's what 30 years of BLS data on business formations suggest. The trend is roughly the same for the survival rates of new companies in any other year: Business survival rates have remained fairly consistent throughout history, with companies' first-year, 10-year, and 20-year survival rates relatively unchanged over the decades. The above chart uses companies founded in 1994 as the example year.
Prominent companies making up the class of 1994 that are still in existence today include retailer Amazon, production studio DreamWorks Pictures, fashion brand Supreme, and the video game developer Insomniac Games.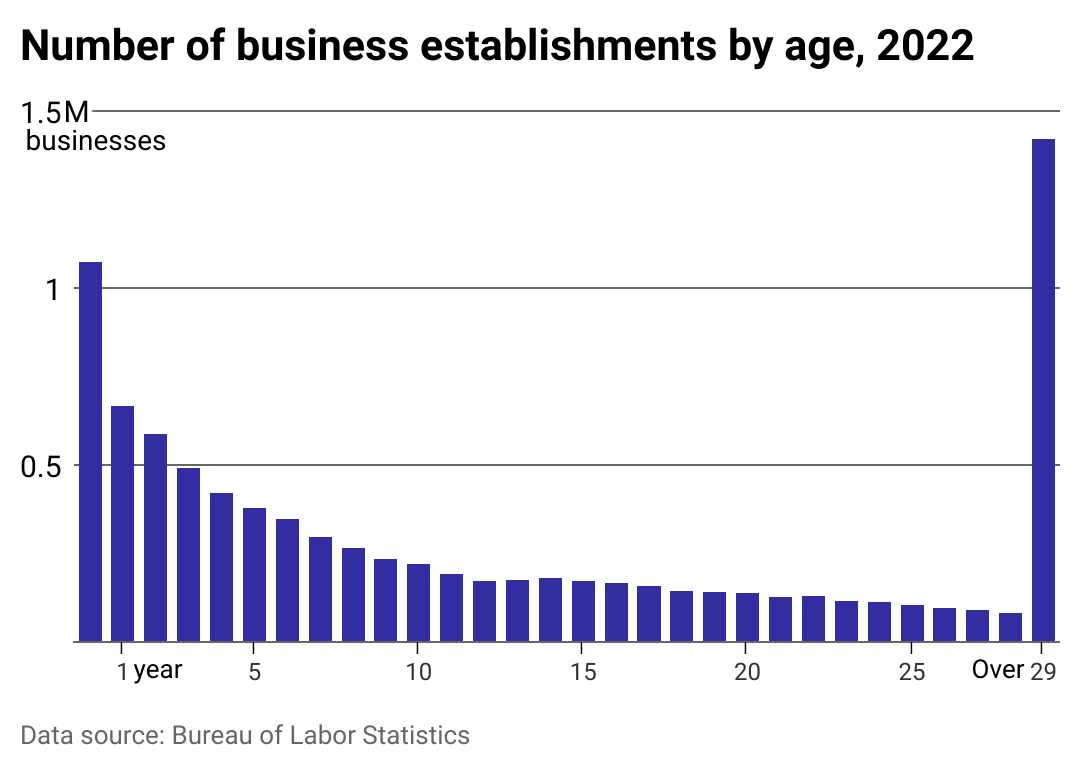 3 / 4
Impact on business age
In 2022, more than a million startups were in their first year of business, according to the BLS. But statistics show that a company is considerably harder to keep viable as time progresses. The over-29 category in the chart above includes all companies founded before 1994 and still exist today.
In fact, a significant proportion of businesses have either been around for many decades or have just opened their doors.
Inadequate market research, a shifting economic landscape, and even growing too fast can spell an early death for young companies. Still, plenty of firms go on to establish themselves across decades of operation, acquisitions, and business model adaptations.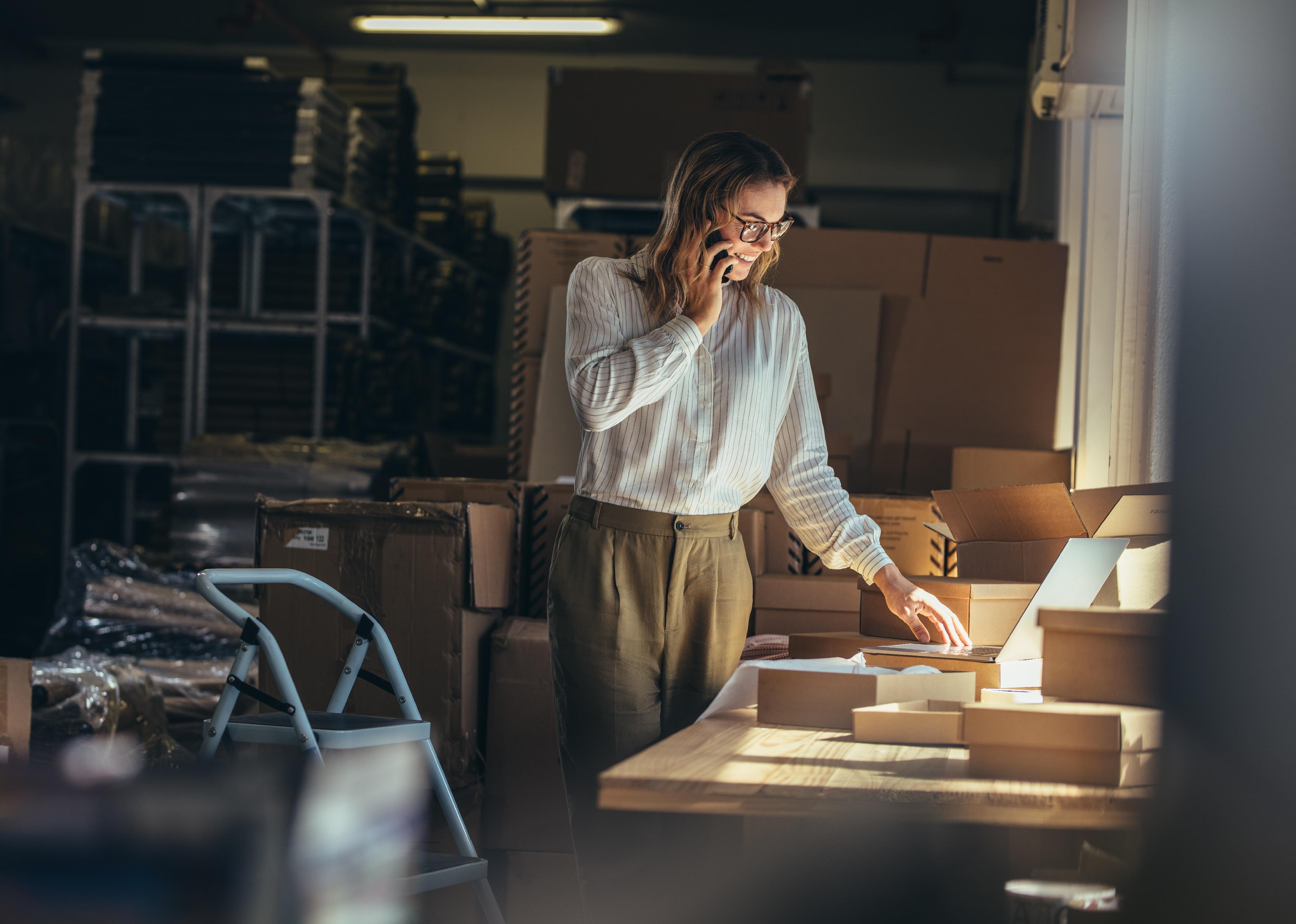 4 / 4
Jacob Lund // Shutterstock
Employment at longer-lasting companies
It may not come as a surprise that companies able to withstand and adapt over decades upon decades of operations tend to employ more people. Firms in their first year of existence employed about four people, while companies 29 years and older employed about 35 people on average.
This story originally appeared on Growthink and was produced and distributed in partnership with Stacker Studio.