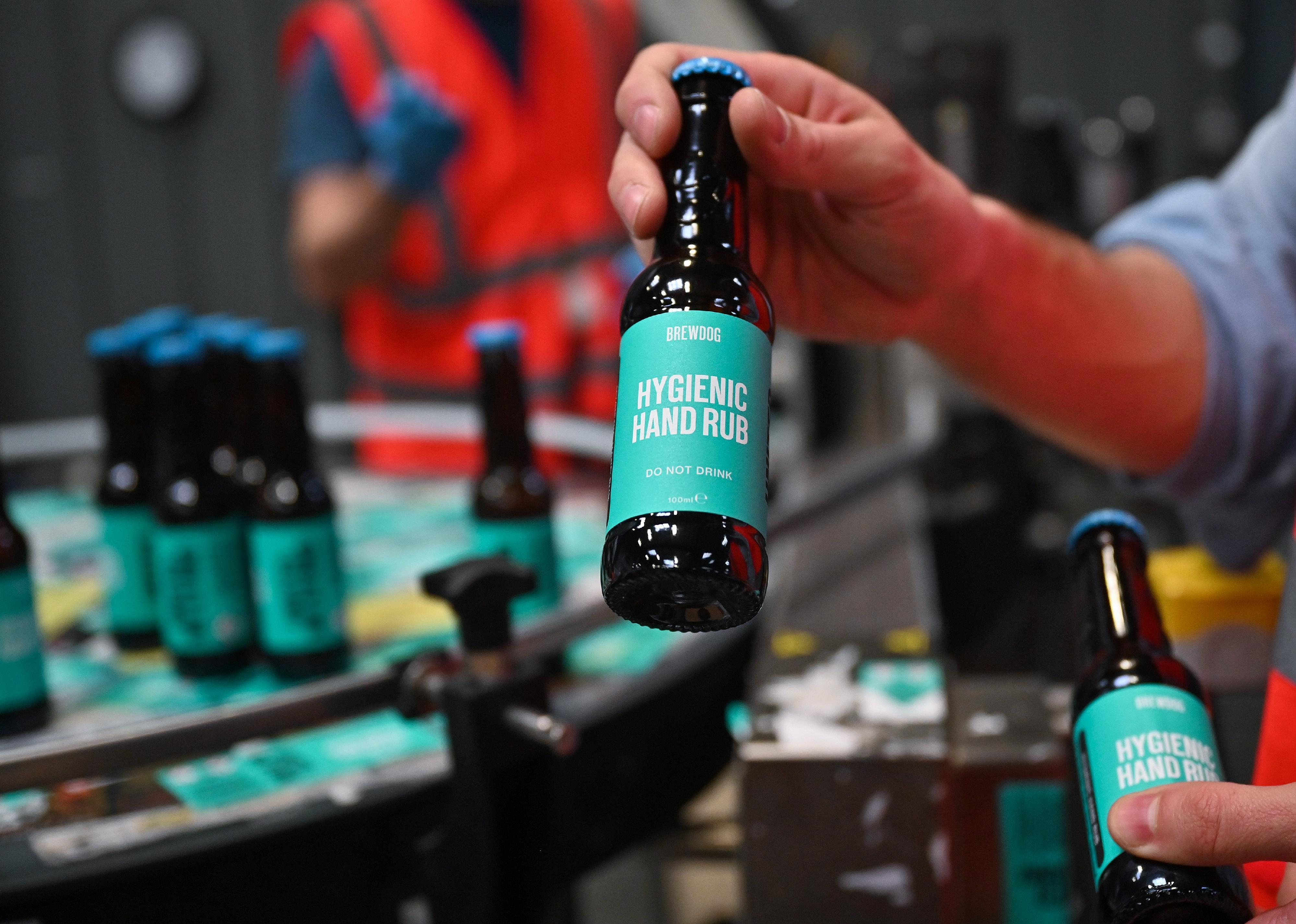 Companies changing their businesses to combat COVID-19
Jeff J Mitchell // Getty Images
Companies changing their businesses to combat COVID-19
The COVID-19 pandemic has shuttered businesses across all sectors of the world as government officials have encouraged social distancing measures and ordered citizens to stay at home to slow the spread of the novel coronavirus.
But for many companies, COVID-19 has forced executives and business leaders to get creative—not only to keep their employees and workers in jobs but also to adapt to a rapidly changing environment and produce products that are most desperately needed. Grocery and retail stores including Whole Foods, Target, Walmart, and Dollar General have instituted special hours reserved for older shoppers who are most at risk of contracting a severe illness from COVID-19. Some of those stores have also limited their hours, put in place measures to remind customers to practice social distancing, and have even installed "sneeze-guard" glass at pharmacies and registers.
Other companies have completely changed their production lines because of the pandemic, including shifts to make high-in-demand respirator masks, ventilators, and personal protective equipment for doctors and nurses treating patients with coronavirus. Those supplies have been in critical shortage as the world has grappled with the quickly rising number of COVID-19 cases. The shortage in the United States has been partially due to the shifting production of PPE to overseas factories; something many American clothing companies have recognized, taking it upon themselves to start producing masks and hospital gowns instead of typical clothing items. For many manufacturers, that has meant sourcing surgical-grade textiles and getting FDA approval, though the agency has been expediting their certifications.
Stacker reviewed news reports and company releases to identify companies that have shifted their core businesses to help combat the coronavirus. These 25 companies represent just a handful of the global business leaders that have stepped up to help as the world deals with an unprecedented pandemic.