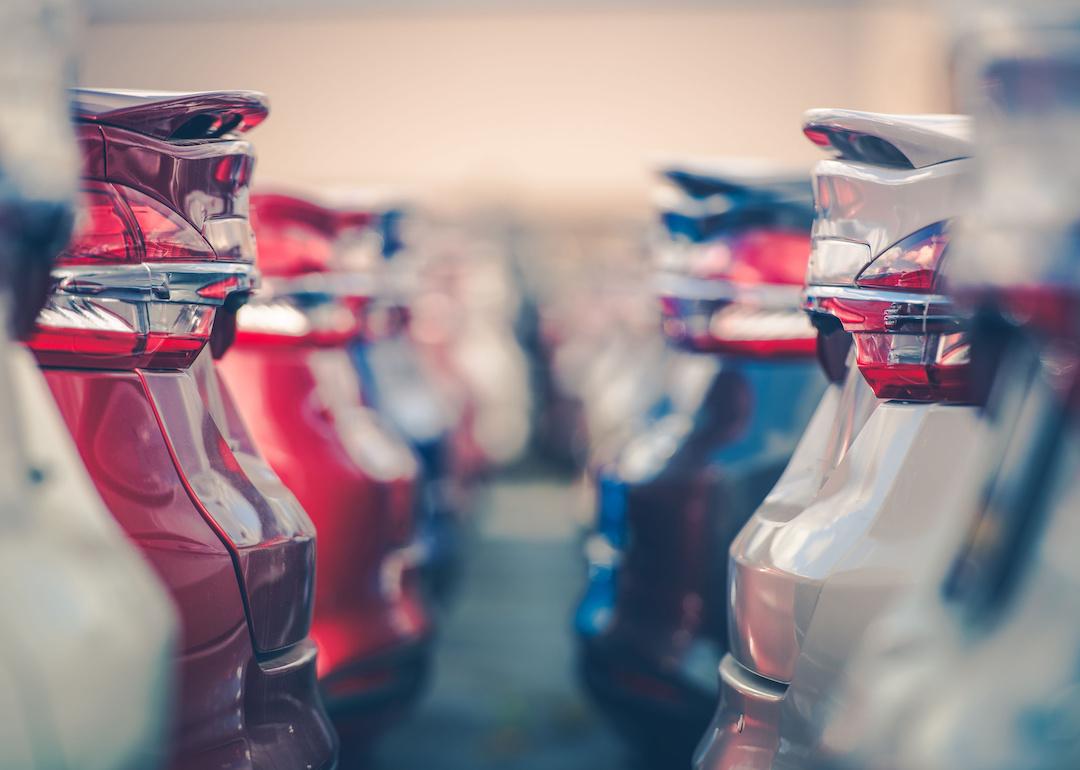 Stacker Studio
Comparing 5-year car and home price trends
Virrage Images // Shutterstock
Comparing 5-year car and home price trends
For many, the thought of purchasing a reliable vehicle that doesn't break the bank can feel like a pipe dream. Prices have been rising steadily since 2017, and until automakers overcome supply chain and labor challenges to get more cars off the assembly line, pent-up consumer demand will only drive prices higher. With dwindling dealership stock, car buyers have turned to pre-owned vehicles instead, creating fierce competition in both the new and used car markets. 
But it's not just autos—the housing market has also seen a huge jump. As of the second quarter of 2022, the median home sale price was $440,300—a 15% increase from the same period in 2021. Historically low interest rates and an increased demand for housing during the COVID-19 pandemic led to a shortage of homes for sale—and record-high soaring prices across the country. Though prices are still high, the number of home sales has cooled since their pandemic heights: In July 2022, the number of home sales was down 20% from the previous year.
To examine the overall U.S. consumer trend in car and home prices, Jerry compiled data from the Bureau of Labor Statistics and Realtor.com to understand how prices for two of the largest consumer purchase categories changed over the past five years. The Consumer Price Indexes for new and used vehicles measure the price paid by urban consumers, which includes about 88% of the total population. Changes in the index measure the inflation rate between two time periods.
This story originally appeared on Jerry and was produced and distributed in partnership with Stacker Studio.