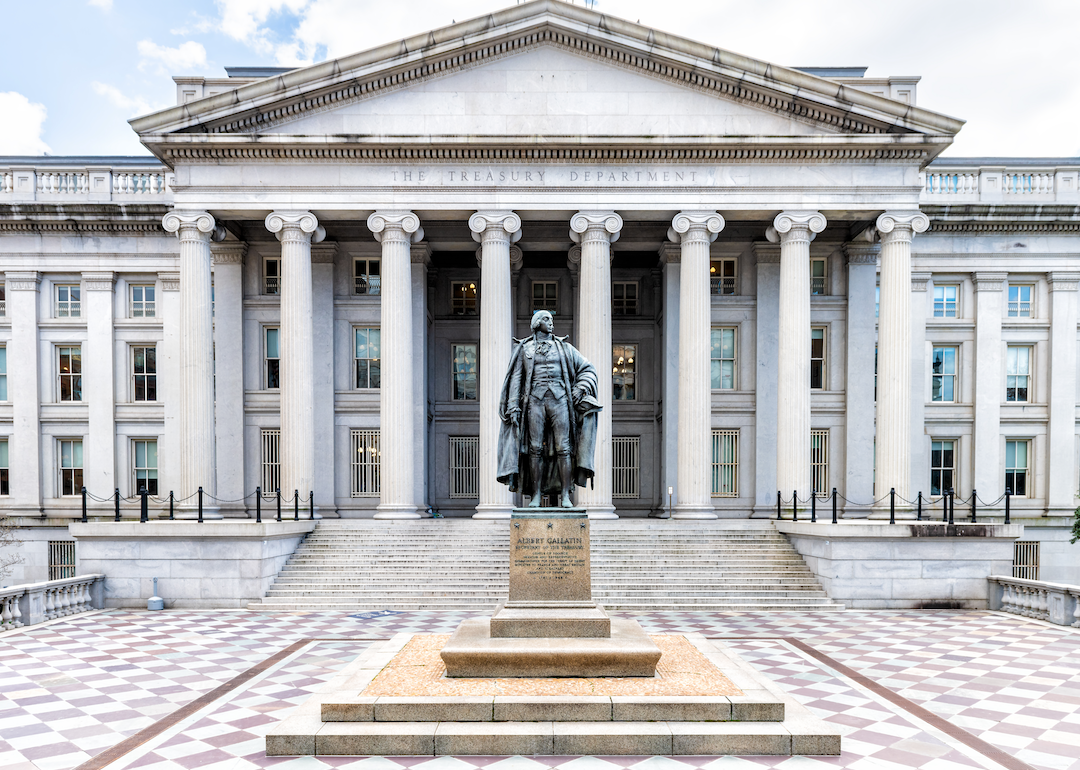 Countries with the most debt
Andriy Blokhin // Shutterstock
Countries with the most debt
When global debt skyrocketed to an all-time high of $247 trillion in early 2018, it was hard to imagine it could continue to increase. After all, that jaw-dropping figure represented a debt-to-gross domestic product ratio (GDP) of more than 318%. The rates of borrowing fell throughout the rest of the year, though, giving the global economy the chance to take a breath.
But once 2019 rolled around, global debt began an upward trajectory once again, hitting $246.5 trillion in the first quarter. The borrowing binge—fueled by low interest rates and higher rates of government spending—was a matter of concern then, but now that the COVID-19 pandemic has wreaked havoc on the economies of nations across the world such as the United States and Italy, this debt load could put some countries in a state of distress, depending on how things shake out in the long term.
Debt isn't always a bad thing, though. It can help governments, like that of Japan, take care of an aging population, for example, or fund capital projects. However, debt that makes up a huge portion of GDP can be a problem. Countries with large amounts of debt can be especially vulnerable to economic downturns. What's more, high debt loads can also make it harder for the world's economy to recover from financial swings.
So where's all this money going, and who's shouldering the bulk of the debt? To uncover the countries with the most debt, Stacker consulted the IMF's October 2019 World Economic Outlook. Countries are ranked by debt as a percentage of GDP. Interestingly, some of the countries with the highest GDPs across the globe are also among the most indebted.
Read on to learn which nations have the biggest debt repayment bills, and see how your country compares to others on the list.
You may also like: The most liberal public colleges in America