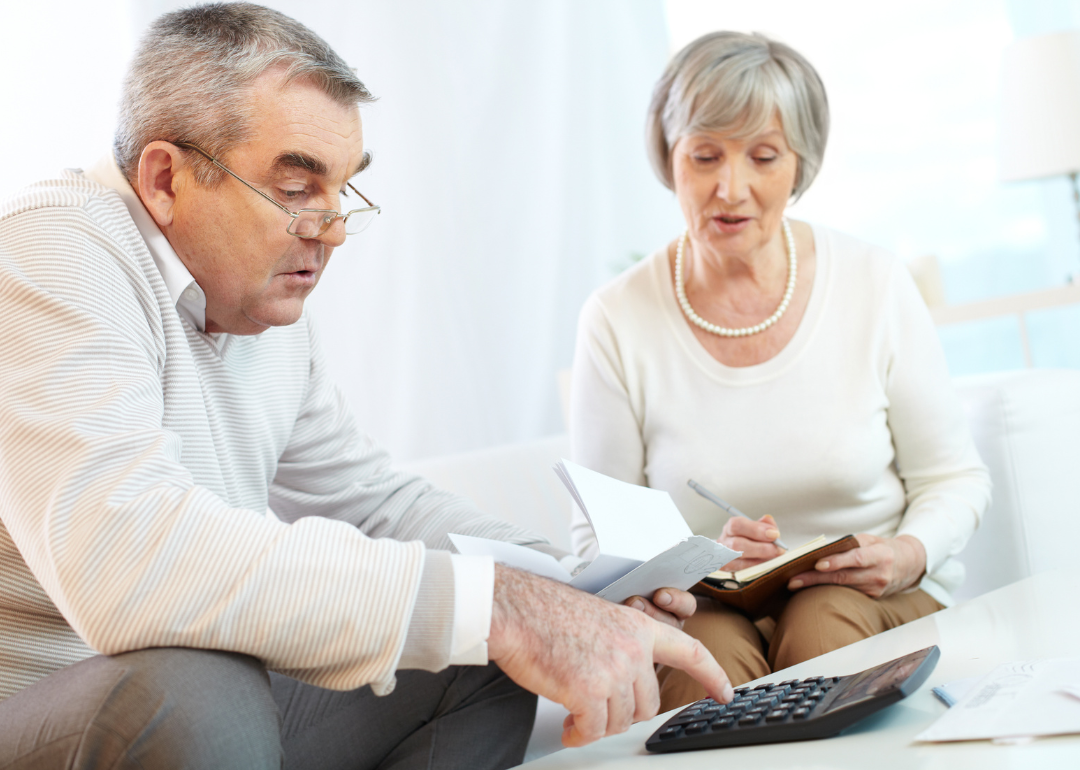 Stacker Connect
The COVID era's lasting impact on retirement savings
The COVID era's lasting impact on retirement savings
The COVID pandemic led to some of the wildest swings in asset values the nation has ever seen. In particular, assets earmarked for retirement – like pensions, IRAs and 401ks – experienced major turbulence, causing a wide spread of results for recent retirees. Ultimately, the value of retirement savings underwent a lasting divergence from the cost of living due to events of the last few years.
To get a sense of the true impact that the Covid era had on retirees' assets, SmartAsset examined data on retirement assets and net worth based on quarterly data from the Federal Reserve.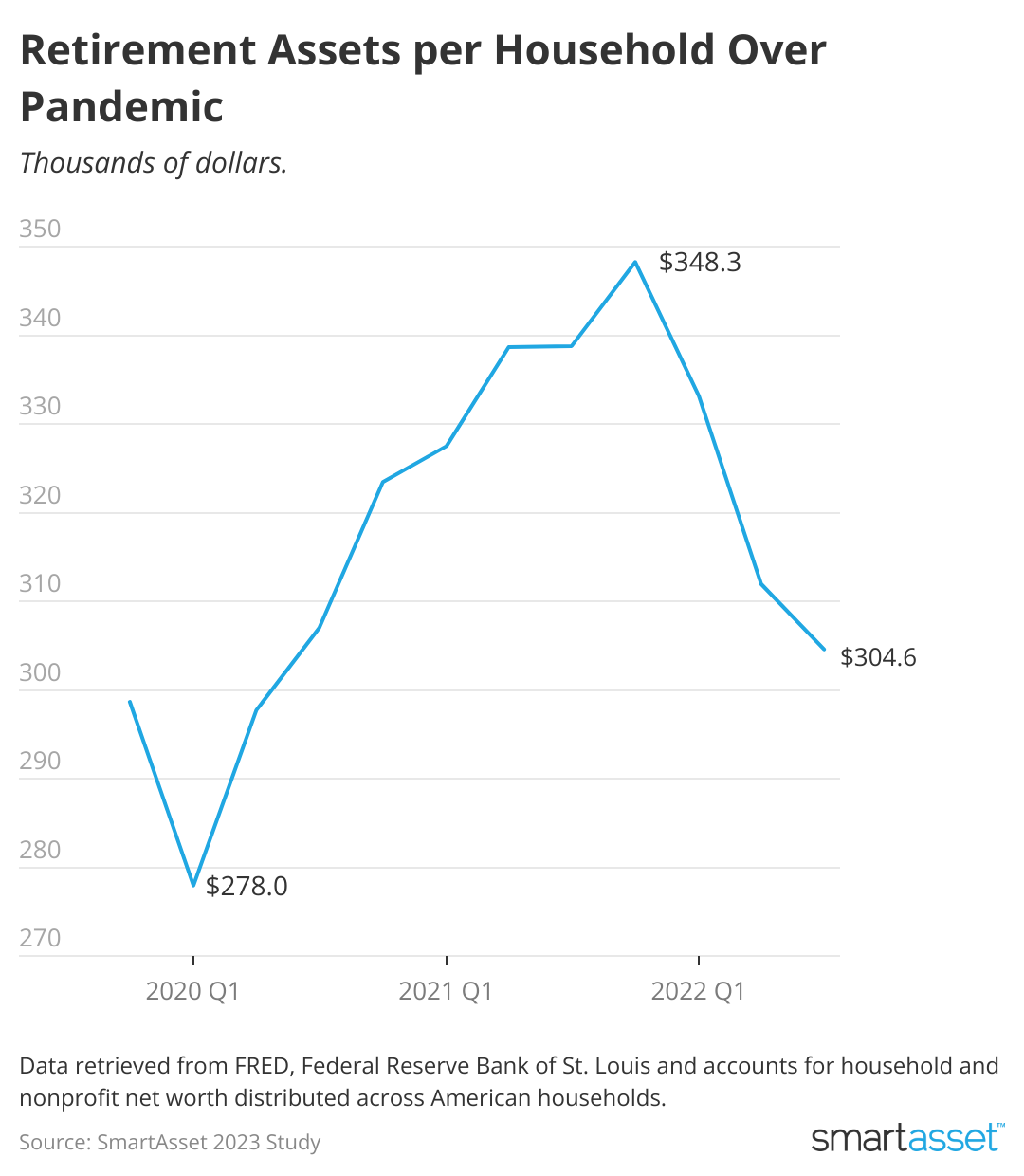 1 / 4
Key findings
The real value of American retirement savings plummeted throughout the COVID era. Retirement holdings increased by just about 2% since the lockdown, while inflation is up a cumulative 16% between Q4 2019 and Q3 2022. Though the average retirement savings has grown by $6,000 since then, it pales in comparison to the massive cost of living increases.

The average household retirement portfolio sat at just under $305,000 by Q3 of 2022. This figure grew to just about $350,000 at the stock market's pandemic high. When lockdowns were initiated in Q1 2020, the subsequent stock market plunge took retirement assets down with it. At that time, retirement assets per household sank to just $278,000.

The 2020 lockdowns created the largest quarterly drop in American net worth in 70 years. More than $5.8 trillion was wiped from American households and nonprofit net worth in Q1 2020. Still, from the beginning of 2020 to the end of 2022, nearly $31 trillion has been added to household and nonprofit net worth.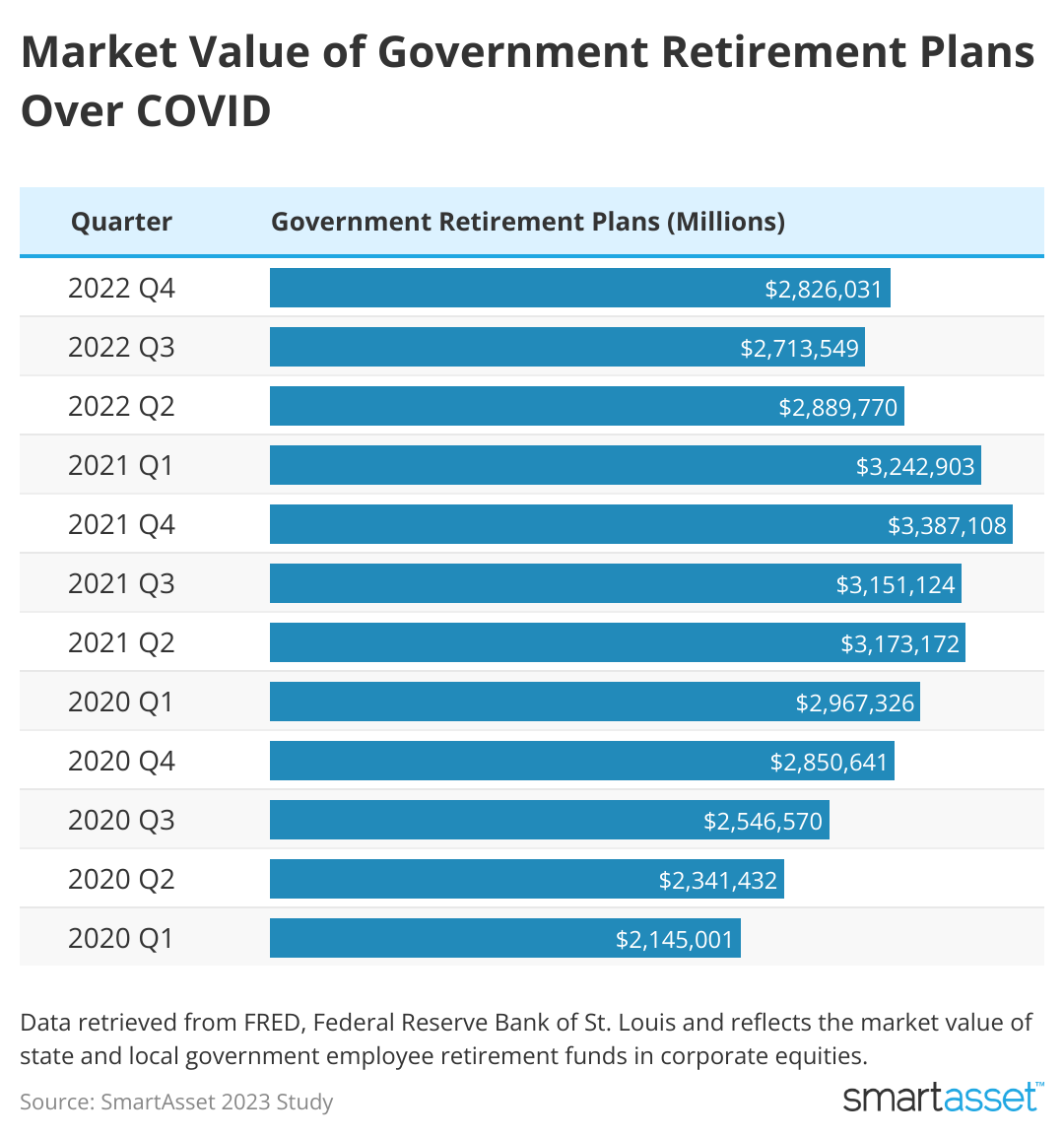 2 / 4
​​​​​​​Government retirement plans
Government employees may receive access to special employer-issued retirement plans in addition to Social Security and any privately held retirement accounts. In Q4 2019, before lockdowns took effect, this pot totalled just over $2.5 trillion. That amount bottomed out at $2.14 trillion in Q1 2020 and peaked at $3.39 trillion at the end of 2021. By the end of 2022, that amount had settled to $2.82 trillion.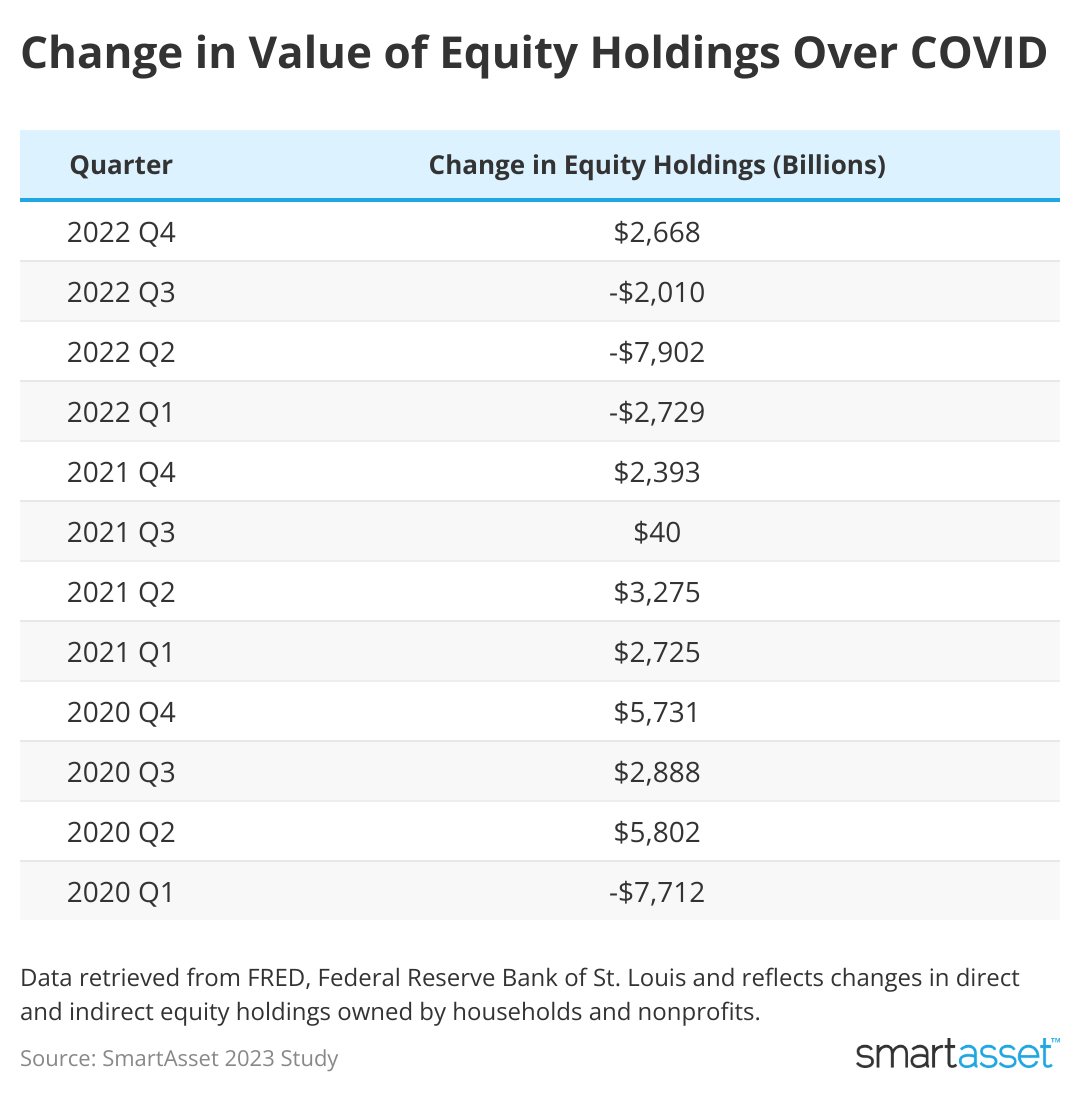 3 / 4
Equity holdings
As for the general stock market, wild fluctuations took place in response to major policy pivots – particularly the initial lockdowns and later the Fed's pivot to increasing interest rates. Direct and indirect holdings of corporate equity owned by households and nonprofits dropped by a whopping $7.7 trillion in Q1 2020. While this was quickly recovered and then some, another $7.9 trillion drop in corporate equity occurred in Q2 2022 when the Federal Reserve started increasing interest rates. Overall, corporate equity owned by households and nonprofits increased by a net $5.2 trillion between the beginning of 2020 and end of 2022.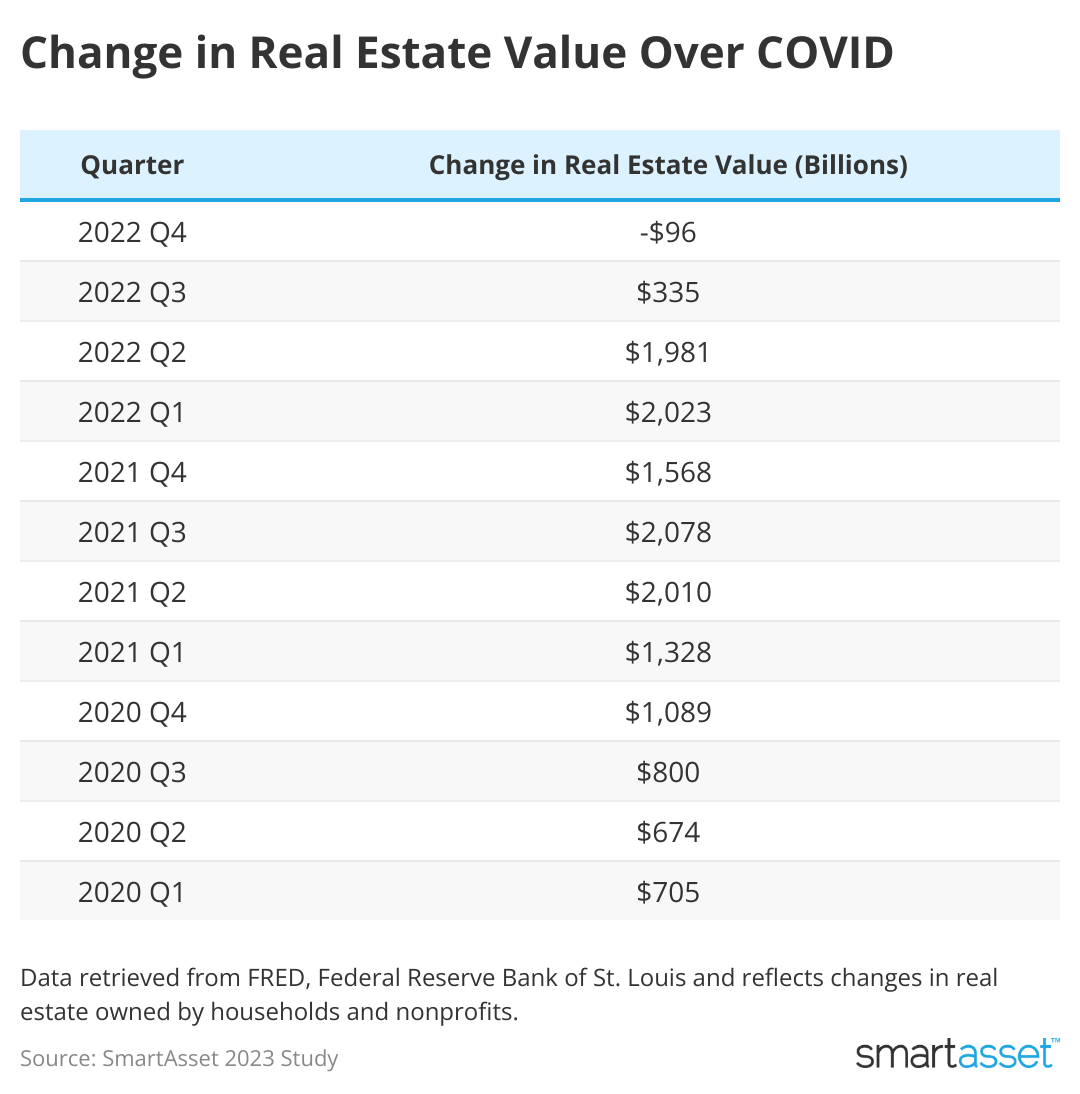 4 / 4
Real estate holdings
Overall, the value of real estate owned by households and nonprofit organizations grew by more than $14 trillion between the beginning of 2020 and the end of 2022. As the Federal Reserve brought about historically low interest rates, Americans purchased homes or refinanced into 2-3% financing. With low housing supplies, competitive markets and a major shift in the way people work underfoot, demand caused the value of real estate to skyrocket at times. 
Data and methodology
All data came from the Federal Reserve on a quarterly basis.
Retirement assets: Board of Governors of the Federal Reserve System (US), Households and Nonprofit Organizations; Retirement Assets, Level [BOGZ1FL153050015Q], retrieved from FRED, Federal Reserve Bank of St. Louis.  

Government retirement funds: Board of Governors of the Federal Reserve System (US), State and Local Government Employee Defined Benefit Retirement Funds; Corporate Equities; Asset, Market Value Levels [BOGZ1LM223064145Q], retrieved from FRED, Federal Reserve Bank of St. Louis.

Households: U.S. Census Bureau, Total Households [TTLHH], retrieved from FRED, Federal Reserve Bank of St. Louis.
This story was produced by SmartAsset and reviewed and distributed by Stacker Media.